January 27, 2022 | Sexton Real Estate Group
What is a Property Management Company?
Property management companies are businesses that manage property for the property owner. This includes properties like condos, houses, vacation properties, storage units, and even apartments or commercial buildings. Many property owners do not live in the same city as their property-so they hire property management companies to maintain their property and to find renters if it's a rental property. Property managers screen the tenants to make sure they're qualified renters.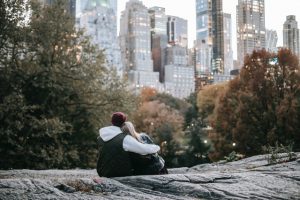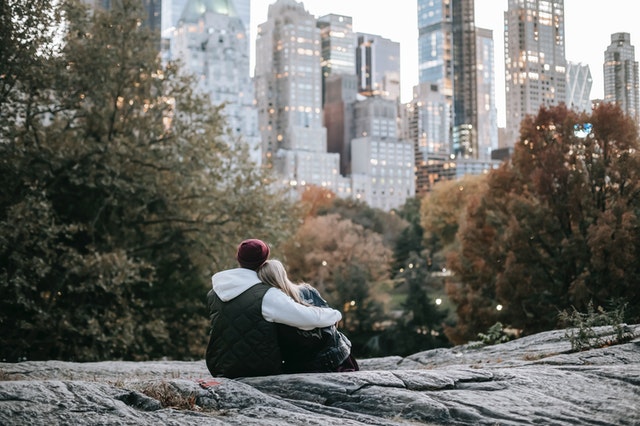 They also inspect the property regularly to ensure compliance with local ordinances including noise limits, fire codes, and other regulations. The company also collects rent from tenants on behalf of the property owner who pays them a fee which is usually about 10% of what is collected. They handle all maintenance issues inside and outside of the property so there are no delays in turnaround times.
Property owners can also use property management companies to advertise their property so that they can attract qualified tenants quickly. Choosing the right property manager makes it easy for property owners to have peace of mind knowing that their property is being well taken care of while ensuring a great place for renters.
Property Management Company Services
Property management companies provide several services besides property maintenance and advertising including having rental agreements drawn up, collecting rent on behalf of the property owner, handling evictions, providing 24/7 emergency service calls, tracking any issues or repairs at your property, conducting regular inspections for compliance with local ordinances, dealing with tenant requests promptly and effectively resolving disputes between tenants without involving the owner whenever possible.
They are also responsible for keeping all documentation for property owners including financial reports that can be submitted to property owners, banks, and insurance companies. In addition, a property management company should provide property owners with a property manager dedicated to their account- which means no splitting up property management services among several property managers or going without a property manager while waiting for your assigned property manager to catch up on other work.
Many people own property but don't think about the many ways that owning property can become a full-time job. Between finding and screening tenants, collecting rent, and handling repairs and other maintenance issues, it's no wonder that some people decide to hire a property management company to take care of things for them. So do you need a property management company? Take our quiz to find out!
Do You Own A Lot Of Rental Properties Or Units?
Real property management is an investment, just like owning the property itself. However, property owners may find that property becomes a liability when it is not managed properly or property managers are simply overlooked as unnecessary expenses.
Property management companies provide services that will benefit property owners and tenants alike:
24/7 emergency service
communicate any maintenance issues with tenants or leases
make sure tenants pay rent on time and in full
maintain detailed records of all transactions
The parts of property management most often contracted out to property management companies includes prepping rental units for new tenants; finding those new tenants; coordinating repair work; following up on any inspections needed before move-in; collecting rent from tenants, and dealing with property violations when they occur.
In most cases, property owners have neither the time nor inclination to handle these tasks on their own. Even if they do, there is a lot at stake. When a property is poorly managed–or not managed at all–it is a drain on finances and property value can suffer due to neglect. With property management companies handling this responsibility for you, you'll know that your property never falls into disrepair, nor does it sit vacant or without a tenant for long periods of time.
Do You Live Far Away From Your Property?
Some property managers claim they can save property owners from spending too much time away from their property by handling everything for them. If you do not regularly visit your property, hiring a property management company may be right for you.
Are You Interested In Hands-On Management?
That may depend on whether or not you are interested in hands-on property management. If you simply do not want to handle the day-to-day hassle, property management might be for you.
Do Your Tenants Pay Rent On Time?
If tenants don't pay their rent on time, property managers charge a late fee. This means that you save money by making sure your property gets its rent payment on time without doing anything yourself! If you're dealing with slow-paying tenants, hiring property management should save you money since fees tend to add up over time.
Do You Need Help Finding Tenants For Your Property?
A property management company will help you locate prospective tenants, screen them for creditworthiness and criminal history, administer security deposits, oversee property maintenance issues, track rent payments, manage evictions and foreclosures if necessary.
Is Your Time Always Limited?  
Do you have the time to do the property management yourself? If not, then it's time for you to find someone else who will manage the property in your name. You can contact local property management, especially those who are experienced with managing properties near your location.
Hiring them will give you peace of mind that everything is being well kept and monitored because they already have knowledge about things like tenants' leases, rental rates, insurance policies, and many more. Plus, you do not need to worry about having enough time to deal with problems that may arise because these companies are experts when it comes to property management.
So, do you need a property management company? If you answered yes to any of the questions above, or if you're just feeling overwhelmed with all that goes into managing your property, it might be time to consider hiring a professional. Property management companies offer a wide range of services that can take the hassle out of property ownership. Call us today and we can help you find the right company for your needs.
Do You Need a Property Management Company You Can Count On?
The top real estate agency in Northern California, Sexton Group Real Estate in Berkeley, California is a boutique real estate company specializing in residential sales for properties throughout the San Francisco Bay Area. To better serve our clients we have three local offices, one in the heart of picturesque Berkeley, one near downtown Oakland and the third in the heart of historic Lafayette, California. The Sexton Group encompasses the essence of Berkeley's charm, Oakland's history and Lafayette's family-oriented vibe all with a relaxed, down-to-earth Do You Need a Property Management Company? Take Our Quiz to Find Outnature. We are an amazing group of real estate agents whose wealth of experience spans more than 25 years in the industry.  Looking to buy a home in Contra Costa or Alameda County? Contact us today for your free consultation!
Previous Article                    Home                    Next Article
---
---