January 27, 2022 | Sexton Real Estate Group
If you're like most people, the mere thought of managing a rental property is overwhelming. Between filling vacancies, collecting rent, maintaining the property, and handling tenant issues, it's no wonder why so many people choose to outsource property management. However, not all property management companies are created equal. So how do you choose the right one for your needs? Here is a practical guide to help you find the perfect company for your investment.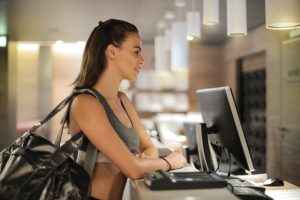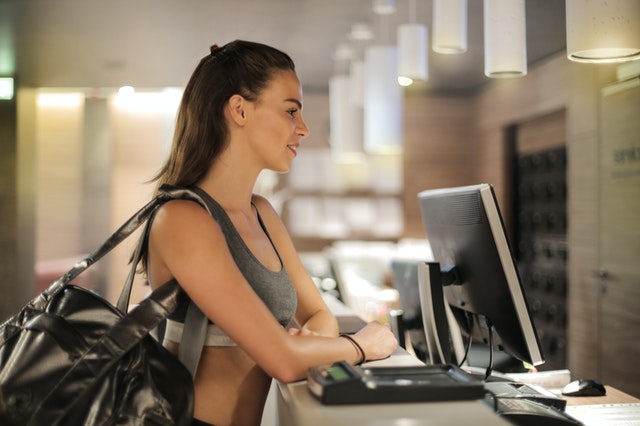 Do You Do Your Research?
The fact is, choosing a company to manage your property can make or break your business. When choosing a property manager for your investment property, do not choose the first company you come across. Do some research and compare as many as five companies before choosing who you will use to manage your property.
A property management company you can depend on is worth looking for and choosing carefully. A poorly chosen management company could cost you your business.
Choosing a property manager to manage your rental property is a big decision, so choosing the right person or organization that will protect your interests while letting their own shine through in their properties is important.
Have They Been In Business Long Enough To Offer Continuity Of Service?
After choosing the right property management company, it's important to make sure they will be around for a long time. You don't want things to go poorly and later discover that the property manager is no longer in business and you'll have to start all over again looking for someone new.
Check with the Better Business Bureau or your state's licensing body to see if there are any complaints against them. If they've been operating for many years without incident, chances are good that they're reputable and reliable.
Do They Have Experience In Managing Properties Like Yours?
Every property management company specializes in certain types of properties. If you are choosing a property management company to take care of your luxury high-rise condominium building, don't expect them to have the expertise that they would need to manage your small duplex.
Do They Employ Well-Trained Professionals?
While this answer may sound obvious enough, choosing an uneducated or undertrained individual will do more than just diminish the performance of the property; choosing an unqualified person is also choosing someone who's likely to jeopardize your well-being and potentially break federal laws.
Don't think for one second that the government doesn't know what these guys are up to. Many property management companies out there will attempt to sell you on their "legal disclaimers" as a means of assuring you that they've got your back, even if it's their backs they're trying to cover.
It's not difficult to find those who advocate choosing those with less experience or those with at least some degree of formal training over those without.
This is the case because choosing someone who has undergone training and education ensures that there is someone with the necessary skills and knowledge in place for managing and maintaining properties and making decisions related to them — especially important when you consider that your investment could end up paying off more than likely if said professional is experienced enough and does his job well.
How Far Away From You Are They Based?
This would be important if there was ever a problem with the rental unit and it needed attention right away.
A local property management company will be able to get over to your rental unit and resolve the issue the same day you call.  It is also an indication of their level of service.  If they are not willing to make a quick run down the street, what happens if you need them for something further away?
Do They Provide 24-Hour Emergency Service?
You may want a property management company that provides around-the-clock emergency services, in case there is ever a problem with one of your properties while you're sleeping.
Is It Easy For You To Contact Them?
Making sure the property management company is easily accessible and reliable goes a long way in terms of choosing one. This can be done by checking on their website for contact information such as email, office phone number, and physical address if available.
If you are choosing a property management company, it never hurts to check its reliability, which includes finding out more about the company's history. If they have been in business for many years already, chances are they are trustworthy. But you should also find out what has changed over the years when it comes to their practices, fees, or policies.
Most importantly you should see how accessible your property manager is in order to solve tenant problems quickly without any hassle.
How Do They Handle Repairs?
Choosing a property management company requires choosing a company that will look out for your best interest. Choosing a good management company is choosing which type of repairs the management company handles. Answering this question may seem simple, but it also highlights some important clues about the management companies' skill and integrity levels.
It can be daunting to search for and select the right property management company. But if you take the time to ask the right questions, do your research, and listen to what others have to say, you can feel confident that you've made a good decision. Give us a call today so we can help get your property rented out as quickly as possible!
Do You Need a Property Management Company You Can Count On?
The top real estate agency in Northern California, Sexton Group Real Estate in Berkeley, California is a boutique real estate company specializing in residential sales for properties throughout the San Francisco Bay Area. To better serve our clients we have three local offices, one in the heart of picturesque Berkeley, one near downtown Oakland and the third in the heart of historic Lafayette, California. The Sexton Group encompasses the essence of Berkeley's charm, Oakland's history and Lafayette's family-oriented vibe all with a relaxed, down-to-earth nature. We are an amazing group of real estate agents whose wealth of experience spans more than 25 years in the industry.  Looking to buy a home in Contra Costa or Alameda County? Contact us today for your free consultation!
Previous Article                    Home                    Next Article
---
---