January 27, 2022 | Sexton Real Estate Group
As a landlord, one of the most important decisions you'll make is who to trust with the management of your rental property. There are many property management companies out there, but not all of them are created equal. So how do you choose the right one for your needs? Here are 5 things to consider before making your decision.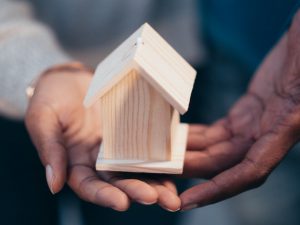 Check What Services The Company Offers
Do not just hire any property management company that you come across. Do your research and check the services they offer. You need to hire someone who specializes in managing both residential and commercial properties such as multi-family homes, offices, retail spaces, and industrial warehouses.
You want to choose a property management company you can trust. This is why it's important to check what services they offer and if those services meet the needs you have for your property.
You should discuss with them what services they can provide and how much these costs will be so that at the end of the day, you'll know exactly where you stand.
There are many different property management companies out there, so choosing between finding which one fits your specific needs best may be difficult. At times like this, knowledge is power, so do your research well before choosing a property management company.
Do Their Fees Fit Within Your Budget?
When choosing a property management company, it is important to take into consideration the fees that will be required. Remember, when you are choosing a property management company they may not charge hourly rates or flat fee rates.
Make sure you have an idea of what their fee structure looks like before choosing them. Ask them if there are any additional costs for certain service requests and how much these services cost. You should also ask about potential penalties for late payments by tenants, late rent notice letters to the tenant, etc.
This is where you need to decide whether this is something you feel comfortable with within your budget or if it would become problematic for you financially down the road.
You do not want somebody who just graduated college managing your multi-million dollar property. You want to hire an experienced property management company. This is why checking the credentials of the company before choosing them is so important.
Also, ask for references or contact people who have previously worked with them before choosing the best company. Check various websites and forums too where you can find out about any negative experiences other landlords may have had with a certain property management company.
Remember, a real estate agent will be able to refer a few reputable companies for you as well if they know many clients who have used their services in the past successfully.
Are They Reputable And Do They Have A Good Track Record?
If the company does not have a good track record, you should consider choosing another property management company. When choosing a property management company, look for one that has been in business for at least five years and has an established set of rules and procedures. The more experience your prospective company has had managing real estate properties, the better equipped they will be to manage yours.
Do They Prioritize Their Clients?
When choosing a property management company, make sure to choose one that places their clients first before anything else. Of course, choosing a reputable property management company is important but choosing a trustworthy one is equally as important if not even more so.
A client-focused property manager will take care of your interests by making sure that you and your property remain their priority and that they handle things in a way that is beneficial to both you and the tenants.
You should choose a company that wants to be as open as possible with you regarding your tenancy agreements, rental procedures, etc. This means choosing someone who wants to inform you of everything that is taking place behind the scenes so you can make well-informed decisions down the road. Transparency is key when choosing a management company because this ensures that you are on the same page at all times about what needs to happen next for your property.
An experienced property management company will know exactly how to manage properties like yours without much supervision or input from you. Choosing one that has experience managing similar properties to yours will ensure that your property is always in great hands.
When choosing a company, look for one that has transparent processes and an established set of rules so you can consider the best option available to suit your needs.
Choosing a property management company can be difficult but choosing the right one for your investment properties is crucial. When choosing a property management company, it is important to take into consideration their fees; whether they are experienced; if they are reputable; whether or not they prioritize their clients; and transparency when choosing the best possible choice for your investments. These considerations should help you make informed decisions when choosing a property management company to handle all your real estate needs.
Do You Need a Property Management Company You Can Count On?
The top real estate agency in Northern California, Sexton Group Real Estate in Berkeley, California is a boutique real estate company specializing in residential sales for properties throughout the San Francisco Bay Area. To better serve our clients we have three local offices, one in the heart of picturesque Berkeley, one near downtown Oakland and the third in the heart of historic Lafayette, California. The Sexton Group encompasses the essence of Berkeley's charm, Oakland's history and Lafayette's family-oriented vibe all with a relaxed, down-to-earth nature. We are an amazing group of real estate agents whose wealth of experience spans more than 25 years in the industry.  Looking to buy a home in Contra Costa or Alameda County? Contact us today for your free consultation!
Previous Article                    Home                    Next Article
---
---