January 27, 2022 | Sexton Real Estate Group
When it comes time to choose a property management company, there are a lot of factors to consider. Which company is the best fit for your needs? What should you look for in a management company? And how do you know if you're making the right decision? This checklist will help make the process easier and ensure that you find the perfect management company for your needs.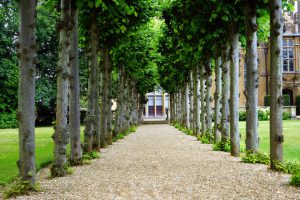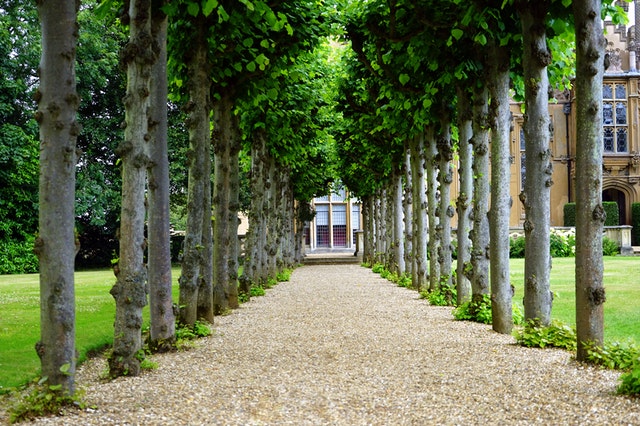 List Down The Reasons Why You Need To Hire A Property Management Company
Property management companies are known for their expertise in property management. They have the personnel, expertise, know-how, and resources to ensure that your property will be managed properly. Plus they are experts when it comes to property matters – from property registration to rental property taxation.
Below are some of the reasons why you need to list down the criteria necessary before hiring a property management company:
To save time.
To avoid property management companies that are not the best fit for your needs.
To ensure you hire only property management companies formally registered with governing bodies to operate.
Simply put, property management companies handle the day-to-day responsibilities of owning a property. They make sure that the property is well kept and fit for rental purposes while you reap all the benefits of investing in the property.
House maintenance and property improvements are just some of the services that property management companies normally offer their clients. They also handle contracts with tenants and handle other financial matters like rent collection and accounting. Most importantly, they find good tenants to take care of your property while you're at work or traveling for business purposes.
Check Their Track Record
The property management company's track record is extremely important, especially if you are considering property management for the first time. Being able to trust your property manager is also essential. Every property owner hopes to find a property management company that's honest, well-organized, and experienced in dealing with property owners who have their own challenges or demands. Unfortunately, this isn't always easy unless you know what to look for.
Ask Your Family And Friends
When you're starting the process of looking for property managers, start off asking friends or family members whom they use as property managers or which property management companies they would highly recommend. From there, it's good to do research online by visiting the websites of different property management companies and reading reviews
Look At References 
Make sure to check out the property management company's past work – whether it be their portfolio, its experience, or references from previous clients. This is often one of the best indicators as to how well they perform. What sets this property management company apart? You can also ask them about what sets their property management team apart from others in the field.
Have they received any awards? How do they stand out against other property managers? Can they provide references? These are all questions you should consider before finalizing any property management contracts.
Know What Kinds Of Services They Offer
Before hiring property management companies, it's important to know their main focus. Some property management companies may be focused on property investment while others are mainly focused on property renovation projects or repairs including landscaping. Others specialize in finding tenants and rental property taxation matters.
This will determine if they are the best fit for your needs so make sure you check what type of services they offer before signing any contract so you can avoid choosing an unqualified property manager for your specific needs, which might lead to costly mistakes down the road.
Examine Their Communication Abilities
A property management company that is skilled in communicating with property owners, property managers, and tenants will ensure that all parties are informed of changes to policies or service fees. A property management company that communicates well will also help the property owner make important decisions related to their property while keeping tenants happy through clear communication.
When Selecting A Property Management Business, Look At The Processes
A property management company keeps properties up to code and makes sure they are cared for properly. The property must be kept in good condition so owners can continue to rent them out. If the property is not kept up well, this could lead to eviction of tenants and even lawsuits if something goes wrong with the property. Thus, it's important that property managers know what they are doing.
When owners choose a property management company for their property, they often just focus on the property management company's services. However, you need to examine whether or not a property management company has efficient processes in place to manage your property.
In property management companies with inefficient processes, there is still hope if they have great employees working there. However, it will be difficult for them to improve their business because of the flawed processes in place. An inefficient property management process can cause problems such as late rent payments and bad relationships between landlords and tenants.
Therefore, if you want to make sure that your property is managed efficiently while minimizing any issues related to late rent payments or other maintenance problems, you need to take a look at property management companies' processes.
So, there you have it. By following these simple steps, you'll be sure to find the perfect business to take care of your rental property. And if you still have questions or need some help making a decision, don't hesitate to give us a call. We're more than happy to answer any questions you may have and help you choose the best property management company for your needs.
Do You Need a Property Management Company You Can Count On?
The top real estate agency in Northern California, Sexton Group Real Estate in Berkeley, California is a boutique real estate company specializing in residential sales for properties throughout the San Francisco Bay Area. To better serve our clients we have three local offices, one in the heart of picturesque Berkeley, one near downtown Oakland and the third in the heart of historic Lafayette, California. The Sexton Group encompasses the essence of Berkeley's charm, Oakland's history and Lafayette's family-oriented vibe all with a relaxed, down-to-earth nature. We are an amazing group of real estate agents whose wealth of experience spans more than 25 years in the industry.  Looking to buy a home in Contra Costa or Alameda County? Contact us today for your free consultation!
Previous Article                    Home                    Next Article
---
---