January 27, 2022 | Sexton Real Estate Group
If you're a property owner, then you know that managing your rental properties can be a lot of work. That's why it's important to find the right property management company to help take some of the load off your shoulders. But how do you go about choosing the right one? Here are five quick tips to get you started.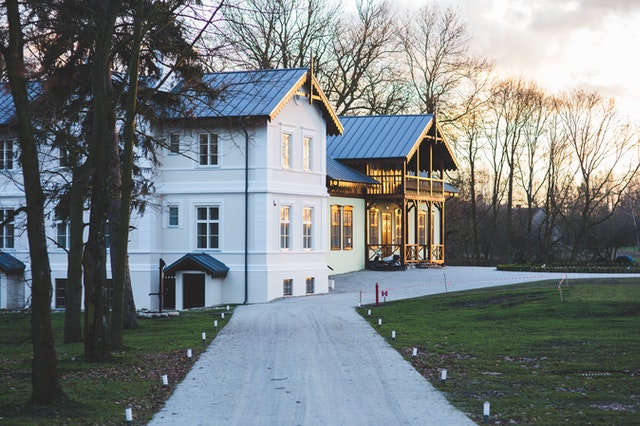 Check References And Qualifications
When you need to hire a property management company, it's important to check references and qualifications. Doing so can help ensure that the firm you choose is reliable and trustworthy. It can also help prevent legal problems in the future.
Property management firms typically handle leasing, rent collection, repairs, and maintenance or other services related to your commercial or residential properties. They may even handle day-to-day management like hiring contractors for repairs and maintenance and buying supplies when needed.
How do you check references and qualifications when choosing a property management company? When choosing a property management company for your building, you may get a number of offers from different companies. You want to choose the best one. They will be managing your rental property and taking care of your tenants, so it is very important that you find a good one with experience and credibility.
Visit Their Physical Location
The location of the company is important for your search so you should know where they are located. This is to ensure that your property will be in good hands when you hire them to manage it or if you decide to transfer your property or tenants to their supervision.
You also have to consider the physical location of the management company because different states have different rules and regulations regarding these agents. For example, California requires all landlords to register with the Department of Real Estate before they start managing properties in that state.
Other states do not necessarily require formal registration but they might require other types of licenses for companies doing this kind of business. It would be wise for you to check with your local government about their requirements because failure on these requirements could lead to legal repercussions.
There may be several listings for management companies in your area but if you haven't heard of them or they look unfamiliar, it's best not to trust them. There are also some other warning signs that can help you determine whether or not a firm is reliable and trustworthy so here are some of them:
They fail to give you thorough information about their services
They ask for an upfront payment before any work has been done
They aren't transparent about fees, charges, and expenses
The company might still advertise even after losing its license in your state. You should avoid these kinds of companies because they don't have official business
Make sure they have a professional-looking office in a convenient location for both yourself and potential tenants. Staying close to the properties is also another good idea to save time when inspecting properties or if anything breaks down suddenly during business hours late at night or early morning.
Find Out How Long They've Been In Business
Property management companies usually do not specify the length of time they've been in business, but this is one of the key pieces of information you should be looking for. A company that has been established with several years of know-how will have an advantage over new entrants because they are already familiar with the industry's practices, policies, and procedures. With proper guidance from a seasoned property management company, finding your dream home just became easier.
With their vast knowledge in the field, they are able to provide great advice when it comes to picking potential tenants for your rental property. They can also recommend necessary changes before renting out your property. This way, you won't waste time or money on renovations that may or may not attract renters in the future.
Inquire About Their Services And Fees
When you are trying to find a property management company, you should inquire about their services and fees. This is vital because there are several companies that will overcharge clients for the services they provide or prevent customers from having proper access to their properties.
Companies that charge excessive fees can end up draining your investment. Additionally, it's vital to know more information about their fees before choosing them as your property manager, since some companies skimp on certain aspects of this type of work in order to make money off of other things.
Property managers who don't allow consumers full access to their units are not reliable options either. You want someone who is going to be fully dedicated and invested in making sure that your building runs smoothly and efficiently while maintaining its value.
A management company should handle most or all your day-to-day tasks such as:
Reviewing and collecting the monthly rental statements from each tenant on a regular basis
Arranging maintenance service providers to take care of any repairs needed, including periodic inspections for any damages or new problems that may come up between tenants
Inspecting the property every few months to make sure everything is in order before each tenant's move out so new renters can move right into the property without any hassle
You should not have to worry about any of these day-to-day issues. They should keep in touch with you, the property owner, and be able to give a full account of any problems they run into during routine calls or inspections.
If the fee is too low, it may mean that they charge for very few services which can save them money but result in more work for you when something breaks down late at night, on weekends, or on holidays because you have to be available to resolve urgent problems yourself.
Ask Them To Provide You With A List Of Current Clients
This will allow you to find out if they are actually capable of handling your property management company well or not. It is one thing for them to give their sales pitch about what services they offer, but another thing entirely to see how they handle the actual running of a property management company.
Requesting this list also allows you to verify that the references are legitimate. No reputable property management company would ever refuse this request because it could be very dangerous for them if their clients found out that they shared the name of a reference that was not happy with their services. That means that you can trust these people's claims!
The property management company you choose can have a significant impact on the success of your rental. It's important to do your research and find out what other clients think about them before making a decision, which is why we encourage everyone to call us today for more information.
Do You Need a Property Management Company You Can Count On?
The top real estate agency in Northern California, Sexton Group Real Estate in Berkeley, California is a boutique real estate company specializing in residential sales for properties throughout the San Francisco Bay Area. To better serve our clients we have three local offices, one in the heart of picturesque Berkeley, one near downtown Oakland and the third in the heart of historic Lafayette, California. The Sexton Group encompasses the essence of Berkeley's charm, Oakland's history and Lafayette's family-oriented vibe all with a relaxed, down-to-earth nature. We are an amazing group of real estate agents whose wealth of experience spans more than 25 years in the industry.  Looking to buy a home in Contra Costa or Alameda County? Contact us today for your free consultation!
Previous Article                    Home                    Next Article
---
---