January 26, 2022 | Sexton Real Estate Group
Have you been considering hiring a property management company? If so, you're probably wondering how to choose the right one. It can be tricky, but with the right advice, it can be a breeze. Here are some tips to help you out: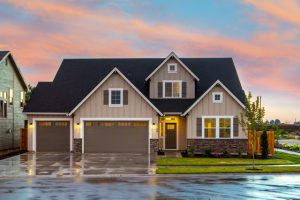 Do Your Research
When choosing a property management company, choosing the right one is crucial and can be very time-consuming. This is because you want to find a person who has experience in the field and also will give you the advice that you need.
Doing your research on choosing a property management company can help save you time, money, and stress. Choosing the wrong person could result in loss of income for weeks or months until you are back up to speed with another property manager. Choosing the wrong company may even cost you additional damages which might have been avoidable.
Choose An Experienced Professional
Choosing an expert will ensure that they offer services tailored to meet your needs as well as know-how to handle issues that arise during the renting process. For those not knowledgeable about choosing a property management company, the idea of choosing the best person for this job may seem like too much responsibility and stress.
Choosing a property management company that has proven experience is an easier choice than choosing someone with no history or credentials without any prior work product to provide as evidence they can do the job properly.
Verify Their Background
When choosing your property manager, you should verify their background and experience through speaking directly with them and looking at their website. You will also want to request references from previous clients they have worked with in order to get an understanding of what it's like working with them.
This will give you a better idea of choosing a property management company with not only experience but someone that has seen success in the industry as well.
Read Online Reviews
If you're trying to find good property management companies through an online search, choosing the best one can be tedious. For this reason, it's important that you take advantage of what other customers have said about these service providers, which you will encounter once you do thorough research.
While positive reviews are often taken as fact even without reading them fully, negative feedback should not be ignored since they could provide invaluable information as well.
Interview Multiple Companies
The biggest reason to interview multiple companies is to get clear about two things: What they cost and what they can do for you.
When choosing a property management company, the more bids the better.  If you are shopping around for price (and this is not always best) it's important to be able to compare apples with apples. Make sure that every bid addresses the same scope of work at the same level of service. Receiving five different quotes or proposals gives you some ability to compare "apples with oranges".
There are no two property management companies that will be the same. Just as each property is unique, so too are its tenants and needs. The best way to find an ideal match is to contact multiple companies in order to get a better idea of what your options are.
Make Sure You Get Everything In Writing
As you begin choosing a property management company, it's easy to fall prey to charm and false promises. That's why it is so important to make sure everything is in writing. Make sure any person you give access to your properties signs contracts as well as meet with them face-to-face before anything written down becomes relevant.
Visit Their Properties
Every potential property management company that you are choosing should have several properties under its belt. The best way to find out if the property management company is well experienced is by visiting their properties, doing a thorough walk through, and asking questions about their properties.
The more properties they own, the better off you will be in choosing them over the competition because they will know what it takes to manage different types of features and amenities.
If you choose a property management company without any experience with the type of home, apartment, or complex that you need managing, then you may end up in trouble when something does not go right.
There are certain companies that specialize in luxury apartment complexes while there are others that focus on affordable housing communities; choosing one that specializes in an area that your community falls into will have the best impact on how well it turns out.
A property management company without experience can still manage a property, but choosing one with experience is always the best option to ensure that you are choosing someone who has decades of knowledge behind them to potentially choose you over the competition.
Another big reason why choosing an experienced group is important is because they understand how much time, effort, and money goes into choosing a home or apartment so they are more likely to be invested in everything about your community.
One way for any potential property management company to prove that they are committed to choosing your community as their next project is by providing references from other companies that they currently manage. This proves that there are others willing to vouch for their work and capabilities.
Check Their References And Call Them
One of the best ways to find out if a certain property management company will work for you is by calling up their previous customers and asking questions about what they're like as a company and what kind of services they provide. By checking their references, it shows that you care enough about choosing the best fit for your situation over anything else whether it is cost or convenience.
The best property management company for you is the one that suits your needs and has a good reputation. You can research them online, interview multiple companies, ask for references, and read reviews to find out which company would be the best fit. After all of this work on your part, it's important to get everything in writing before signing anything! If you need help finding the perfect property management company or just want some advice about how to choose an experienced professional with a great reputation then call us today! We can provide more information on what makes our team different from others as well as answer any questions you may have about choosing a property manager.
Do You Need a Property Management Company You Can Count On?
The top real estate agency in Northern California, Sexton Group Real Estate in Berkeley, California is a boutique real estate company specializing in residential sales for properties throughout the San Francisco Bay Area. To better serve our clients we have three local offices, one in the heart of picturesque Berkeley, one near downtown Oakland and the third in the heart of historic Lafayette, California. The Sexton Group encompasses the essence of Berkeley's charm, Oakland's history and Lafayette's family-oriented vibe all with a relaxed, down-to-earth nature. We are an amazing group of real estate agents whose wealth of experience spans more than 25 years in the industry.  Looking to buy a home in Contra Costa or Alameda County? Contact us today for your free consultation!
Previous Article                    Home                    Next Article
---
---