January 26, 2022 | Sexton Real Estate Group
Are you a property owner who is thinking of hiring a property manager? If so, you're in the right place. In this article, we will go over all the basics you need to know when choosing a property manager. We'll cover everything from what a property manager does to how to choose the right one for your needs. So whether you're just starting to research property managers or are ready to hire one, keep reading!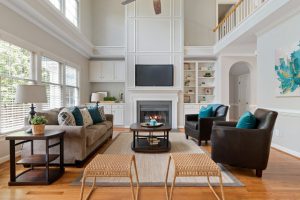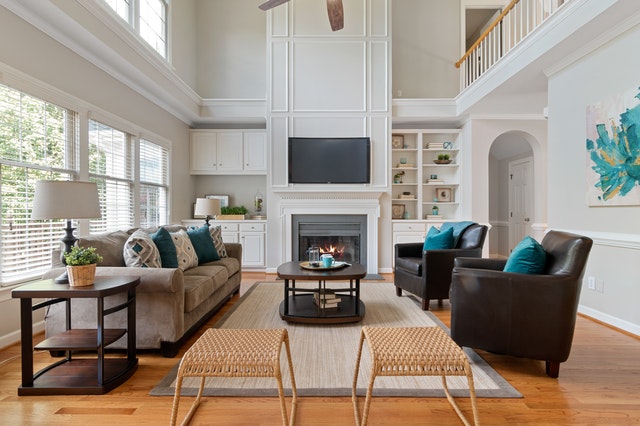 What's A Property Manager?
A property manager is someone who manages your rental property for you. They're responsible for collecting rent, doing repairs, and making sure tenants are happy so they don't break their lease.
Who Needs A Property Manager?
If you live out of town or if you don't have time to manage your own property – or even hire contractors to do the work – then hiring someone else to do it makes sense. Property managers deal with day-to-day headaches like dealing with unruly tenants, painting units when they need them, and fielding phone calls from repair vendors when things go wrong. If this sounds like too much responsibility – or not enough responsibility! – then choosing a good manager is an important step in choosing how to invest your money.
What Is A Property Manager's Job?
A property manager first and foremost works to protect the owner's investment. This means finding reliable renters who pay the rent on time every month. It means dealing with any problems that arise quickly, whether they're small repairs or trying to evict a tenant for non-payment of rent. A good manager will be able to find trustworthy contractors – painters, cleaners, repairmen – who can make sure everything is kept up and ready for new tenants as soon as possible.
It's important to note here that choosing a property manager does not absolve you from doing your own due diligence before choosing a tenant. While choosing a good property manager helps minimize the work involved in fulfilling your legal obligations, choosing the right tenant is always up to you.
A property manager deals with any legal paperwork required by the state of California. This includes eviction notices, rent increase letters, and just about any other document that needs to write a proof of delivery. They also create leases and rental agreements for your tenants to sign. If something happens that requires them to file an insurance claim or contact law enforcement on your behalf, they should be able to step in and handle it effectively.
How Much Does A Property Manager Charge?
There are two kinds of property managers: exclusive agents and "for hire" managers. Exclusive agents only represent one owner at a time – so when one tenant moves out, they can start working for another property owner who lives nearby, or one who lives in another state, or even on the other side of the world. Many exclusive agents have firm contracts with their clients that specify how much they will be paid.
For hire managers usually charge a flat fee per unit, which means it doesn't matter whether they rent the property to one tenant or five tenants, nor does it matter if there are any vacancies between tenants because the manager hasn't moved out yet. They should have a written contract outlining all costs associated with managing your property – these might include any combination of:
advertising managed units for rent
showing units for rent (this should only cost 1 month's rent)
credit checks on prospective tenants
processing applications and leases for approved applicants
How Do You Choose The Right Property Manager?
To choose the best property manager for your needs, consider these key components you should look at:
Check Out The Local Players First
First, you want to ensure that the property manager is licensed and insured. In some states, property managers have to have a license. This protects you as an investor by ensuring that those managing your property are professionals. A local license checks upon the property manager's background and ensures they will be a good fit for your needs.
Secondly, choosing a reputable company or individual based on referrals from locals is important because of accountability – there's someone you can find if something goes awry after choosing him/her.
All these factors make choosing a local player over national players more beneficial for both parties involved – yourself as the investor and the person who'll manage your investment property.
Check How Long They've Been In The Business
One of the first things that come to mind is how long they've been in business. You can do a simple search on Google or Yelp.com to see how long they've been around if their company has any online reviews and what those reviews say about the property management services offered.
A Great Property Manager Is Going To Have A Website
What will the website tell you? A lot! You'll be able to find information on fees, listings of available rentals, criteria for tenants as well as some personal touch from the local agent.  You'll be able to see how experienced a property manager is by looking at their website.
Property managers with websites tend to have more experience and credibility.
Choosing a manager that's right for you is an extremely important step, and choosing the wrong one can cause nothing but problems. Even if someone starts off on the right foot with choosing a manager, it could still actually go downhill from there because of some unforeseen circumstances or issues.
It all boils down to choosing someone who not only meets your individual needs but also has the experience to know how to handle different situations. And it doesn't hurt to have references from other landlords either!
Examine Their Credentials
Before choosing a property manager, make sure to check their qualifications and certifications.
The Certified Residential Manager (CRM) Credential is one of the most prestigious designations in the real estate industry.  To gain this designation, one must be highly experienced as a property manager with at least five years' experience as well as pass an exam that measures knowledge across all disciplines of residential property management.
As such, those holding the CRM credential are proven leaders in the real estate industry who have mastered both traditional business operations and evidence-based management technologies; possess a deep understanding of applicable laws, regulations, and ethics; and can deliver long-term value for clients while creating a best-in-class living environment.
The property manager should also be a member of the Institute for Luxury Home Marketing, another professional designation that sets its members apart from other property managers. This group focuses on promoting luxury home sales and marketing as well as providing education related to the real estate industry.  Property managers with this designation have proven expertise in all areas of high-end property management, sales, and marketing.
What are you waiting for? If you want to make sure that your property is in good hands, it's time to start looking at the local players. A great property manager will have a website and some credentials – so take some time today to check them out! Ready to get started now? We're here for you. Reach out with any questions or if you need help finding someone who can manage one of your properties. We'll be glad to answer all your questions about how we work and convince you why our company is the best choice!
Do You Need a Property Management Company You Can Count On?
The top real estate agency in Northern California, Sexton Group Real Estate in Berkeley, California is a boutique real estate company specializing in residential sales for properties throughout the San Francisco Bay Area. To better serve our clients we have three local offices, one in the heart of picturesque Berkeley, one near downtown Oakland and the third in the heart of historic Lafayette, California. The Sexton Group encompasses the essence of Berkeley's charm, Oakland's history and Lafayette's family-oriented vibe all with a relaxed, down-to-earth nature. We are an amazing group of real estate agents whose wealth of experience spans more than 25 years in the industry.  Looking to buy a home in Contra Costa or Alameda County? Contact us today for your free consultation!
Previous Article                    Home                    Next Article
---
---