January 26, 2022 | Sexton Real Estate Group
When it comes time to choose a property management company, it can be difficult to know where to start. With so many companies out there, how do you know which one is the right fit for your needs? This guide will help you navigate the process and make the best decision for your property.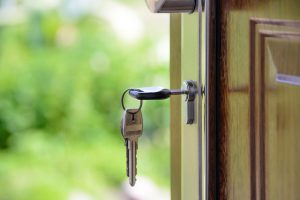 Why Is It Important To Establish Your Selection Criteria In Choosing A Property Management Company?
There are many different reasons why someone would choose to hire a property management company rather than handle all the details themselves, but the main reason is that they don't have time for it. Once you find yourself in this position, start establishing your selection criteria. What are the most important factors in choosing a property management company?
Consider both what's important to you and to your tenants. If there are things that you think will be deal-breakers, identify them right away so you can weed out candidates before making costly mistakes. Be sure not to rush through this process as choosing the wrong property management company can lead to financial losses and other problems down the road.
How Should I Start My Search For A Property Manager?
If you have never hired a property management company before then selecting one may seem daunting or even confusing at first. This is why understanding your needs and the services your property manager should provide are essential.
Property managers can be found in all types of real estate markets. The best way to find one that is suited for your needs is to search online or ask friends, family, or neighbors for any recommendations they have. You could also ask an agency about private property management companies in your area. Be sure to get referrals from at least three companies so you know where not to look when deciding on a property manager!
You may believe that interviewing potential candidates will make the process easier but it might actually do more harm than good if you don't prepare properly. You should research what questions to ask while considering how much time it will take before you find someone who fits your criteria. This can be a time-consuming process, but it's worth it.
It's also not uncommon to hear people say they don't need a property manager because they can do everything themselves. However, if you want to make a profit from your investment you will more than likely have better success with a property management company that has the experience and knowledge required to increase the value of your properties, rather than trying to manage them alone.
What Are The Benefits Of Verifying Professional Licenses And Certifications?
This is important because it verifies that the property management company you are choosing to work with has been properly vetted by their state or local government. You don't want them to be operating illegally and if they have no certification then that's a red flag to move on.
You are trusting your property to this company, it is important that the owner has done their due diligence to hire an expert – if something goes wrong you want someone who knows what they are doing.
Properties are probably the biggest investment you will make in your life, do not trust them to just anyone. Verification allows you to know that the person representing your property is qualified and trained for the job.
Why Is It Vital To Check Reviews And References?
As a property owner, you want to find the best property management company possible. In addition to asking for referrals from friends and family, there are a few other places you can look for reviews and references.
You can ask your local real estate agent. The real estate agent likely has a list of properties that have been through the hands of different property management companies in your area.
Another place to search is within the Better Business Bureau. The BBB website allows you to see how long each company has been around as well as their rating with them. This is helpful information when choosing between two applicants who meet your initial criteria because it shows how reputable they are.
Search engines like Google or Bing allow you to search within their results for reviews and references. When searching the company name, the auto-fill suggestion should mention Yelp as well as a few other review websites that will also likely hold information on the property management company you are considering.
If you find any negative reviews or unhappy customers, it is important to contact them and ask questions before choosing a different property management company. The last thing a potential client wants is a disgruntled customer who takes out their anger about not being accepted by writing an untrue review.
Another great place to look for reviews and references is within your local chamber of commerce or small business development center. These groups usually have sections where successful businesses can share their experiences with clients, what they feel made them successful, and how others can learn from them.
Why Is It Necessary To Review The Property Management Contract?
Whenever you hire a property management company to manage your rental units, you need to create a written agreement. This document will lay out all of the responsibilities and expectations for both parties, as well as establish remedies if either party breaks the agreement.
Now that you know what to look for, it's time to start your search. Keep in mind that not all property management companies are created equal – so be sure to do your research and ask around. And when you're ready, give us a call. We would be happy to help you find the perfect property manager for your needs.
Do You Need a Property Management Company You Can Count On?
The top real estate agency in Northern California, Sexton Group Real Estate in Berkeley, California is a boutique real estate company specializing in residential sales for properties throughout the San Francisco Bay Area. To better serve our clients we have three local offices, one in the heart of picturesque Berkeley, one near downtown Oakland and the third in the heart of historic Lafayette, California. The Sexton Group encompasses the essence of Berkeley's charm, Oakland's history and Lafayette's family-oriented vibe all with a relaxed, down-to-earth nature. We are an amazing group of real estate agents whose wealth of experience spans more than 25 years in the industry.  Looking to buy a home in Contra Costa or Alameda County? Contact us today for your free consultation!
Previous Article                    Home                    Next Article
---
---