July 27, 2022 | Sexton Real Estate Group
When you are touring a house, there are a few etiquette rules that you should follow. These guidelines will help make the process smoother for everyone involved. Keep in mind that each situation is different, so use your best judgment and be respectful of the home owner's wishes. In this article, we will discuss some of the most important things to remember when touring a house!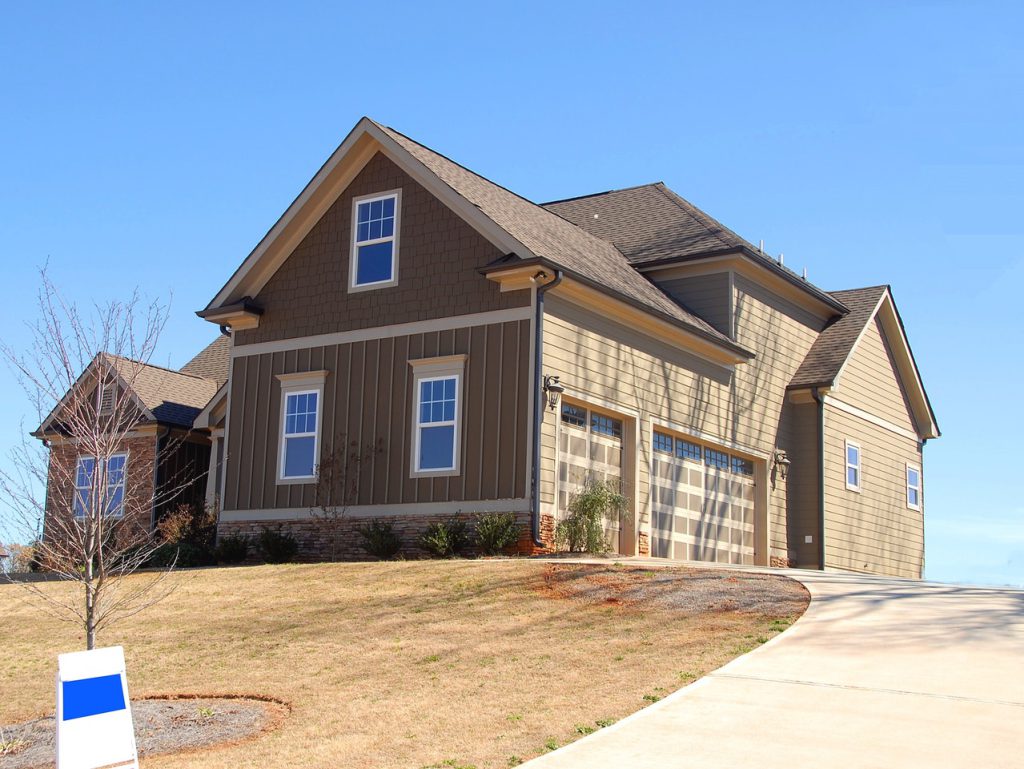 Some do's and don'ts to keep in mind when viewing a property
Here is a guideline of proper behavior when doing home or apartment viewings, including things to do and things to avoid:
Do's
Arrive on time for the scheduled house viewing. Especially on weekends and in the evenings, agents frequently have a full schedule of back-to-back viewings. Furthermore, the homeowner or tenants are making a small concession by allowing you to view, so don't make them wait.

Recognize your time limits and keep an eye on the clock. Whether it's because the owner, tenants, or agent requires you to leave by a specific time, you have another house to view after this one, or they do as well. If time is of the essence, this will also enable you to prioritize what you want to learn from your property viewing.

Always check to see if you need to remove your shoes before entering. Alternately, follow the estate agent.

Before you open any storage units or cupboards, be sure to ask the agent.

You should test fixtures and fittings (windows, internal or external doors), especially in a second viewing but ask the agent before you do. For example, there might be tricky locks on certain pieces that need attention to keep them from breaking when opened up for inspection.

Although it is not necessary to ask the agent for permission to take photos or films during the showing, it wouldn't harm to do so out of politeness.

Keep your voices low when touring a home if it's occupied; the tenants or owners may be dozing off or focusing on a project. Use a voice that would sound appropriate in a museum. Wait to have any lengthy chats until you have left the premises.

You can of course ask questions if the seller or the tenants are present. However, if they appear preoccupied or uneasy, refrain from asking them more probing inquiries. Keep them for later use and ask the agent. Particularly with tenants, they are doing you a huge favor by allowing you to enter into and observe their private time and place.

Leave your backpack at the door if you have one. You don't want to carry around a heavy bag that could knock things over and mark up walls.

When it rains, make sure you find a place for your wet umbrella or coat. Don't just leave them on the floor in front of an open threshold; they could cause damage to carpets and wooden floors if left there too long.

Be aware that some properties may have cameras or audio recording devices, so it's best to ask about these beforehand and make sure they're turned off before your visit.
Don'ts
Always ask the agent if they offer transport, as it may be difficult for you to get there on your own. Sometimes they have viewings that go in quick succession and will need a ride back and forth between appointments.

Don't handle any personal items or assets that aren't fixtures or fittings (e.g. lamp, radiator, etc). There shouldn't be a need to touch anything; if you do, ask the agent to relocate it instead. This reduces the possibility of you inadvertently damaging anything, and touching someone else's items is also poor etiquette when touring a house.

Ask the agent's permission in advance if you want to touch any of the property's fixtures and fittings, such as the radiators, boiler, window shutters, etc.

If you must bring young children to your house viewing (very not advised), watch out that they don't misbehave by running about and touching things.

Don't use the restroom when viewing a house. There shouldn't be any cause to use the bathroom during a home showing unless it's a genuine emergency. Particularly if the home is vacant and has just been cleaned, some sellers find the idea of having strangers use their bathroom to be extremely unsettling.

If you're viewing a property and there is a private off-street parking garage or area to park in front of the building, don't think you may park there just because you are looking at a flat in the complex; otherwise, you risk receiving a private parking ticket! When you arrive, request parking assistance from the agent or the building security.

It's a great way to spend your time when viewing properties, but make sure you don't nosy around in the seller or tenant's personal belongings. You only have so many precious minutes before having made an impression on them and being ready for negotiations with this property owner.

Don't bring food. Avoid bringing food or beverages with you because it is impolite to eat or drink something while viewing a house. You might be fine with a bottle of water, but why not sip some right before you approach the property. While touring a home, drinking and eating enhance the possibility of a spill and resulting property damage.

Don't haggle while you're still at home. It is not appropriate to sit down and discuss negotiations during the house viewing. It's also not the right time to point out every problem with the residence. As a result, Simon forewarns, you might be labeled as a "buyer who would not pass beyond inspection."

Avoid having lengthy phone discussions while touring the house. If someone calls and you need to have a lengthy talk, call them back after the viewing. Utilize the few time you have left during the house viewing by concentrating on the work at hand.

During your visit, don't criticize the décor, maintenance, or anything else. You can't be sure whether someone is listening in.
---
Are You Looking to Invest in Real Estate in Northern California?
The top real estate agency in Northern California, Sexton Group Real Estate | Property Management in Berkeley, California is a boutique real estate company specializing in residential sales for properties throughout the San Francisco Bay Area. To better serve our clients we have three local offices, one in the heart of picturesque Berkeley, one near downtown Oakland and the third in the heart of historic Lafayette, California. The Sexton Group encompasses the essence of Berkeley's charm, Oakland's history and Lafayette's family-oriented vibe all with a relaxed, down-to-earth nature. We are an amazing group of real estate agents whose wealth of experience spans more than 25 years in the industry.  Looking to buy a home in Contra Costa or Alameda County? Contact us today for your free consultation! 
---
Previous Article                    Home                    Next Article
---
---