July 28, 2022 | Sexton Real Estate Group
When you are touring a house in 2022, there are a few things you will want to keep in mind. First of all, remember that the technology available this year is sure to change the way that houses are toured.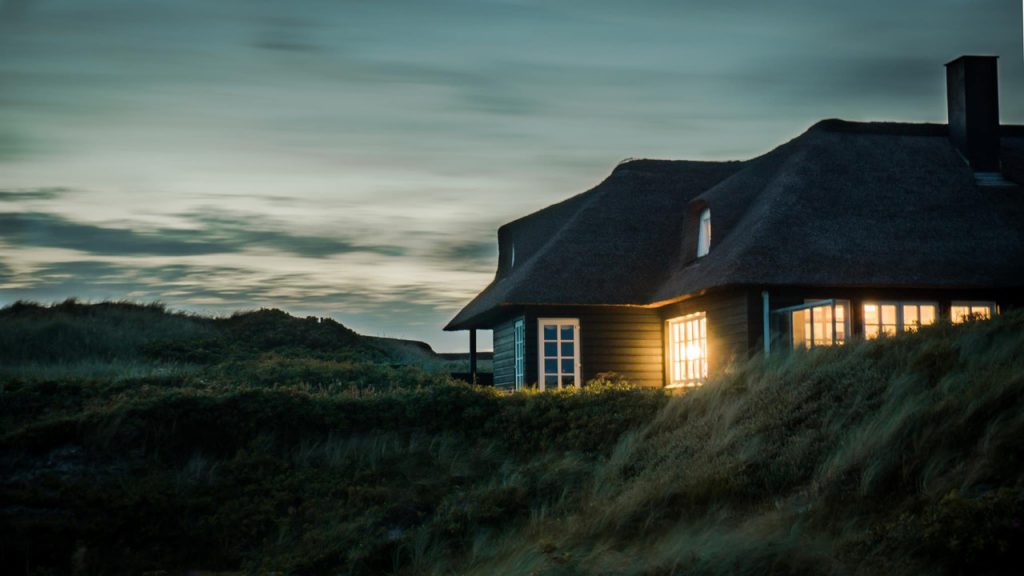 Things to Consider About Touring A House in 2022
If you're considering touring a house shortly, there are a few things you should keep in mind. Here are 10 quick tips about touring a house in 2022:
1. Schedule your tour in advance.
You should always call the listing agent or the homeowner directly to schedule a tour of the property. This will ensure that you have enough time to see the house and ask any questions that you may have.
If possible, try to get a floor plan for the house before you tour it. This will help you orient yourself as you move from room to room. Be sure to ask the real estate agent questions about the house during your tour. They should be able to provide you with information about its history, amenities, and any recent renovations that have been made.
2. Bring a camera with you.
If you're planning on touring a house in 2022, be sure to bring a camera with you! This will help you capture the details of each room so that you can remember them later. Take pictures of anything that catches your eye, including any features that you like or dislike. This will help you keep track of your thoughts as you tour the house.
3. Check for signs of water damage.
Water damage is one of the most common problems in homes, so it's important to look for signs of it when you're touring a house. Look for things like stains on the ceiling or walls, warping floors, or peeling paint. If you see any of these things, it's a good idea to ask the seller's agent about them so you can get more information.
4. Parking
There may not always be specified parking spaces included with homes in a city or downtown area. You should research the parking situation and see if there are any street parking or alternative parking possibilities if you commute or use your car frequently. In highly congested regions, parking can become very difficult to find. On the other hand, if you enjoy entertaining, you should take note of any parking restrictions in neighborhoods with plenty of parking.
5. The neighbors might not be as friendly as you initially thought.
When touring a house, keep in mind that the neighbors might not be as friendly as you initially thought. If you're considering buying a home, it's important to get to know the people who live nearby. Talk to them about their experience living in the area and get a sense of what the community is like. It's also important to pay attention to your surroundings when touring a house. Are there any signs of crime or danger? Is the neighborhood well-lit and safe? These are all factors you'll want to consider before making an offer on a home. If you have kids, be sure to tour the school district before committing to a purchase. Visit the schools and talk to the staff. Get a feel for the educational environment and see if it's a good fit for your family.
6. Get a feel for the neighborhood by taking a walk around.
The real-estate agents' motto is well known: "Location, location, location." When it comes to selecting a neighborhood, there are several factors to consider.
Find out how far it is to the closest stop if you or anybody else in your home plans to use public transportation. Is there plenty of street parking if the house lacks a garage? How do the nearby schools fare?
7. Make sure to ask questions.
You're going to want to know as much as you can about the property before making an offer. The seller's agent should be able to answer any questions you have, but if they don't know the answer, they should be able to find out for you. Don't be afraid to ask about things like square footage, recent renovations, or even why the sellers are moving in the first place. It's also a good idea to ask for a copy of the most recent home inspection report so you can see if any major repairs need to be made.
8. Don't let the little things distract you.
It's simple to get distracted by old appliances, tasteless paint or wallpaper, and other adornment issues. Remember that a lot of the things you notice while touring a home can be changed for relatively little money. The utility systems and foundation of the house are far more crucial to take into account in the long run than the shag carpeting, which is simple to take off.
9. Trust your gut.
It all boils down to first impressions in the end, so it's imperative to get it properly. You want to make a good first impression on the seller and listing agent as a buyer. Keep your cool and always trust your instincts when unsure. Speak with the selling broker to determine the best method to visit home; it just might help you when it comes time to submit an offer if you believe that a particular area of the house is off-limits or that leaving your shoes on might be disrespectful.
10. Don't rush into anything
You might be feeling pressure to decide on a house quickly, but it's important not to rush into anything. Take your time touring the house and think about whether or not it's the right fit for you. If you have any doubts, it's probably best to keep looking. There are plenty of houses out there and you don't want to end up regretting your decision.
Last thoughts
The chances of finding a home that satisfies every single personal preference are remote unless you're creating it yourself. Making wise choices concerning this significant financial expenditure will be facilitated by maintaining a healthy amount of perspective when weighing minor must-haves against major ones.
---
Are You Looking to Invest in Real Estate in Northern California?
The top real estate agency in Northern California, Sexton Group Real Estate | Property Management in Berkeley, California is a boutique real estate company specializing in residential sales for properties throughout the San Francisco Bay Area. To better serve our clients we have three local offices, one in the heart of picturesque Berkeley, one near downtown Oakland and the third in the heart of historic Lafayette, California. The Sexton Group encompasses the essence of Berkeley's charm, Oakland's history and Lafayette's family-oriented vibe all with a relaxed, down-to-earth nature. We are an amazing group of real estate agents whose wealth of experience spans more than 25 years in the industry.  Looking to buy a home in Contra Costa or Alameda County? Contact us today for your free consultation! 
---
Previous Article                    Home                    Next Article
---
---