940 Parker Street, Berkeley, California 94710, United States
Imagine eating a handful of red raspberries, drinking a glass of fresh pressed lemonade, or sipping a glass of fine wine. The sour, tart and acidic flavors that you are currently imagining are what makes the sour beer taste quite different from the traditional beers. These flavors, which are unique to sour beers, are the product of time and the right blend of microorganisms. While their sour beers age in oak barrels for an average of one year, a blend of microorganisms will shape the sour, tart and acidic flavors that we've come to expect. Yes, sour beers take an exceptionally long time to develop, but they think sour beers are worth waiting for.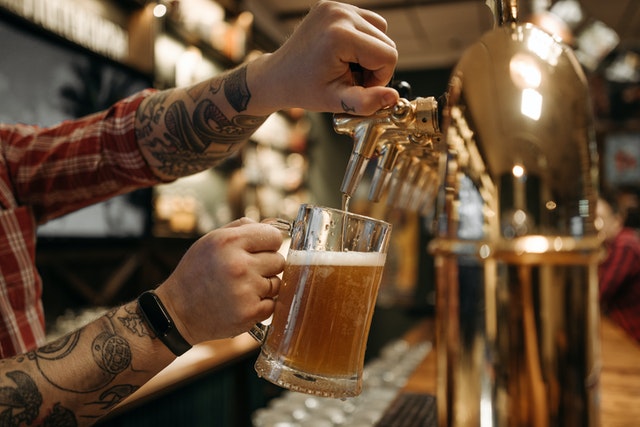 The Company
They're an all-sour beer company. Sour beer is their favorite beer style. The flavors produced by this unique process of fermentation and aging cannot be replicated in any other food or beverage. Due to the process involved, sour beer is not often a commonly brewed style, making it difficult to find. They'd like to help you change that.
Apart from their personal preferences for beer, there are also practical reasons for going all-around. By focusing entirely on sour beer, they can focus on learning as much as possible about the reasons why these unique flavors are produced in sours. With their whole focus on sours, they have produced a cellar for the production of sour beer. Their space is dedicated to the packaging of barrel-aged sour beers. With high ceilings, a moderate climate and plenty of space, their barrels are the ideal home to create their unique tastes.
It has been said that constraint creates creativity. By adopting a unique approach to the crafting of sour beer, they plan to explore the flavors thoroughly, using both conventional and experimental methods, in order to create exciting new beers.
The Search for Rare Barrel
Their name might remind you that sour beer is only a small part of the American beer landscape. But for them, the name is a mission. The mission is to discover the methods of brewing and fermenting a "dream barrel" of amazing sour beer. That's why they started an all-sour beer company. They are looking for their finest barrel of sour beer: the Rare Barrel. Periodically, they will organize a thorough search (tasting) of their barrel house to find their finest barrel of sour beer.
A team of craft beer enthusiasts, sour-heads, home-brewers, brewers, BJCP judges, cicerones, and foodies will taste their best barrels of sour beer. Once the "Search Party" has determined the top barrels of sour beer, the founders of The Rare Barrel will taste them and name the finest of the final barrels as "The Rare Barrel." Shortly after the search, they will serve The Rare Barrel on a public proposal. In addition, the Rare Barrel culture of yeast and bacteria will be re-used into a new batch of beer, with the aim of recreating the amazing flavors of The Rare Barrel for more enjoyment.
The Founding Team
Jay Goodwin
Jay has been interested in craft beer since college, when Alex and he had homemade beer in their apartment. Jay had been working at The Bruery in Orange County, CA for four years before leaving to help start The Rare Barrel. Outside of beer, Jay enjoys great food, great friends and a game of baseball (Go Giants!).
Alex Wallash
Alex fell into the adventure of his craft beer on a tour of New Belgium Brewing. Alex had an epiphany while on the tour: brewing uses the science of biology to create art (beer)! Shortly after that visit, he and Jay began homebrewing back at UC Santa Barbara. When Alex doesn't think about beer, he enjoys surfing, traveling and tweaking his burrito breakfast recipe.
Brad Goodwin
Brad is an executive start-up company in the field of biotechnology. He is currently CEO of CharlestonPharma, LLC, a company dedicated to developing therapeutic antibodies for cancer treatment. She enjoys taking on new challenges, mentoring and tasting great beer.