1404 Fourth Street, Berkeley, California 94710, United States
The story of Trumer Brauerei and its iconic beer, Trumer Pils, spans continents and centuries. It all began in 1775 when Josef Sigl, a German hops merchant, bought a brewery in Salzburg. Over 200 years later, Joseph Sigl VII joined his family's brewing legacy with that of Carlos Alvarez of the Gambrinus Company. Together, Trumer hops, yeast and malt were imported into the United States and brewed in Berkeley, California; a location with remarkably similar water to the Alps in Salzburg.
Trumer Pils is an Austrian-style pilsner beer that began winning awards almost as soon as the first batch was brewed. From taking Silver at the Great American Beer Festival in 2005, to taking Gold at the European Beer Star Awards, the World Beer Cup and the Australian International Beer Awards in 2008, Trumer Brauerei has been bringing the great brewing tradition of Salzburg and Austria to northern California for over a decade.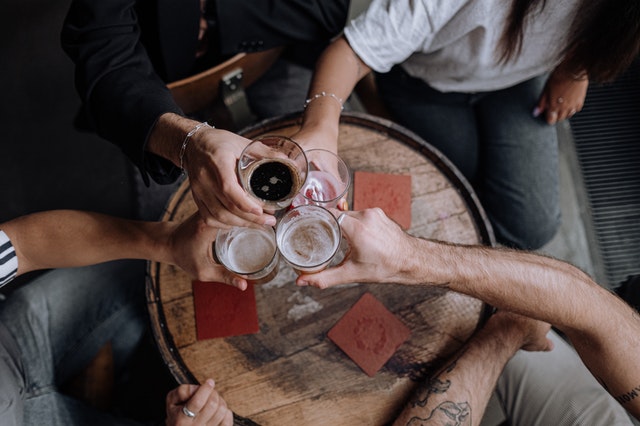 The Trumer Brewery in Berkeley was established in 2004 as a sister brewery for the centuries-old Trumer Brauerei in Salzburg, Austria. Combining the heritage of European brewing with the energy and passion of American craft brewing in Berkeley, Trumer gives craft beer drinkers in the United States the chance to enjoy a fresh and classic German-style Pilsner every day.
The American and European brewers have come together to create the Trumer Brauerei Berkeley. With a passionate commitment to the Pilsner style, this international team has worked tirelessly to preserve every detail of the original Trumer Pils process of its centuries-old brewery in Salzburg, Austria. Their efforts have been rewarded. Trumer Brauerei Berkeley combines the heritage and tradition of the old world with the commitment of the new world to craft brewing.
Brewing Trumer Pils
Brewing is the ultimate melding of art and science. With Trumer Pils we apply precision milling techniques to our barley malt, remove the husks to eliminate astringent bitterness and maximize smoothness, and gently swirl in noble hops for flavor and aroma. Cold fermentation and extended Krausening contribute breadth of character and effervescence. The result?  A crisp, balanced and refreshing work of art.
Lars Larson
The team of brewers is led by the German-trained Brewmaster, Lars Larson. After more than a decade of obsessing the same beer, you could say that he's got this pilsner brewing thing down to science.