November 19, 2021 | Sexton Real Estate Group
Buying a house can be one of the most difficult and stressful decisions you will ever make in your life. The process can seem daunting, especially if you're new to buying a home. From finding the right neighborhood to calculating mortgage payments, there are many factors that should be considered before taking on this big responsibility. Luckily for you, we have some of the best advice you can hear about house hunting! It's not perfect but this advice will ensure that you won't have a horrible house hunting experience.
Check Your Budget
It is important to know your budget before house hunting because you don't want to waste time looking at houses that are outside of your price range. You should also check what the monthly payments would be on a mortgage for each potential home so you can figure out if it will fit into your budget or not.
Checking and rethinking your budget throughout the process is very helpful since things might come up during negotiations or inspections that make one particular house seem like a better investment than another. This way you won't overspend too much!
Secure A Mortgage That Has Been Pre-Approved
This is probably one of the best pieces of advice you can get, not only that, this one is essential unless you can pay in full immediately or can purchase a house without a loan. Having a mortgage that has been pre-approved will give you an edge over other buyers who don't have it.
Having a pre-approved mortgage shows that you are serious about buying and puts you in a better position than those who do not have one. It means you are capable of buying a house.
Your realtor can provide guidance as to how many houses you should be looking for based upon your financial situation so long as they know what kind of loan program you've been approved under.
Hire Home Inspectors and Exercise Due Diligence
When you purchase a house, it becomes your biggest financial commitment ever. You need to do everything possible to protect yourself and ensure that the property is worth every cent of the money spent on it. Home inspections are necessary because they provide an unbiased opinion of the home.
Before beginning your search for real estate, there are some things you should know about what makes an ideal home so that you can come up with ideas as well as understand the questions necessary in order to ask homeowners before making any offers or signing contracts.
Because homes are expensive, and you want to be sure that your money is being spent wisely. You don't want to find out later that the house has major problems such as a bad roof or there's no space for an office.
Home inspectors help you decide on buying a house by pointing out problems that could cost thousands in repairs after homeowners move in.
Hire a professional inspector if your budget permits. They will give an honest assessment about the condition of the property and its systems, helping you make informed decisions before making one large purchase like this.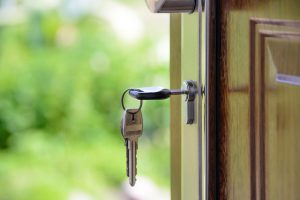 A Real Estate Agent Can Help You Make An Informed Decision
Most realtors have at least two years' worth of training before they can take on clients, which means that you're getting highly trained professionals who know everything there is to know about the housing market. This includes knowing how many homes are typically listed for sale as well as neighborhood trends so that they can provide accurate guidance throughout your search. Benefits of having a real estate agent:
They have the experience and knowledge of houses on the market.
A real estate agent will help you find a house that meets your needs within your budget.
Hiring a real estate agent helps keep emotions out of buying decisions, which can lead to an expensive mistake.
Take Your Time, Refrain From Rushing Into It
There are so many factors that go into picking the best house for you. It is important to prioritize which aspects of a home are most relevant and will have the greatest impact on your life.
House hunting can be overwhelming at first glance because it seems like every house has something new about it! But when you start looking closely at each detail, things get easier. You'll begin noticing trends between different homes in terms of what features they offer or don't offer—and this will help narrow down your preferences quickly.
Set Your Criteria Before Hunting For A House
You need to know what you want out of your house hunt and be clear about the specifics before you start looking for a place. If you're not sure how many bedrooms or bathrooms you will need in your next home, it can make searching difficult if houses are coming up that don't fit all of your criteria. By doing some research on common housing needs like the number of bedrooms or bathrooms, it will help streamline things when it's time to actually look at places! Doing this will help you to:
Avoid the disappointment of finding a house you love, but that is not suitable for your needs.
Narrow down where and what type of home you want.
Help speed up the process by eliminating homes that do not meet your criteria.
Consider The Neighborhood
You'd want to be able to live in a safe and friendly neighborhood because it's important for your lifelong happiness. It will also affect the value of your house, so this is something you should definitely think about when house hunting.
We know how important it is to find the perfect home. It's not just a house, but your dream come true; and finding that one will take time, patience, and some help along the way. That's where we can be of service! Our team has helped countless people in the past with their own real estate needs- whether you are looking for an investment property or want to live on your own plot of land; our agents can help you make this process as easy as possible by guiding you through every step of buying a new place to call home. Call us today if you need more information about any homes currently available on the market!
Are You Looking to Buy a Home in the SF Bay Area?
The top real estate agency in Northern California, Sexton Group Real Estate | Property Management in Berkeley, California is a boutique real estate company specializing in residential sales for properties throughout the San Francisco Bay Area. To better serve our clients we have three local offices, one in the heart of picturesque Berkeley, one near downtown Oakland and the third in the heart of historic Lafayette, California. The Sexton Group encompasses the essence of Berkeley's charm, Oakland's history and Lafayette's family-oriented vibe all with a relaxed, down-to-earth nature. We are an amazing group of real estate agents whose wealth of experience spans more than 25 years in the industry.  Looking to buy a home in Contra Costa or Alameda County? Contact us today for your free consultation!
Previous Article                    Home                    Next Article
---
---