November 19, 2021 | Sexton Real Estate Group
Houses are expensive. Finding a good deal is hard. There's so much to do, and it's overwhelming at times. We all want to find the perfect home, but how many of us know what that looks like? If you've ever bought or sold a house before, there are probably some misconceptions you have about the process that simply isn't true! Here are five lies people often tell about buying a house:
1. "There Are No Major Problems With This House"
There is a growing concern that real estate agents may be lying to prospective buyers about major issues with properties they intend on selling for top dollar in San Francisco. Many house hunters have experienced the frustration of finding the perfect house, only to discover major issues.
This has led many home seekers to start doing their own research, including hiring house inspectors to assess whether or not any of these claims hold true.
2. "Home Inspections Are Not Necessary"
The house inspector reviews the house from top to bottom and informs you if there are any problems that need fixing.
A home inspection is a crucial part of buying a house because it can save you tons of money in repairs after closing, but still be aware that not all inspectors are honest. It's important to do your research on what they should include in their final report so you know exactly what to expect.
An average time for an appointment with a house inspector ranges anywhere between one hour and several hours depending on how large the house is and how much work needs doing before purchase. Generally speaking, though three hours would be sufficient enough for most homes as this allows plenty of time for them to inspect both the house and the surrounding area.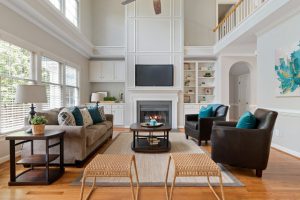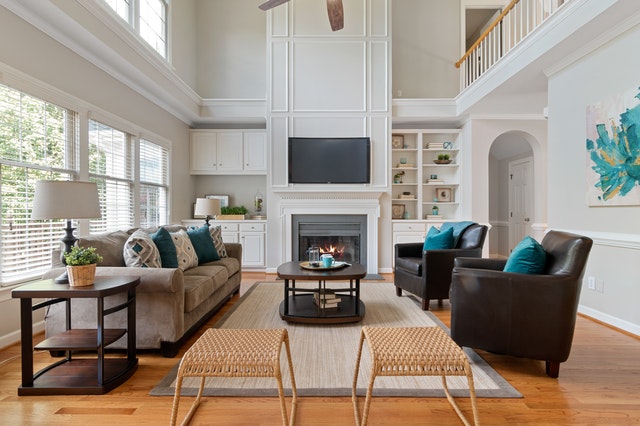 You should look for an inspector who is licensed, experienced, professional, and specializes in your type of house or property. A house inspection will help you to be more knowledgeable when it comes to purchasing a house, so choose wisely! Home inspections will help you find out the following:
How much money needs to be spent on repairs after closing
What renovations are required before living there full time
If they would recommend buying the house at all
Don't underestimate their importance – home inspections can save you thousands of dollars once you've closed on your new purchase! House hunting without having all of these done would be like buying a car without checking its mileage or condition.
3. "This House Has A High Resale Value"
Typically, a house's resale value is the cost to buy it minus any depreciation. The agent will likely tell you that this house has high future returns or little investment required because they have been able to get higher prices for similar homes in your area. "This house size and location are in high demand, this house has great potential for appreciation."
They may say that there have been several homes like yours sold recently which would indicate strong demand for similar properties.
4. "All Lenders Are The Same"
If you are house-hunting in San Francisco, it is important to know the difference between a good lender and a bad one.
There are many lenders who will offer you house loans. However, not all of them have the same guidelines when it comes to approving your loan application for a house purchase.
Surely, they are both promising you that their house mortgages are great offers but there is something different between these two kinds of lending companies – quality and expertise.
The bad thing about being with a lender who does not do his job right is the fact that he cannot provide professional assistance during your house buying process because he has probably never bought houses before himself or at least had no previous experience with it.
Many believe they need to work with multiple lenders before finding the right deal on a house- which could be true if your credit score isn't high enough or you don't have much saved up as down payment money.
So remember, it is important to find a lender who can help you get prequalified before house hunting. This way, you'll have the best chance of finding your dream home because you will be able to afford it from day one!
5. "You Don't Have To Get Mortgage Pre-Approval Before House Hunting"
A mortgage pre-approval is a document that indicates that you have been accepted for a loan. The lender will grant your mortgage based on their discretion, according to the amount of money they are willing to lend you and current lending restrictions for this sort of home purchase.
Having a preapproval letter on hand will help you move faster through the process of finding another house if your first pick isn't available for whatever reason. Since it displays sellers what sort of financing is accessible, having a preapproval letter in hand will speed up the procedure of locating another property.
There you have it. We hope this post has been helpful in debunking some of the myths and misconceptions around home buying for first-time buyers. If you've had any doubts or concerns about your house hunting experience, we want to hear from you! Give us a call today so we can help answer all of your questions and address all of your worries about purchasing a new home.
Are You Looking to Buy a Home in the SF Bay Area?
The top real estate agency in Northern California, Sexton Group Real Estate | Property Management in Berkeley, California is a boutique real estate company specializing in residential sales for properties throughout the San Francisco Bay Area. To better serve our clients we have three local offices, one in the heart of picturesque Berkeley, one near downtown Oakland and the third in the heart of historic Lafayette, California. The Sexton Group encompasses the essence of Berkeley's charm, Oakland's history and Lafayette's family-oriented vibe all with a relaxed, down-to-earth nature. We are an amazing group of real estate agents whose wealth of experience spans more than 25 years in the industry.  Looking to buy a home in Contra Costa or Alameda County? Contact us today for your free consultation!
Previous Article                    Home                    Next Article
---
---