November 19, 2021 | Sexton Real Estate Group
House hunting can be a stressful and daunting task. The market is tight, prices are high, and the process of buying a house seems overwhelming to many people. But it doesn't have to be!
You're going to want to start by doing some research on what kind of home you're interested in, how much space you'll need, and what your budget is. You should also consider whether or not there are any specific features that would make the property more desirable to you such as a yard, location near work, schools, shopping centers, hospitals, etc. Once this has been determined then it's time to go out hunting!
Know Your Budget Prior To Looking For A House To Buy
It might seem like a no-brainer that you would need to know your budget prior to house hunting, but there are actually several other things you should keep in mind before going out on the hunt for a new home.
It is very important to know your budget before house hunting because it will help you decide on the type of home that you can afford.
You also may want to think about what kind of style and design appeals more to you. In addition to that, you need to determine how much money would be ideal for your monthly mortgage payment based on current market rates. You should have this amount set aside just in case something unexpected happens along the way during house hunting, which can happen all too often.
Look For Houses Below Your Budget
It might seem counterintuitive to buy the cheapest house you can find. After all, isn't more expensive better? But given today's housing market it makes sense to be smart about your purchase since there are many benefits of buying a home under your price range.
It's always preferable to look for houses that are within your budget since properties frequently sell above asking bids in just days of being put on the market, even if they're under market value!
If you want to avoid spending more than your budget on housing expenses alone (not including transportation), it's best if you look for houses that are well below what you desire as a maximum limit.
Studying Home Market Trends Is Essential
House market trends can provide insight into the best neighborhoods to target for your hunt, as well as what types of homes will be available in those areas.
Additionally, studying up on housing data helps give home buyers more information about their budget and where they stand financially—which ultimately enables them to make smarter choices with regards to purchasing a property that makes sense within their means!
Markets fluctuate over time so it's important not just today but also looking ahead, six months or even six years down the line when deciding what price range might work for you. Today's hot market may become tomorrow's sellers' market; if prices rise too quickly then this could mean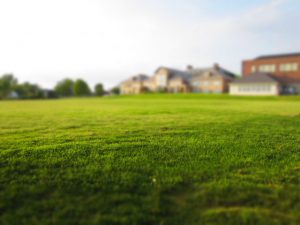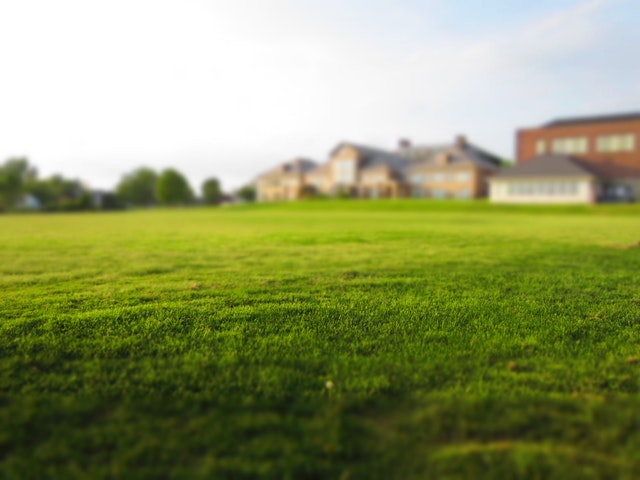 Get Pre-Approved For Mortgage
Getting pre-approved for a mortgage is extremely important, especially if you're getting ready to look for a house. A lot of buyers don't understand how the whole process works and they end up wasting time on houses that are out of their price range or homes with long commutes to work. Getting approved ahead of time will ensure your time isn't wasted on looking at properties that won't meet all of your needs!
Find A Real Estate Agent You Can Trust
Real estate agents are experts in the field. They have seen multiple properties and will be able to help you determine what's important for your needs. Realtors can also tell you about market trends that may impact where prices are headed, which is helpful when deciding whether or not it would be wise to buy now versus waiting a few years before buying. Other benefits of working with a real estate agent are:
Finding an agent that you like and trust is important because they are your guide.
They can help show you how to find the right home for yourself within the time frame that works best for your lifestyle.
Agents will also do everything possible to make sure all of the paperwork goes through so you don't have any problems with financing or buying a house if something doesn't work out as planned.
There are many reasons why it's good to hire someone who has experience in this area, even if it costs more money upfront than just doing things on your own. This way there won't be any unexpected surprises or stress about missing anything when looking into buying a new home!
Paying For Home Inspection Is A Must
If you are looking to buy a house, it is highly recommended that you get the inspection done. The last thing anyone wants to do is invest in a home without knowing its true state and condition. Home inspectors will let you know if a house is worth buying.
Consider What Kind Of Neighborhood You'll Want To Live In
It's important to decide exactly what kind of a house and neighborhood will make you feel at ease. You don't want to be moving into an area where everyone seems unfriendly or mean – this can take some time if you're not used to living there. It might also help immensely, as far as feeling comfortable with your surroundings is concerned, if any neighbors have small children. It sounds silly but kids often end up being great icebreakers!
Another thing that needs thinking about is whether or not you want to live in a part of your city that's close to the downtown area. If you're looking for something more peaceful and quiet, it might not be ideal but many people find living near all the hustle and bustle very exciting!
Make sure to bring along all the necessary documentation such as pay stubs and bank statements so that when houses interest you enough for an appointment, you can submit your application right away! Remember to check with your lender on how much house you will qualify for before hunting too. There's nothing worse than finding "the one" only to learn later down the road that it's outside of your price range! And finally, if any further questions or concerns come up while looking through homes then just ask – realtors are there to help you find the perfect home, not pressure-sell them onto something they know isn't right for you!
Are You Looking to Buy a Home in the SF Bay Area?
The top real estate agency in Northern California, Sexton Group Real Estate | Property Management in Berkeley, California is a boutique real estate company specializing in residential sales for properties throughout the San Francisco Bay Area. To better serve our clients we have three local offices, one in the heart of picturesque Berkeley, one near downtown Oakland and the third in the heart of historic Lafayette, California. The Sexton Group encompasses the essence of Berkeley's charm, Oakland's history and Lafayette's family-oriented vibe all with a relaxed, down-to-earth nature. We are an amazing group of real estate agents whose wealth of experience spans more than 25 years in the industry.  Looking to buy a home in Contra Costa or Alameda County? Contact us today for your free consultation!
Previous Article                    Home                    Next Article
---
---