November 19, 2021 | Sexton Real Estate Group
When it comes time to buy a home, there are plenty of things that you need to keep in mind. While the process can be overwhelming, it doesn't have to be difficult or stressful. If you know what to expect and how much house you're able to afford, then the task becomes much more manageable. Follow this guide for some helpful tips on searching for your dream home in the San Francisco Bay Area!
Determine What You Can Afford Before House-Hunting In San Francisco Bay Area
You should start by deciding how much home you're able to buy within your means – both in terms of location as well as size. Keep in mind that if you plan on buying with another person, their financial information will also have an impact on whether or not it is possible for them to live where you want to live.
Once you have an idea about what kind of home is within your budget, it will be easier for a real estate agent to help match your needs to available properties and neighborhoods that meet those criteria.
Many people find it helpful to write down their preferences like the number of bedrooms or square footage, as well as any deal-breakers before meeting with a realtor. This can save time while searching and make sure you're never wasting anyone's time by looking at something that isn't suitable or affordable for you!
A Real Estate Agent Will Make Things Easier For You
If it's your first time buying a house then hiring an agent can be very beneficial as they know the area and will help guide you through this process. You should hire a real estate agent any time you are ready to purchase the property. This could be at the beginning of your house hunting journey, after finding an awesome home but before submitting an offer, or even during negotiations with the seller's agent. The benefits of hiring a real estate agent are as allows:
A real estate agent is an insider who knows the ins and outs of house-hunting in San Francisco.
They will help you find a home quickly by showing you only those houses that meet your needs.
Agents know what neighborhoods are hot, which ones have historically low inventory levels, and where they can save you money on closing costs or commissions.
A good agent understands how to properly negotiate with both sellers (their clients), as well as other agents representing buyers.
Good agents understand current market conditions; if there's something wrong with one of their listings they'll tell prospective buyers before wasting anyone's time driving around for showings.
Set Realistic Goals
It's easy to get carried away and think you'll find the perfect house on your first try. But chances are it won't happen that way. You have a better chance of finding something if you're being realistic about what you can afford with your budget, how much time is available before moving in, etc.
It might seem like common sense but most people don't do this! Being honest with yourself will save both time and money!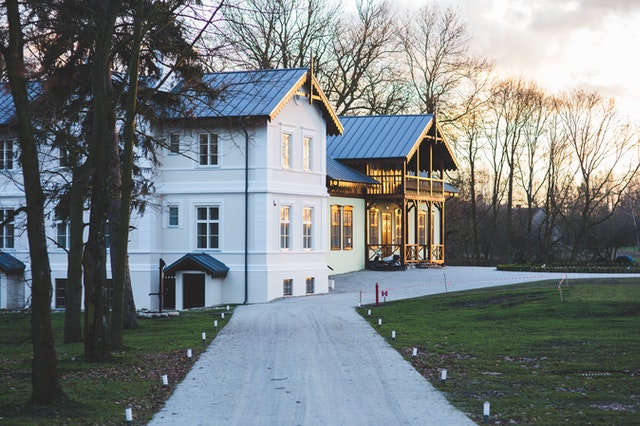 Have All Your Financial Documents Ready
It is definitely important to have all your financial documents ready before looking for a house. Not only will this save you time but also allow you to focus on the search at hand. When getting pre-approved by your lender or mortgage broker, they are going through all of your information and putting together what kind of loan program best suits you.
That could be an FHA home loan if that's what works with your budget, credit score, etc. So make sure everything looks good! The more organized the better off you'll be in knowing how much money can go towards a down payment as well as closing costs for buying a new place!
Get Pre-Approved For Mortgage
When you start looking for a house to buy, not just any financing will do. You have to get pre-approved for a mortgage loan so that the seller knows how much money they can expect from you as an offer.
Without being pre-approved, your financial situation is essentially unknown and it's impossible to know what kind of price range you're operating in when negotiating with sellers.
Pre-approval should be done well before finding or wanting a specific home but after having saved up enough down payment (typically 20%). Once approved by your lender, it usually takes less than 24 hours until you receive an official letter.
Making The Highest Offer Doesn't Automatically Get You The House
There is a common misconception about house-hunting in San Francisco. Many people assume that buying the most expensive house on the market will guarantee you get it, but this isn't true at all! In fact, if your first offer is too high there's a chance they'll reject it and counter-offer with something way lower than what you were expecting.
Instead, make an initial offer based on comparable prices from similar homes nearby. If their asking price seems reasonable, go ahead and make them an offer close to their asking price (or higher). You might not know how much these guys are willing to haggle down by, so it's safer to go closer to their asking price at first.
The San Francisco Bay Area is one of the most expensive places to live in the United States. If you are thinking about buying a home, it's important that you have realistic expectations and know what your budget can afford before looking for houses.
A real estate agent will make things easier on you too by outlining all of your options so there isn't any confusion or surprises when you go through this process. It's also helpful if they provide an estimate as to how much money each property may cost upfront; not only will it save time during house hunting, but it'll also help keep your emotions at bay and prevent disappointments down the road.
Are You Looking to Buy a Home in the SF Bay Area?
The top real estate agency in Northern California, Sexton Group Real Estate | Property Management in Berkeley, California is a boutique real estate company specializing in residential sales for properties throughout the San Francisco Bay Area. To better serve our clients we have three local offices, one in the heart of picturesque Berkeley, one near downtown Oakland and the third in the heart of historic Lafayette, California. The Sexton Group encompasses the essence of Berkeley's charm, Oakland's history and Lafayette's family-oriented vibe all with a relaxed, down-to-earth nature. We are an amazing group of real estate agents whose wealth of experience spans more than 25 years in the industry.  Looking to buy a home in Contra Costa or Alameda County? Contact us today for your free consultation!
Previous Article                    Home                    Next Article
---
---