November 19, 2021 | Sexton Real Estate Group
House hunting is no easy task, especially in today's competitive market. It can take months to find your dream home, and that's if you're lucky enough to get one! So what do you do when you've exhausted all of the available options? You turn to podcasts! Here are five great house hunting podcasts that will help guide you on your journey.
Real Estate Podcasts, An Excellent Educational Resource To Help in House Hunting
The real estate market can be an intimidating place to navigate on your own. For this reason, realtors are often the best resource for people looking to buy or sell their homes. But with all of the information available online, there is also more than enough material found in real estate podcasts that help buyers and sellers alike get a better grasp on what they need to know about buying property.
In addition to being an excellent educational resource for house hunters wanting to learn about real estate investing real estate podcasts are turning out to be an excellent entertainment source for real estate investors.
Real estate podcasts give real estate investors the opportunity to learn about communities across America while keeping up with the latest real estate news and events through listening on their daily commute, at work, or in other spare time throughout their day. You can learn about new trends, hear from top real estate professionals and even get advice for your own home search.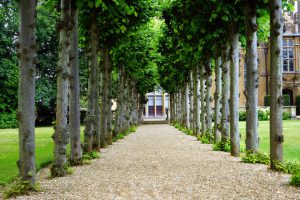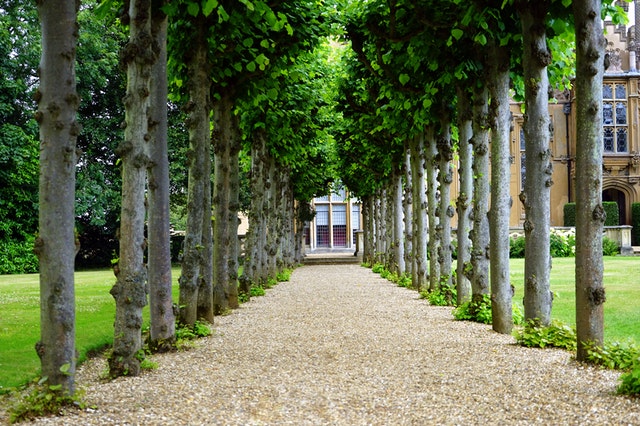 Real Estate Today provides vital and reliable information about the real estate market to buyers, sellers, experts in the field of buying or selling property by providing them with quick access through radio stations (on satellite), podcasts as well as mobile phone apps.
This 30-minute show features real conversations with people who have successfully bought and sold properties in recent years. The hosts interview guests each week about their experiences as well as give tips for those just starting the process. Unlike other shows where experts talk at listeners instead of with, Real Estate Today is an interactive show that gives real estate advice in real-time.
The Real Estate Guys Radio Show
With over 100,000 listeners, this podcast is certainly worth a listen if realtors are your target audience. You'll learn everything from how real estate agents can best leverage their time, what marketing strategies work now that social media has taken off, which platforms consumers use most often when making buying decisions, and more. The hosts also offer great advice on how to make better business decisions in general thanks to their combined years of realty experience.
This is an extremely popular real estate show hosted by the top realtor in the US – Joe Fairless. It has over 100k listeners per month and it can be found on iTunes or under his website. Each episode focuses on a specific topic related to buying real estate so you will definitely find something interesting if you are looking for information about investing in San Francisco properties.
How to Buy a Home podcast provides tips on what to do and what not to do when purchasing your first home. The podcast deconstructs the process of purchasing a house into sections including how much money you should put down for a mortgage as well as stuff that will help in making sure things go smoothly from start until finish such as interviewing buyers or even having little ones with you while looking at homes all across America!
Debbie Marcoux, a mortgage and real estate consultant with Movement Mortgage, hosts Mortgage Mom Radio, where she educates everyone involved in the home buying process. Her goal is to help people understand their options for mortgages so they can make informed decisions when it comes time to purchase.
Callers may be featured on her podcast if certain criteria are met – such as having outstanding questions about obtaining financing from different lenders that aren't answered elsewhere online or through other sources outside of Debbie's show.
When it comes time to find a new home, there are so many options and considerations. With the help of real estate podcasts, homeowners can get an inside look into what they should be looking for in their next property while also getting helpful advice from experts who have years of experience in this field. We know how hard it is to navigate these waters on your own when you're not familiar with all that goes into buying or selling a home–especially if you live out of state or even another country! Let our team of highly skilled professionals take care of everything for you by providing seamless service across borders and cultures through excellent customer care and attention at every step along the way.
Are You Looking to Buy a Home in the SF Bay Area?
The top real estate agency in Northern California, Sexton Group Real Estate | Property Management in Berkeley, California is a boutique real estate company specializing in residential sales for properties throughout the San Francisco Bay Area. To better serve our clients we have three local offices, one in the heart of picturesque Berkeley, one near downtown Oakland and the third in the heart of historic Lafayette, California. The Sexton Group encompasses the essence of Berkeley's charm, Oakland's history and Lafayette's family-oriented vibe all with a relaxed, down-to-earth nature. We are an amazing group of real estate agents whose wealth of experience spans more than 25 years in the industry.  Looking to buy a home in Contra Costa or Alameda County? Contact us today for your free consultation!
Previous Article                    Home                    Next Article
---
---