November 19, 2021 | Sexton Real Estate Group
Are you looking to buy a house? If so, it's time for you to start thinking about the 5 most important considerations that will help your home buying process go as smoothly as possible. These considerations include: location, layout, and size of the property, age and condition of the property itself, the current market value of homes in your area, and whether or not making renovations is necessary. With all these factors at play, there's no way you won't find something that works well for you!
There are many things that you should consider when searching for a house, but the location is one of the most important. The area in which you live influences your daily life and routines considerably. That is why it's crucial to think about what lifestyle suits you best before deciding on where to buy an apartment or home.
It might not have been a priority when families were growing up, but it is definitely something to keep in mind these days.
You don't want to choose a house that doesn't fit your family's needs or lifestyle, so you need to consider the location carefully before signing on the dotted line. Here are five considerations for finding the right home:
Walkability
Walkability means you can walk to neighborhood amenities like grocery stores, restaurants, and coffee shops. You will save time for other activities if you don't have to drive everywhere. Walkable neighborhoods are typically easy on the environment because they reduce carbon emissions from transportation sources such as cars or public transit systems.
Commute Time
When searching for a house, commute time is one of the most important factors to consider. Depending on where you work and your daily schedule, it may be more beneficial to live near your place of employment or vice versa.
Safety
Another important thing that affects daily life is safety; crime rates vary greatly between cities and suburbs, so try checking both before deciding on your new home's neighborhood. How safe do you feel in that area of town, day or night? Do the local police have a good reputation for keeping the area crime-free and what is their response time like?
Amenities Nearby
You may want to live near certain amenities, such as parks, shopping centers, or local attractions. And if you have children, the school district is often a top concern.
If you like spending weekends at farmer's markets then look for homes near open-air markets or farmers' markets in neighborhoods with high walkability scores; this way walking through the market would be easy.
Amenities are important to consider when buying a house because they have the ability to impact your quality of life. It is recommended that you first determine what amenities are essential for you before considering anything else about the property, this way you can ensure no stone goes unturned in your search!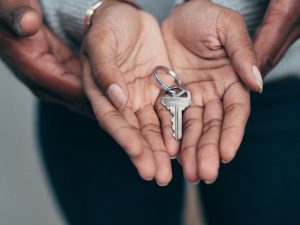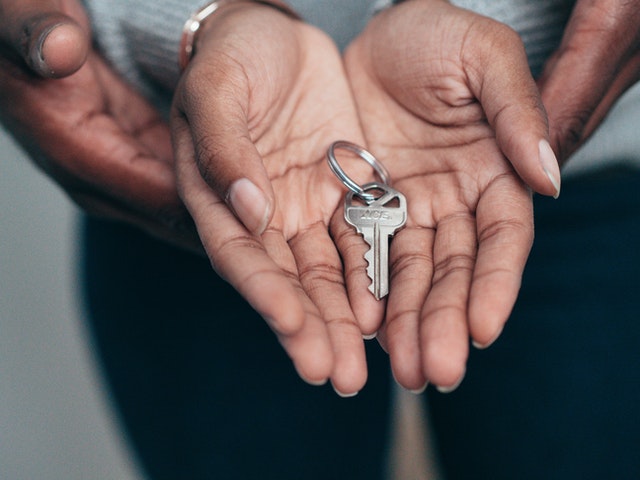 Consider The Size Of The House
Most buyers want a home that is close to the size of their current house. Most people also think about how many bedrooms and bathrooms they need as well as if there are enough spaces for entertaining guests or hosting events.
If you have children, ask yourself how much space your kids will require when they become teenagers and young adults and may want more privacy than before.
Also, consider any future plans such as having baby number two sometime in the near future so you'll know whether it's necessary to upgrade from a three-bedroom home into something larger like four or even five bedrooms depending on what type of home you're interested in.
Consider The Condition Of The Property
Find out the condition of the property and whether or not there is a problem with it. This can be done by checking for electrical issues, water damage, pest infestation, mold problems, and structural weaknesses that need immediate attention.
Hire an expert home inspector if you think that something might be off with the house as they would know what common deficiencies to look out for during their inspection process which will lead them to make recommendations on how these problems should be solved and help you decide whether to buy the house or not.
Consider How You Will Finance The House
You don't want to get too far into the house-hunting process only to realize that you cannot afford your dream home. Remember, it is important to be financially prepared before starting any house hunt.
There are many different types of mortgages available for prospective buyers and lenders can help guide you through which option might work best for your individual needs. There are a variety of options from fixed-rate loans with 30-year terms or adjustable rates, short-term loans as well as FHA Loans for those who do not have great credit scores but still need financing assistance.
The two most popular methods used by homeowners today include taking out a traditional mortgage or using an investment property loan known as cash flow. For those looking at rental homes, this may actually make more sense. It is important to note, however, that this type of financing must be paid off before you can sell the house and will not offer any tax benefits as a traditional mortgage does.
Today's market offers home buyers many options when it comes to financing their potential new homes; consider what might work best for your specific situation.
Consider Various Expenses That Come With Buying A House
Be sure you understand all of the various expenses that come with buying, including house-hunting considerations like closing costs, which vary depending on where in the country you live.
Closing costs can include transfer taxes, title insurance fees, or survey charges; even if there are no cash outlays associated with them at the time of purchase, they will be factored into what your mortgage payments end up costing later on down the line.
Additionally, keep an eye out for monthly association dues required by condominiums or cooperative corporations that own homes within one complex; these ranges widely depending on amenities offered and location but could add hundreds each month onto housing expenditures without you realizing it.
The decision to buy a house is one of the biggest decisions you will make in your lifetime. It's important that you take time and consider all factors before signing on the dotted line. If we can help answer any questions or concerns, don't hesitate to reach out!
Are You Looking to Buy a Home in the SF Bay Area?
The top real estate agency in Northern California, Sexton Group Real Estate | Property Management in Berkeley, California is a boutique real estate company specializing in residential sales for properties throughout the San Francisco Bay Area. To better serve our clients we have three local offices, one in the heart of picturesque Berkeley, one near downtown Oakland and the third in the heart of historic Lafayette, California. The Sexton Group encompasses the essence of Berkeley's charm, Oakland's history and Lafayette's family-oriented vibe all with a relaxed, down-to-earth nature. We are an amazing group of real estate agents whose wealth of experience spans more than 25 years in the industry.  Looking to buy a home in Contra Costa or Alameda County? Contact us today for your free consultation!
Previous Article                    Home                    Next Article
---
---