November 19, 2021 | Sexton Real Estate Group
The Bay Area is a great place to live. The problem is that there are so many choices. It's hard to figure out what neighborhood fits your needs best and which areas you can afford. If you're looking for help finding the perfect home, then this guide will show you where to start!
Get Your Financial Situation In Order
Start with your net worth. Calculate how much you have saved in cash, investments, and home equity after all debts are paid off. If the total is negative or zero, you need to start rethinking your financial situation before house-hunting. It's very difficult to buy a home if you're broke.
Next, determine what kind of monthly payment can fit into your budget for housing costs? This includes mortgage payments along with property taxes, insurance premiums, and utilities that come with ownership of a commercial real estate investment property.
It's a good idea to remove all of your savings from the equation. Savings are there for emergencies and unexpected events, not house hunting!
Expect A Limited Housing Supply
The San Francisco Bay Area is the third most expensive housing market in the country. Houses sell fast and homes remain on the market for a short time, which contributes to its high cost of living.
Not only do you have to get into contact with your home choice quickly, but there's also stiff competition between buyers looking at the same house. The limited supply of houses drives prices up because demand outweighs supply so it can be challenging to find affordable housing here.
Research Current Market Trends
There's no one size fits all answer to this, but there are some great online resources you can use that will give you a good idea of what the market trends look like in your area and how they compare to other parts of the San Francisco Bay Area.
Doing analysis with current data allows you to make better decisions when negotiating price, looking at comparable homes listed for sale, and other factors to consider when buying a house.
In real estate transactions nearly everything comes down to price negotiations which means having information about previous offers made on similar properties could increase your chances of getting a better deal.
Being aware of the current market trends is also important because it will allow you to make more informed decisions when buying and selling your home. If house prices go up, then there might be high demand on houses that are listed; this could mean multiple offers or quick sales if listings price their homes competitively enough with what others are asking for similar properties.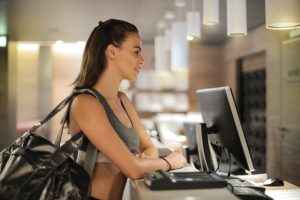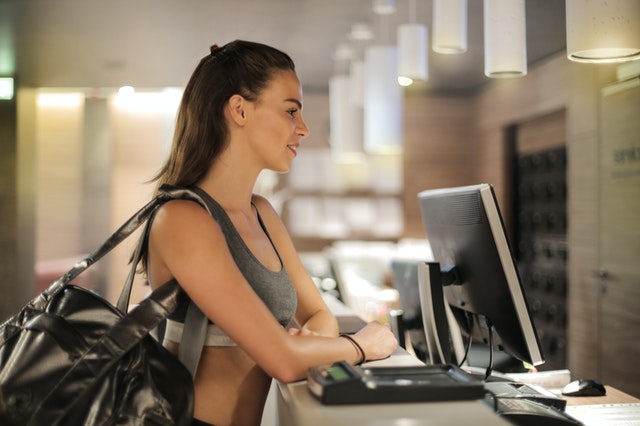 Spend On Pre-Sale Inspections
It is important to conduct a pre-sale inspection before purchasing the house because it will help you find any problems with the property.
Homebuyers may want to consider doing pre-sale inspections like septic system inspections before purchasing a new property so they know exactly what's going on at the house ahead of time instead of being surprised after closing day.
In addition, having an inspector check out your potential new abode can also make sure that there are no major issues lurking beneath the surface of this investment. This will be beneficial for you to:
Avoid any surprise costs or expensive repairs in the future.
Ensure you are buying a house that will last and is structurally sound.
Reduce the risk involved in buying a new home.
Get A Mortgage Pre-Approval
It is vital when looking at houses in San Francisco Bay Area to have a mortgage pre-approval from your bank or financial institution so they can look over all of your assets and debts along with income levels and credit score.
If everything looks good you should get an approval letter which means being able to search for homes without worrying about getting into a bidding war because someone else has been approved ahead of time.
The importance of having a home loan preapproval cannot be understated, because a pre-approval letter is a key that will allow you to shop for homes with confidence.
Hire A Real Estate Agent You Can Trust
People who are looking for a home to buy in San Francisco Bay Area can use an agent's help. If you work with the right real estate agent, they will be able to show you homes that suit your unique criteria and lifestyle needs.
When working with an experienced local buyer's agent, buyers get access to properties not available through other channels like MLS. This ensures no stone is left unturned when it comes time for house hunting.
We hope you've found this guide helpful as you search for your new home. If there are any questions we can answer, or if you want to see more about a specific area of the Bay Area and what it offers first-hand, please give us a call today. Our team is ready and waiting to help make your next house hunt in the SF Bay Area an enjoyable experience!
Are You Looking to Buy a Home in the SF Bay Area?
The top real estate agency in Northern California, Sexton Group Real Estate | Property Management in Berkeley, California is a boutique real estate company specializing in residential sales for properties throughout the San Francisco Bay Area. To better serve our clients we have three local offices, one in the heart of picturesque Berkeley, one near downtown Oakland and the third in the heart of historic Lafayette, California. The Sexton Group encompasses the essence of Berkeley's charm, Oakland's history and Lafayette's family-oriented vibe all with a relaxed, down-to-earth nature. We are an amazing group of real estate agents whose wealth of experience spans more than 25 years in the industry.  Looking to buy a home in Contra Costa or Alameda County? Contact us today for your free consultation!
Previous Article                    Home                    Next Article
---
---