November 19, 2021 | Sexton Real Estate Group
Your house hunting journey has been going on for a while now. You've seen some great places and some not-so-great places, but you're still feeling like something is missing. That's because there are more than just the four walls of your future home that need to be perfect: you also need the right neighborhood, the right schools, and many other features that make it feel like home. In this article, you'll explore five strategies to help you find your dream house!
House hunting is stressful. It takes time and energy that could be used elsewhere; it can also exhaust you. If you rush through it, your search might not always turn up the perfect home for your needs
Rushing house hunts often result in making bad decisions due to exhaustion or lack of money. If you know where and when to look, though, there's no reason why you couldn't make our house hunt an optimized experience!
List Your Criteria and Stick To It
When you start house hunting, it is common to pick a list of what "wants" and "needs" you have. You may want a nice kitchen or outdoor space for entertaining friends. You might need more than one bedroom in your house so that the kids can each have their own room when they come home from college on break.
You can cut down on the number of houses that do not fit what you are looking for by identifying common themes in house features and neighborhoods while keeping an open mind about other possible house options.
Listing these criteria as well as the details of what's important to you will help save time when filtering out house options. You can even create a chart or spreadsheet so it is easier for others who may be helping you with this process to read and understand your preferences and priorities.
Know The Factors That Are Important To You
Many house hunters find house hunting to be a long and arduous process. In order to make house hunting easier, it is important that you know the factors that are most important in your decision-making processes when looking for a house. This will help narrow down the search so you can more easily identify what's available on the market.
For example, if the price point is an issue for your family, then knowing this upfront will reduce any time spent looking at potential homes out of budget range or wasting away valuable weekends going from open house to open house with no success.
If having land surrounding your property isn't something that is important to you but being within walking distance of schools matters greatly then again saving yourself wasted time by focusing only on house hunting in your desired area.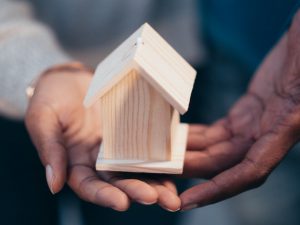 Virtual House Tours Are A Thing!
Virtual house tours can be a great resource for house hunters. They provide people with an interactive way to view homes without actually being there, and they save time because buyers no longer have to schedule house showings or wait around while the house is open.
Virtual home tours are beneficial for both sellers and buyers by allowing them more exposure online which creates additional opportunities for selling their property or finding that perfect new house. Here are some benefits virtual tour videos offer:
Allow potential buyers to preview properties at their convenience before scheduling in-person visits
Sellers typically receive higher offers when accompanied by video proof of condition especially if market values are increasing.
With images of each room, your house hunting is made easier because you have already seen what it looks like before going on an actual walk-through.
This makes negotiations much more fair and honest since both parties involved are on the same page about every aspect of the house – none hidden from view.
The last thing you want to worry about when house hunting is an unorganized house viewing. A virtual tour can help with that because it's simple and efficient!
You don't have to spend time getting ready or arranging transportation for your next showing, just sit back and relax while your real estate agent takes you on a visual journey through the property. It's supercharged house hunting at its finest!
Use Apps And Online House Hunting Tools
Utilize House Hunting Apps
There are several house hunting apps available to download for free, either through the Apple Store or Google Play Store. These house hunting tools will help you save time by allowing you to make your own searches and alerts without having to visit home websites every day.
Make Use Of Online Resources
Many real estate agencies now have their listings on sites like Zillow where there is a wide database of homes that may be worth looking into further before making an offer if they fit your criteria well enough!
Combing through free online resources such as Craigslist, Foreclosure Listings, and Short Sale Listings is another option for house-hunters in order to find the best deal.
Don't forget about MLS listings, real estate agents often provide access to taking over their listing inventory on a particular home so you don't miss out on it!
It's also worth checking with local banks or credit unions; sometimes they have foreclosed properties that aren't listed yet.
We've shared five ways you can supercharge your house hunting process, but we know there are many more. Whether you are looking for your first home or upgrading to a bigger house, these 5 strategies can help speed up the process.  If you need any advice on how to supercharge your search – give us a call!
Are You Looking to Buy a Home in the SF Bay Area?
The top real estate agency in Northern California, Sexton Group Real Estate | Property Management in Berkeley, California is a boutique real estate company specializing in residential sales for properties throughout the San Francisco Bay Area. To better serve our clients we have three local offices, one in the heart of picturesque Berkeley, one near downtown Oakland and the third in the heart of historic Lafayette, California. The Sexton Group encompasses the essence of Berkeley's charm, Oakland's history and Lafayette's family-oriented vibe all with a relaxed, down-to-earth nature. We are an amazing group of real estate agents whose wealth of experience spans more than 25 years in the industry.  Looking to buy a home in Contra Costa or Alameda County? Contact us today for your free consultation!
Previous Article                    Home                    Next Article
---
---