July 27, 2022 | Sexton Real Estate Group
Are you in the market for a new house? If so, it's important to know what to look for while touring potential homes. It can be easy to get caught up in the excitement of finding your dream home, but you don't want to make a mistake and buy a house that isn't right for you. When touring a house, there are some key things to look for that will help you determine if this is truly the right home for you.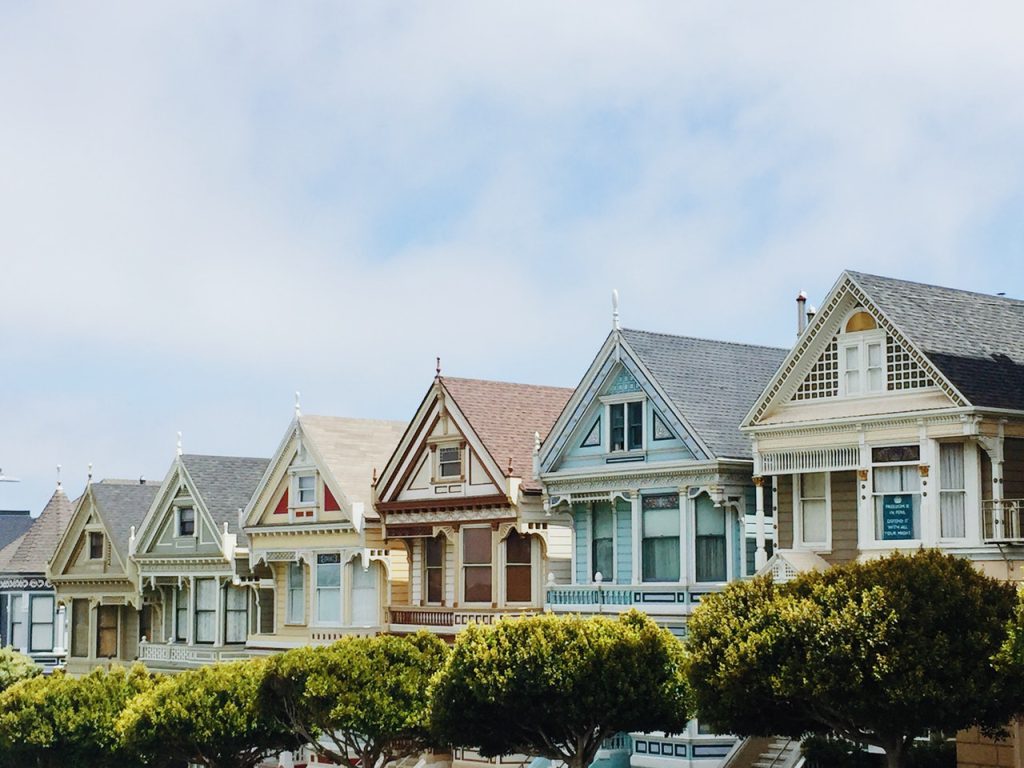 Here are 7 things to look for while touring a house:
1. Evident Damage
There will be certain damages that are visible to the human eye, albeit they might not always be striking. Cracks in the walls, floors, or ceilings that can be caused by a shoddy or weak (perhaps sinking) foundation are some typical items to watch for. Fixtures, windows, and other objects may also have cracks in them.
2. The roof
The price to fix a roof can be, well, through the roof. Be ready; it can be difficult to evaluate the roof of your potential new home. The American Society of Home Inspectors claims that there is no set procedure for conducting roof inspections. This portion of the inspection or the home tour may or may not be performed by the inspector. But experts in the field advise that you get in touch with the seller, the inspector, and your agent to confirm and settle on a procedure for inspecting the roof.
3. The little things
Take some time to sit in each room and simply observe while you are on your tour. perhaps even shut your eyes How about the smell or sound? Feeling bright or dark in the rooms? You seem at ease, don't you? You don't like certain walls, do you? Do you have any current changes you'd like to make? What is the estimated cost of these changes? Consider talking to your mortgage banker about a Renovation loan in addition to your mortgage if any immediate changes need to be made. If any immediate changes need to be made, it's vital to keep in mind the additional, immediate costs you may incur.
4. Issues and malfunctions
This can include anything from a faulty door handle to a broken window. If you spot any issues, make sure to ask the homeowner or real estate agent about them. This will give you an idea of how well the home has been maintained and whether or not any major repairs will need to be made shortly.
The following items should be checked:
the light switches

Check the pipes and flush the toilets.

Start the showers and sinks (note the water pressure and temperature)

Check under each sink.

activate the garbage disposal

start the dishwasher

Turn the microwave.

Start the stove and the oven (check each burner)

Start the dryer and washing machine.

Turn on and off the HVAC (listen for any odd sounds)
5. House Age
This doesn't matter if all you're interested in is brand-new construction. But if you're ready to look at every home in your price range that satisfies your fundamental needs, you might find residences from different eras.
The character of older homes might be appealing, but they may also require more maintenance and improvements. If you want to enjoy handling these tasks, be sure you have the time, the desire, and the resources.
When analyzing dwellings constructed by a different set of regulations, it would be beneficial to have a fundamental awareness of some of the more significant variances in building codes that have developed through time.
Your real estate agent might be aware of this or know where to go for the information. You may already be familiar with how homes were built in that era if you're searching for a specific vintage and style.
6. The neighborhood and its neighbors.
When viewing and evaluating a property, both the neighborhood and your immediate neighbors are important considerations. Be aware that the condition of their home and property should also be considered, in addition to whether you like the people or not. Exist any trees or buildings on their property that might endanger yours? What kind of condition is their house in? Do the neighbors or the neighborhood around you make any loud noises? In this area, returning at various times of day to fully evaluate how the neighborhood functions are recommended.
7. Mother Nature's Woes
When touring a home, be sure to take note of any damage that has been caused by the weather. This is especially important if you're looking at homes in an area that's prone to severe weather conditions. If the home has sustained any major damage, the repairs will likely be costly. Be aware of how close the house is to any potential natural threats. 
What comes after that?
Whether it takes one house tour or dozens, there's no doubt that finding "the one" is an exciting experience.
Before you jump into an offer, take time to review your wants and needs list. If you can, walk the area during different times of day to get a sense of traffic, lighting, and noise. If you have the opportunity, talk to your potential neighbors to introduce yourself and ask questions about the area.
Moreover, you should confirm that "the one" fits your spending limit. While the asking price may fall within your pre-approved range, there are other aspects of affordability to consider, such as homeowners association dues, homeowners insurance, taxes, and utilities.
Talk to your real estate agent when you're prepared to present an offer to find out if there are any competitors and what their offers might be like. You can get a sense of how competitive the market is in that area by asking about recent sales of similar houses. In addition to helping you make a competitive offer, your real estate agent can assist you with any questions.
---
Are You Looking to Invest in Real Estate in Northern California?
The top real estate agency in Northern California, Sexton Group Real Estate | Property Management in Berkeley, California is a boutique real estate company specializing in residential sales for properties throughout the San Francisco Bay Area. To better serve our clients we have three local offices, one in the heart of picturesque Berkeley, one near downtown Oakland and the third in the heart of historic Lafayette, California. The Sexton Group encompasses the essence of Berkeley's charm, Oakland's history and Lafayette's family-oriented vibe all with a relaxed, down-to-earth nature. We are an amazing group of real estate agents whose wealth of experience spans more than 25 years in the industry.  Looking to buy a home in Contra Costa or Alameda County? Contact us today for your free consultation! 
---
Previous Article                    Home                    Next Article
---
---