Why Is It So Hard To Buy A Home In California Post-Pandemic?
Houses are selling with breakneck speed across the country, forcing would-be purchasers to make hasty judgments on what is often their largest purchase. As per data from the state's major Realtors association, residences in California haven't sold faster in at least three decades. In March, the average time a home spent on the market in California was eight days, the shortest time period recorded by the California Association of Realtors since 1990. Homes often took more than 20 days to sell during the bubble years of 2003-2005. The average time on the market plummeted even lower in the years leading up to the pandemic, reaching a low of 14 days in 2017.
According to economists and real estate professionals, a number of factors coincided during the epidemic to produce a market that is running at an all-time high. Record-low mortgage rates, a large number of people looking for additional room, and a new surge of property speculators are among them. The fact that so much of the home-buying process has migrated online has sped things up even more. According to various experts, the vast discrepancy between supply and demand is at the heart of today's snap buying. The economic employment losses caused by the pandemic have generally escaped the high-income workers who are most inclined to buy homes, a group that is likewise saving more money and looking for bigger houses.
Simultaneously, structural shifts are imminent, allowing people to act more swiftly if they so desire. During the pandemic, video tours of homes — either filmed or done live — have become more prevalent, allowing consumers to buy a property without seeing it, according to some experts. Listing websites like Zillow and Redfin are now ubiquitous, allowing buyers to undertake research on properties the moment they hit the market and, in some circumstances, launch an offer online, as opposed to the bubble years of the early 2000s.
Prior to the pandemic, listing websites were reducing market time, letting buyers arrive at a showing much more prepared and ready to bid. These days, people are so quick to draw the trigger. Home buyers in a frenzy are shattering all kinds of records. According to a survey conducted by brokerage firm Redfin, 63 percent of people who bought a home in the United States made an offer without visiting the property last year, a new high since the poll began in 2015.
Low worldwide returns are piquing investor interest, according to new research from the Irvine consulting business, and money is streaming into single-family housing throughout the country from pension funds, private equity firms, and other institutional investors. The pattern began before the coronavirus, but the pandemic has prompted investors to shift money from retail and hotel developments to single-family dwellings, according to a recent analysis by the consultancy firm. If property tax records are mailed to a different address than the home being purchased, it is considered an investment purchase.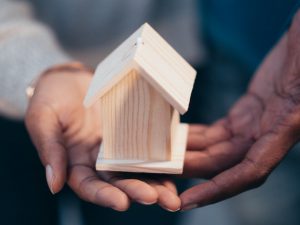 The pandemic has definitely brought in new guidelines for hunting and purchasing at home. Potential buyers are organizing in-person visits or even completing walkthroughs through Facetime and Zoom, rather than showing up unannounced to a crowded open house with finger-food platters for everyone to choose from. Oh, and the munchies are no longer present.
In addition to the pandemic developments, much of the country is seeing a fierce seller's market. All of this can make purchasing a home difficult, if not impossible.