February 21, 2022 | MagMedLife
So you're thinking about investing in California real estate? Great choice! This guide will provide you with everything you need to get started. From analyzing the market to finding the right property, we've got you covered. Let's get started!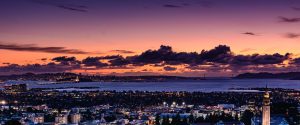 Take Into Account Your Current Financial Situation
Before you decide to purchase any property, you need to consider your current financial situation. If your monthly income is not enough to cover all the expenses, you should try to find another source of funding. You can borrow money from multiple sources or take other measures that will help you figure out if there is enough cash available for making other important purchases.
In case you have a high income, but you are currently living from paycheck to paycheck or you have other financial commitments that do not allow you to save enough money, it is better for you to consider finding another profession. If your life goal includes investing in real estate properties, but at the current moment there is no cash available for doing this, postpone buying real estate until your situation changes.
You can also purchase one property now and wait with making additional investments until the time when your financial situation changes. You should set personal goals and follow them regardless of whether they are related to getting an ultimate return on investment (ROI) or purchasing only one property now and saving money for additional purchases later.
Do Extensive Research
Perhaps the most important factor in investing in California real estate is doing your research before you buy.
If you want to get the best return on your investment, it is essential that you do extensive research. Without this, any great deal you stumble across may not be all it seems. Many investors make mistakes by buying without enough information or simply relying on someone else's advice. It's true that there are many people who will tell you about an excellent bargain they know of; but even if they did find a good deal, how can you be sure their opinion of its potential hasn't changed since then?
Compile All Of The Necessary Documentation
Having all these documents will make it easier to finish the buying process as well as protect your interests as an investor. In addition, all this information can prove helpful if you ever decide to sell or refinance your property down line. This ultimate checklist for investing in California real estate will help you save time and money by making sure that you don't miss any important information.
Consider Where To Invest
You also need to consider what parts of California might suit your needs and lifestyle better than others. For example, some parts tend to attract a lot of retirees because the climate is so good, whereas in other parts there are many young people because it's a hotspot for business.
It might be that an area with a wide variety of homes and prices would suit you best or perhaps one with plenty going on in terms of work and entertainment; but whatever your preferences, make sure you consider them when seeking out your ultimate investment.
It may also prove beneficial to invest in California real estate together with like-minded investors who can help you achieve common goals such as attracting tenants and maintaining rental property (you may even get referrals from other investors). You will probably find that some of these partners will share your preference for certain areas over others too, which could be useful if they know something about
Hire A Real Estate Agent
This is a question that many would ask. The truth of the matter is, you can never be too careful and there are so many pitfalls out there waiting for you. And when it comes to buying property in California, these dangers extend beyond those related to matters such as laws and regulations.
A real estate firm is important for investing in California real estate because they can help narrow down your search to select the best property, provide financing advice and negotiate or purchase the home on your behalf.
Decide On Which Type Of Investment You Will Take
The reason is that it will determine the ultimate goal of your real estate investments as well as help you to become a successful investor.
For first-time investors who are looking at purchasing a house or condo, flipping homes may be a great fit for them. Flipping homes means buying a home below market value with the plan to sell them for a profit within 3-6 months once they're fixed up properly.
To do this successfully, one would need knowledge about home renovation and then hopefully have skills that can allow them to fix up their own properties – however, if you don't have any skills, you could hire professionals but this will eat into your profits.
For those looking for a more long-term investment, buying a home or a multi-family property and renting it out would be the ultimate goal. This helps to generate monthly income as you'll receive rental fees from tenants living in your properties.
Another ultimate goal of investing is building wealth over time by taking on larger projects that tend to have higher returns such as commercial real estate. Commercial real estate can include office buildings, shopping centers, and producing raw land.
If you're thinking about investing in California real estate, make sure to give us a call. We can help you navigate the confusing process and ensure that you make a smart investment. With our years of experience in the industry, we'll make sure that you find the perfect property for your needs and budget. Don't wait any longer; pick up the phone and call us today!
Are You Looking to Invest in Real Estate in Northern California?
The top real estate agency in Northern California, Sexton Group Real Estate | Property Management in Berkeley, California is a boutique real estate company specializing in residential sales for properties throughout the San Francisco Bay Area. To better serve our clients we have three local offices, one in the heart of picturesque Berkeley, one near downtown Oakland and the third in the heart of historic Lafayette, California. The Sexton Group encompasses the essence of Berkeley's charm, Oakland's history and Lafayette's family-oriented vibe all with a relaxed, down-to-earth nature. We are an amazing group of real estate agents whose wealth of experience spans more than 25 years in the industry.  Looking to buy a home in Contra Costa or Alameda County? Contact us today for your free consultation!
Previous Article                    Home                    Next Article
---
---