February 18, 2022 | MagMedLife
Are you interested in investing in California real estate? If so, you're definitely not alone – the market for California property is hotter than ever right now. But before you jump in and start laying out your investment plan, there are a few things you need to know. In this article, we'll walk you through all the basics of investing in California real estate. By the time you finish reading, you'll be ready to take the plunge!
What Is California Real Estate Investing?
California real estate investing is buying property, either for investment or to live in. This can include investing in commercial properties, residential homes, or raw land. California is considered one of the best states for investing because of its diverse economy, which includes everything from movie studios to technology companies to agriculture. California real estate investing means taking on additional risks associated with the state's vulnerabilities to earthquakes and fires, as well as political factors such as continued high unemployment rates and budget cuts.
What Makes Investing In California Real Estate Unique?
In investing, you typically have two options: the safe route or the risky route. The safe route is investing with money that you can afford to lose, while a risky option has a higher likelihood of losing all your capital. A lot of investing falls somewhere in the middle. Investing in California real estate is unique because it's considered a combination of both safe and risky investing–because its economy is diverse, the state offers greater investment opportunities but also more risk than most other areas.
How Should I Find Investment Properties?
There are many ways to find an investment property. Some investors will focus on investing in real estate that is new, while others prefer investing in more established properties that they can rehab and then rent out or sell for a profit. And still, others try to get the best of both worlds by investing in brand new construction projects while also investing in pre-existing properties.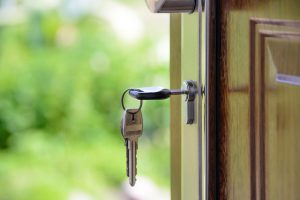 How Can I Make Sure I'm Prepared And Know What I'm Getting Into?
Investing in California real estate means taking on additional risks as well as reaping any potential rewards that come with it. If investing sounds like your idea of a good time, here are things to keep in mind before investing in California real estate:
Although they may seem appealing or legitimate, investing with unlicensed individuals or companies can come with significant risks for individual investors. Nearly half of California's investor victims say they lost money investing with an unlicensed individual or company despite having done their homework and investing through licensed channels
If You're Promised So Much Money!
If it sounds too good to be true, unfortunately, it probably is. The most common red flags include guaranteed high rates of return with minimal risk involved, the secrecy surrounding any investment opportunity as well as unrealistic promises of doubling your money overnight. Don't believe the hype!
The good news is that investing in California real estate can be a rewarding and profitable experience, but it requires some homework. Make sure you research the company or individual with whom you plan to invest and your state's licensing requirements before investing money.
If You Get Offered A "Deal That Can't Be Refused"
Legitimate investors will never pressure someone into making an immediate decision on investing with them. For example, licensed investment professionals often ask for 45-60 days between meeting them for the first time and investing money with them because of prospecting and due diligence requirements. Remember: No one has ever gotten rich overnight; if they claim otherwise, run! Also, always get a copy of any agreement you sign.
Why Do People Invest In California Real Estate?
Many people are investing in California real estate to turn it into a cash-flowing asset. This does not have to be an apartment building with twelve units that brings in $12,000/month––although that is great if you can find one! You can also invest in California real estate by investing in single-family homes or commercial properties. There are many types of income-producing California real estate so do not limit yourself based on only what you think you know about investing in this state.
What Are The Different Types Of Real Estate Investment In California?
Real estate investing in California can come in many different forms, but the best way to get your feet wet is by investing in single-family homes.
The 1st type of investing you can do is called wholesaling. This means that you find a house for sale and buy it from the owner. You then fix the house up and sell it to another buyer at a higher price, usually with an all-cash offer.
In this case, the amount of money you make on the deal is called your "profit."
The 2nd way to invest in real estate is through buying rental properties—also known as investing with "creative financing." For example, let's say there are two houses across the street from each other on the same street. House A is in foreclosure, and it's selling for $300,000. House B is not in foreclosure, but it needs work done to the electrical system (it costs about $10,000).
If you can get a loan to buy both houses, plus renovate them for between $90-$100k total (this number will include the purchase price plus renovations), then you'll be able to sell or rent out each house at its fair market value when everything is all said and done.
There are many ways to invest in California real estate with creative financing works. The easiest way to do so is by investing in fixer-uppers because they require much less money than investing in new construction. If you want to invest in California real estate that will make you money, investing in rental properties is your best choice.
The 3rd way to invest in California is through investing in apartment complexes. When investing in apartment complexes, they can be either single-family homes, duplexes, or even fourplexes. You basically buy as many as you can and rent them out as a group.
One thing to keep in mind when investing is all of the legal procedures associated with these types of investments. Although investing in single-family homes may sound easy on paper, it becomes much more complicated since there are several regulated parties involved, for example loan agents and realtors.
What Are The Risks Involved In Investing In California Real Estate?
Investing in California real estate is a great way to make money, but when investing it's important to be aware of the risks involved. There are many different kinds of risks associated with investing in California real estate, including the risk that you won't be able to find tenants or buyers for your property. Another risk is that the area where you bought your investment property will lose value in comparison to other areas.
Before investing in California real estate, there are certain things that you should do, including deciding on properties with good long-term prospects. You should also decide on areas that have stable home prices and rental rates. Even if the neighborhood doesn't bring high profits initially, it's important to consider whether or not investing in California real estate is a good idea for you on a long-term basis.
So, you're thinking about investing in California real estate? That's great! This is an exciting opportunity to get into the market and make some money. However, before you take the plunge, it's important to understand a few basics about what this investment entails. Here at our company, we've helped countless people invest in California real estate, and we want to help you do the same. Give us a call today- we would be happy to help you get started on your journey to becoming a successful California real estate investor!
Are You Looking to Invest in Real Estate in Northern California?
The top real estate agency in Northern California, Sexton Group Real Estate | Property Management in Berkeley, California is a boutique real estate company specializing in residential sales for properties throughout the San Francisco Bay Area. To better serve our clients we have three local offices, one in the heart of picturesque Berkeley, one near downtown Oakland and the third in the heart of historic Lafayette, California. The Sexton Group encompasses the essence of Berkeley's charm, Oakland's history and Lafayette's family-oriented vibe all with a relaxed, down-to-earth nature. We are an amazing group of real estate agents whose wealth of experience spans more than 25 years in the industry.  Looking to buy a home in Contra Costa or Alameda County? Contact us today for your free consultation!
Previous Article                    Home                    Next Article
---
---