December 28, 2022 | Sexton Real Estate Group
Home staging is an essential part of preparing to put your home on the market. As a homeowner, you may be familiar with some of the basics such as decluttering and cleaning, but there is so much more you can do to make sure that your home looks its best for potential buyers. Here's a comprehensive checklist for home staging in 2023.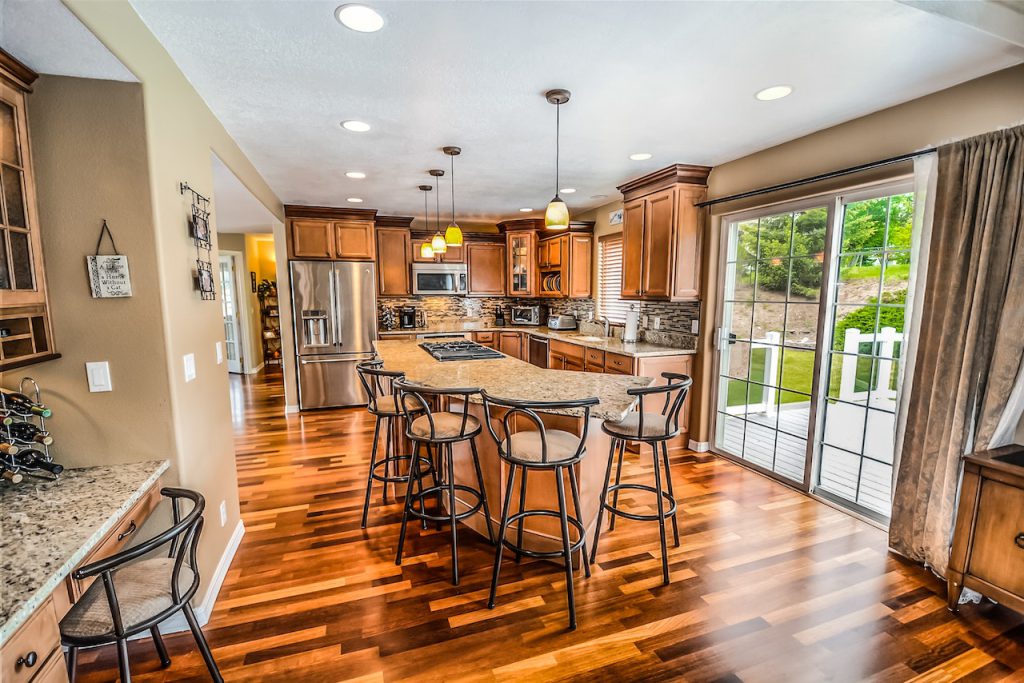 Decluttering And Cleaning 
This should go without saying, but it's worth repeating: declutter and clean your entire house (including closets, cupboards, and the garage) before you put it on the market. Buyers want to see that you have taken care of your home, so this is something that needs to be done before any other staging efforts begin. Not only that but decluttering clears up space and makes each room appear larger than it is—a definite plus in the eyes of potential buyers! 
Furniture Placement 
Arrange furniture in each room so that it's pleasing to the eye and allows people to move freely through the space. This will help create an inviting atmosphere and make buyers feel as if they can easily imagine themselves living there. If necessary, consider renting furniture pieces or artwork to fill out rooms that seem sparse or empty.
Lighting 
Good lighting can make all the difference in a room; it sets the mood and helps create a warm and inviting atmosphere. Consider investing in higher-end light fixtures if necessary—it may even increase your asking price! In addition, open up curtains during daylight hours to ensure there's plenty of natural light entering each room. It's also important to make sure all lights are working properly when potential buyers come through your house; nothing says "neglected" like broken light bulbs or flickering fluorescent tubes!     
Kitchen And Bathroom Upgrades
Giving the kitchen and bathroom a bit of a facelift can have an enormous impact on how buyers perceive your home. Consider painting cabinets, replacing countertops or fixtures, upgrading appliances, and/or adding in new tile or flooring. These small changes can make a big difference in the overall look and feel of the home.
Landscaping 
Having an attractive lawn is one of the first things potential buyers will notice when they come to check out your home. Taking the time to landscape your property can make a huge difference in how quickly it sells. Make sure you are mowing your lawn, trimming trees and shrubs, and weeding flower beds regularly. And why not add a few potted plants or some bright flowers near the front door so that buyers can immediately see that this house has been cared for? A little bit of effort in landscaping will go a long way!
Curb Appeal 
Let's make sure that your house stands out from the crowd! Curb appeal is your opportunity to present a picture-perfect image of your house to potential buyers. It doesn't take much to boost the entranceway and make it shine – a sparkling front door, external fixtures in working order, and some warm touches like plants or a welcome mat can create an inviting atmosphere that's hard to resist. So don't skimp on curb appeal – it'll be worth all the effort when you've made a stunning impression even before people have stepped inside.
Staging Services 
Finally, if you are feeling unsure about any of the home staging measures listed above or just don't have the time to do it all yourself, there are professional services available to help. These companies specialize in creating an optimal atmosphere in a home so that buyers immediately feel like they can picture themselves living there—and that's the goal of any successful home staging job. So if budget and time allow, bringing in an expert to help stage your home is a great way to increase its value and ensure it sells quickly.    
Home staging doesn't have to be expensive—you just need time, patience, and creativity! With proper planning, organization, and execution, you can turn your house into an attractive showpiece that will attract buyers from miles around. Take advantage of these tips for home staging success in 2023 and watch offers flood in! Good luck!
---
Are You Looking to Invest in Real Estate in Northern California?
The top real estate agency in Northern California, Sexton Group Real Estate | Property Management in Berkeley, California is a boutique real estate company specializing in residential sales for properties throughout the San Francisco Bay Area. To better serve our clients we have three local offices, one in the heart of picturesque Berkeley, one near downtown Oakland and the third in the heart of historic Lafayette, California. The Sexton Group encompasses the essence of Berkeley's charm, Oakland's history and Lafayette's family-oriented vibe all with a relaxed, down-to-earth nature. We are an amazing group of real estate agents whose wealth of experience spans more than 25 years in the industry.  Looking to buy a home in Contra Costa or Alameda County? Contact us today for your free consultation! 
---
Previous Article                    Home                    Next Article
---
---