September 9, 2022 | Sexton Real Estate Group
Open houses are a great way to see a property before making an offer, learn more about your future neighborhood, and meet the people who will be selling the home. Here's what you need to know before attending your first open house.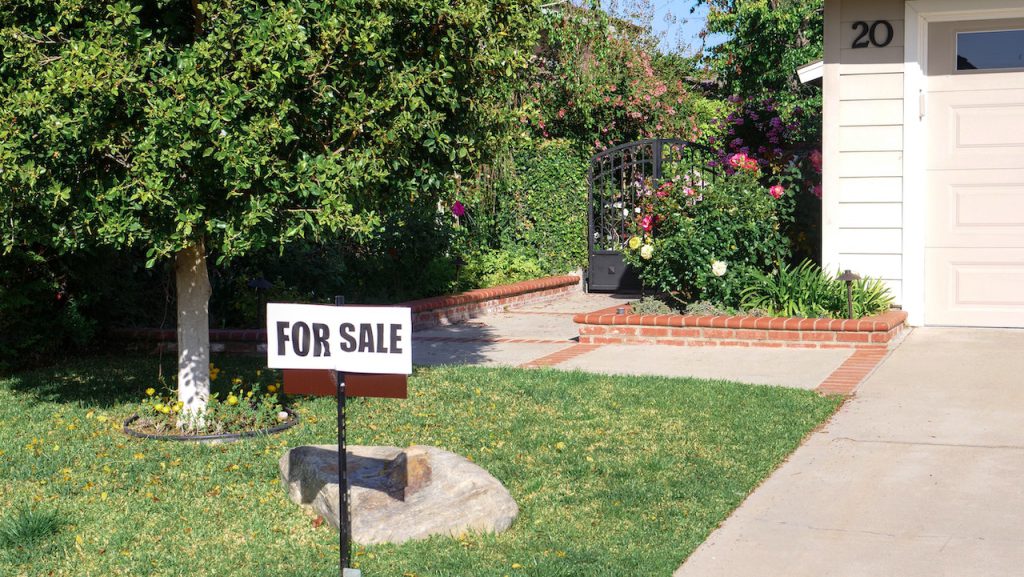 What Is An Open House?
An open house is when a real estate agent or broker hosts a viewing of a home for sale. Open houses are usually held on weekends since that's when most people have free time, but they can also be scheduled during the week.
The purpose of an open house is twofold: to give potential buyers the opportunity to see the property and get a feel for the neighborhood, and to generate interest in the home so that the sellers receive multiple offers.
How To Prepare For An Open House
If you're thinking about attending an open house, there are a few things you should do in advance:
Get pre-approved for a mortgage:

This will give you a better idea of how much home you can afford and make the offer process easier if you find a property you want to purchase.

Research the neighborhood:

Not all neighborhoods are created equal. It's important to research crime rates, schools, commute times, and other factors that are important to you before attending an open house.

Make a list of must-haves:

What features are you looking for in a home? Prioritize your list so that you can quickly eliminate properties that don't meet your needs.
What To Expect At An Open House
At an open house, you should feel free to ask the real estate agent questions about the property and the neighborhood. You should also take the opportunity to walk through the home and get a feel for the layout and flow. Pay attention to things like natural light, storage space, and potential problem areas.
Don't Be Afraid To Negotiate
If you're interested in making an offer on a property you saw at an open house, be prepared to negotiate. The asking price is almost always negotiable, so it's important to work with your real estate agent to come up with a fair offer.
Open House Do's and Don'ts
Open House Dos:
Do your research – learn about the neighborhood, the school district, and what amenities are nearby. This will help you determine if the home is a good fit for you and your family.

Do dress comfortably – you'll be doing a lot of walking and standing, so make sure you're wearing comfortable shoes and clothing.

Do ask questions – don't be afraid to ask the real estate agent or homeowners questions about the property. This is your chance to get to know more about the home and its features.

Do take your time – there's no rush, so take your time touring the home and checking out all its nooks and crannies.

Do bring a notepad – it can be helpful to jot down notes about the homes you tour, so you can remember your thoughts later on.
Open House Don'ts:
Don't be afraid of being assertive – if you want to see a certain part of the home, or have a question about something, speak up! The agent and homeowners are there to help you.

Don't forget your manners – remember to say please and thank you, and treat the property with respect. This is someone's home, after all.

Don't be afraid to negotiate – if you're interested in making an offer on the home, be prepared to negotiate on price, terms, and other factors.

Don't be afraid to walk away – if you're not feeling it, or the home isn't what you're looking for, don't hesitate to leave. There are plenty of other homes out there, and you don't want to settle for something that's not right for you.
Whether you're a first-time homebuyer or an experienced investor, open houses can be a great way to learn about the market and find your dream home. But before you go house hunting, it's important to know what to expect from open houses and how to make the most of them. Our team at [company] is here to help with everything from finding homes that are Open House-ready to getting the best deal on your new place. Give us a call today and let us help you take advantage of this exciting opportunity!
---
Are You Looking to Invest in Real Estate in Northern California?
The top real estate agency in Northern California, Sexton Group Real Estate | Property Management in Berkeley, California is a boutique real estate company specializing in residential sales for properties throughout the San Francisco Bay Area. To better serve our clients we have three local offices, one in the heart of picturesque Berkeley, one near downtown Oakland and the third in the heart of historic Lafayette, California. The Sexton Group encompasses the essence of Berkeley's charm, Oakland's history and Lafayette's family-oriented vibe all with a relaxed, down-to-earth nature. We are an amazing group of real estate agents whose wealth of experience spans more than 25 years in the industry.  Looking to buy a home in Contra Costa or Alameda County? Contact us today for your free consultation! 
---
Previous Article                    Home                    Next Article
---
---