Is It A Good Time To Buy A House In Sf Bay Area In 2021?
If you're thinking of buying a property in the Bay Area, now might be a good time. Dense metropolitan areas have momentarily become less popular due to social distancing; rents are fast falling; banks are becoming more hesitant about financing to potential buyers; and many individuals remain concerned about the future. All of these factors are outweighing historically low mortgage rates, limited inventory, and (until recently) brisk demand. Although the price drop is currently minor, it is likely to be substantial for most home purchasers, and it could become even more so if a number of events occur in the following 6-12 months.
Four ways to make a big deal in the Bay Area
Assess your requirements and set your objectives.  It's critical to write down your specific objectives before you begin the buying process. This should include things like the type of neighborhood you want to live in, your budget, and whether you need to be close to public transportation.
Locate a top-notch Bay Area real estate agent. Find an expert real estate agent who is well-versed in the Bay Area property market as your first port of call. They'll be able to walk you through the full purchase process and provide you advice on some of the area's most significant pricing trends. A Bay Area real estate agent can also provide you a detailed breakdown of your best financing alternatives, including any first-time or low-income buyer programs that you may be eligible for.
Make a deal for the best price. The Bay Area housing market appears to be shifting in favor of buyers, you may be able to get a better deal on your dream home. If you pace the market well, you'll have a better chance of obtaining a better deal.
Locate a Lender and Obtain Financing. You'll need to apply for a mortgage unless you want to pay cash for your home. Interest rates are one of the most important considerations for most Bay Area home purchasers when selecting a loan. You might save tens of thousands of dollars over the life of your loan by doing some upfront research and comparing choices to discover the best rates.
Buying on a property is more of an art than a science, but the basic concept is that you don't want to buy more house than you can afford or pay much more than market value.
Most buyers should set a budget well before they begin looking for a home, and then adhere to it no matter how much they fall in love with a house.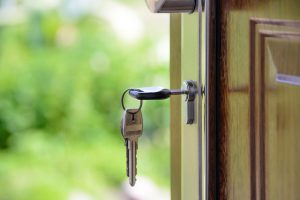 Keep in mind that if you bid too high for a home, the appraisal will almost certainly be low, requiring you to contribute additional money to the transaction. If you're unsure where to begin with your budget, use Bankrate's home affordability and mortgage payment calculators to estimate your monthly spending and determine what your budget should be.
Consider a starter home if you can't find a lifelong home in your price range. If all else fails, keep in mind that waiting can pay off. The hot housing market will almost surely calm down, and inventory will gradually build over time, so simply waiting for a while may result in more favorable market conditions–and fewer bidders.