December 28, 2022 | Sexton Real Estate Group
Home staging is quickly becoming a go-to strategy for homeowners looking to maximize the value of their homes when they put them on the market. But if you're thinking about staging your home, you probably have one question on your mind: How much does home staging typically cost? Let's take a look at what factors determine the total cost of home staging, so you can make an informed decision about whether or not it's right for you.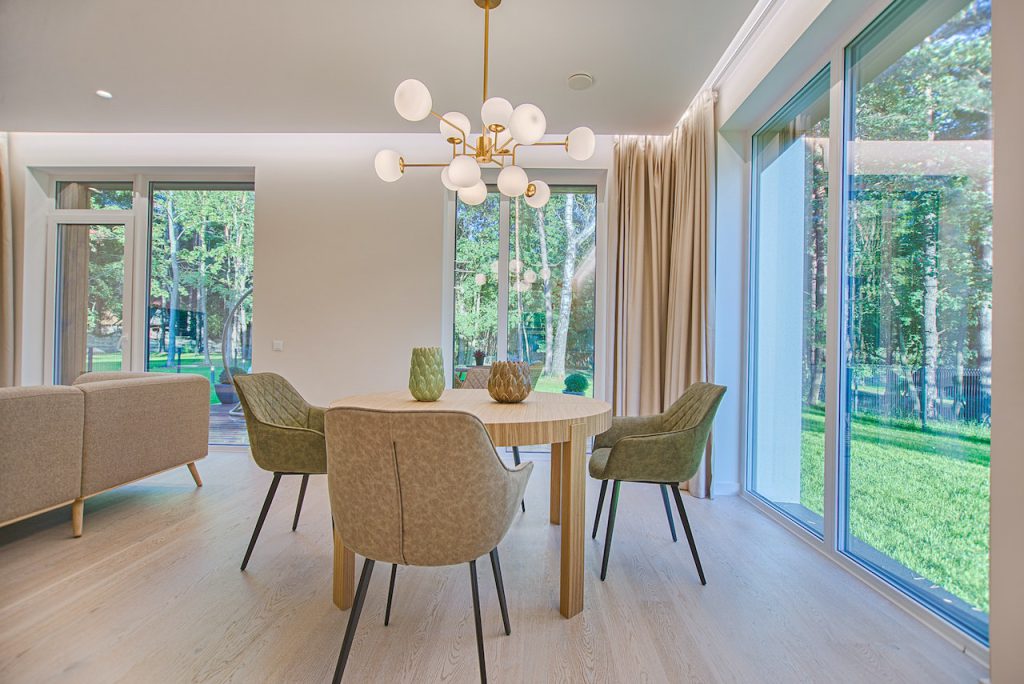 The Cost Of Furniture & Accessories 
The most obvious factor that determines the cost of home staging is the furniture and accessories you choose to include in your design. If you already have some pieces that will work in the space, such as area rugs or artwork, then the costs will be minimal. However, if you need to purchase new items like couches or beds, then obviously those costs will add up quickly. It's important to keep in mind that not all furniture needs to be brand new—you can often find gently used pieces at consignment stores or thrift shops for a fraction of the price. 
Labor Costs 
Labor costs can play a big part in the cost of home staging. When considering a stager's fees, make sure to factor in that they usually bill hourly, so if the project requires more work than initially thought, these costs won't come as a surprise. It's also worth remembering that if more manpower is required, any additional help you need to bring on board (like movers) can bump up these costs. So it pays to carefully consider how much time your project could take before running the final figure.
Professional Fees & Other Costs 
In addition to labor and materials, professional stagers will also charge a fee for their services—which generally includes consulting fees and any other overhead costs associated with running their business. And finally, depending on where you live and what type of services are offered in your area, there may be additional fees such as delivery charges or taxes that need to be factored into the total cost of home staging.
DIY VS Professional Staging 
The cost of home staging will ultimately depend on whether you decide to go the DIY route, hire a professional stager, or a combination of both. If you're confident in your abilities and have the time to put together a design plan for your space, then opting for a more hands-on approach could save you a lot of money in the long run. On the other hand, if you'd prefer to leave the work to someone else, then a professional stager might be the better choice for your situation. 
Overall Cost Of Home Staging 
The overall cost of home staging will vary greatly depending on the size and complexity of your project, as well as how much furniture and accessories you need to purchase. As a rough estimate, most homeowners spend between $2,000-$4,000 for a professional stager's services and any furniture/accessories they need to buy. However, with a bit of ingenuity and effort, you can often minimize the costs associated with staging your home. So do your research, compare prices, and make sure to factor in all of the different costs to get an accurate estimate of what you'll be spending on staging your home.  
When it comes down to it, there's no one-size-fits-all answer when it comes to how much home staging typically costs—the total cost depends on several different factors like what kind of furniture and accessories are used and how long it takes for everything to be set up. Ultimately, by considering all these factors when budgeting for your project, you should be able to get an idea of what kind of investment is required before starting with a professional stager.
---
Are You Looking to Invest in Real Estate in Northern California?
The top real estate agency in Northern California, Sexton Group Real Estate | Property Management in Berkeley, California is a boutique real estate company specializing in residential sales for properties throughout the San Francisco Bay Area. To better serve our clients we have three local offices, one in the heart of picturesque Berkeley, one near downtown Oakland and the third in the heart of historic Lafayette, California. The Sexton Group encompasses the essence of Berkeley's charm, Oakland's history and Lafayette's family-oriented vibe all with a relaxed, down-to-earth nature. We are an amazing group of real estate agents whose wealth of experience spans more than 25 years in the industry.  Looking to buy a home in Contra Costa or Alameda County? Contact us today for your free consultation! 
---
Previous Article                    Home                    Next Article
---
---