December 28, 2022 | Sexton Real Estate Group
When it comes to selling your home, first impressions matter. If prospective buyers aren't attracted by the initial look of your home, they're unlikely to want to explore further and put in a bid. To maximize your chances of making a sale, you need to stage your home! Staging helps make spaces more inviting; creating an environment where potential buyers can envision their lives unfolding in. In this blog post, we will go over five reasons why staging is essential when selling your home – so read on and learn more about the power of staging!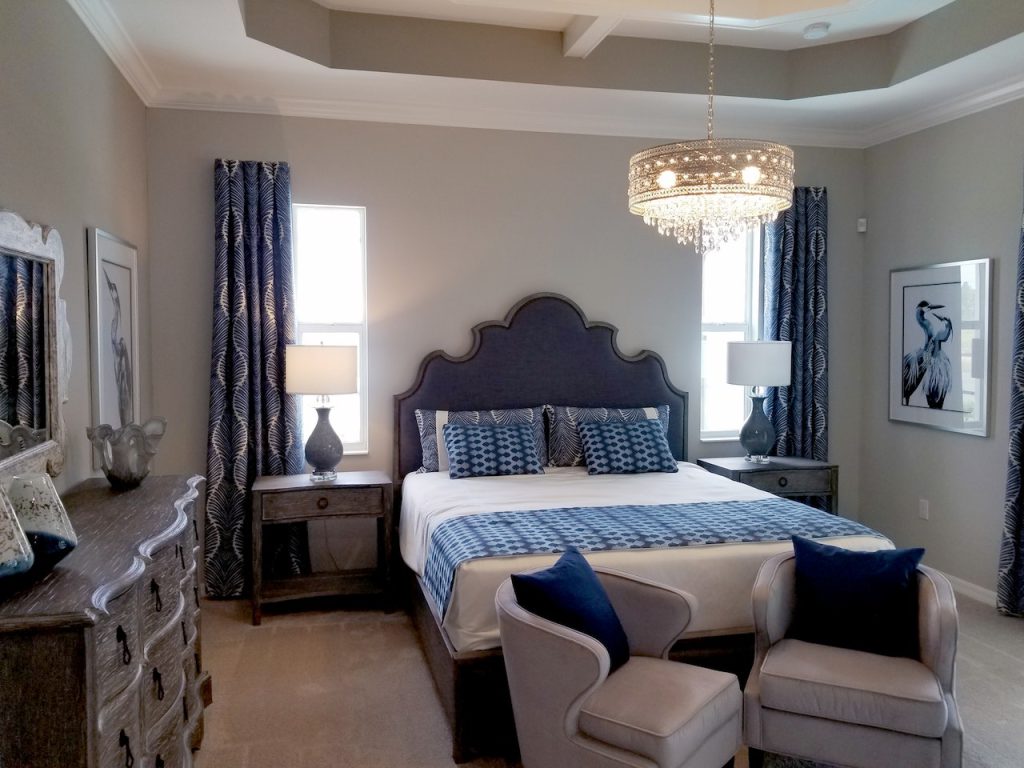 Reason #1: Showcase Its Best Features 
Your goal when staging your home is to showcase its best features and create an inviting atmosphere that potential buyers can picture themselves living in. This means depersonalizing your space as much as possible and rearranging furniture to highlight key areas of the home and create the illusion of more space. You should also ensure that all of your spaces are clean and well-maintained since this will give potential buyers a sense of how they can use the space without having to do any major renovations or repairs. 
Reason #2: Increase Its Value 
Staging your home can help increase its value significantly. A recent survey found that staged homes tend to sell for 6-20% more than non-staged homes, which is a huge return on investment for something like staging! Even if you don't have the extra money in the budget for full-on staging services, there are still plenty of ways to spruce up your home without breaking the bank—like painting walls, decluttering surfaces, adding plants, or just rearranging furniture. 
Reason #3: Attract More Buyers 
A good staging job can make all the difference when it comes to attracting buyers. Because buyers form their opinion about a property within seconds of entering it, having staged rooms lets them immediately envision themselves living in that space without having to do much work themselves. This helps them feel more comfortable with making an offer on a property they're interested in without feeling overwhelmed by potential repairs or renovations they may have to make down the line if they purchase it.
Reason #4: Create An Impressive Online Listing 
Not only does staging a home create an impressive live in-person viewing experience, it also creates an amazing online listing that can make a huge impact on potential buyers. Having eye-catching photos online will help draw more attention to the listing and increase its chances of success. After all, if someone sees the beautifully staged pictures and is sufficiently interested, they'll be more likely to make the effort to schedule an in-person viewing or even submit an offer! So if you want to maximize your home sale chances, don't skimp out on staging – it does make a difference in creating an impressive online listing.
Reason #5: Make Showings Easier 
Showing your home can be a stressful and time-consuming endeavor, but there are some things you can do to make the process easier. Staging is an incredibly important step in both presenting and selling your home, as it allows buyers to easily imagine themselves living in the space. Taking care of any repairs or maintenance before buyers come to tour the property can also save a lot of time during showings, as buyers won't be asking about small details – they can just view it for what it is. By keeping these tips in mind you'll be able to make every show as effortless and successful as possible.
Staging your home is essential if you want to get top dollar for your property when you list it on the market. Not only does it allow potential buyers to envision themselves living in your space, but it also increases its value significantly and allows you to attract more buyers who are interested in purchasing what you're selling. So take some time to stage your home before listing it—you won't regret it!
---
Are You Looking to Invest in Real Estate in Northern California?
The top real estate agency in Northern California, Sexton Group Real Estate | Property Management in Berkeley, California is a boutique real estate company specializing in residential sales for properties throughout the San Francisco Bay Area. To better serve our clients we have three local offices, one in the heart of picturesque Berkeley, one near downtown Oakland and the third in the heart of historic Lafayette, California. The Sexton Group encompasses the essence of Berkeley's charm, Oakland's history and Lafayette's family-oriented vibe all with a relaxed, down-to-earth nature. We are an amazing group of real estate agents whose wealth of experience spans more than 25 years in the industry.  Looking to buy a home in Contra Costa or Alameda County? Contact us today for your free consultation! 
---
Previous Article                    Home                    Next Article
---
---