1510 Walnut Street, Berkeley, California 94709
The shop, Holistic Hound, was started in Berkeley , California, by Heidi Hill in 2003 and is a fusion of her two lifelong passions: animals and holistic healthcare. Her mission was to enhance our animal companions' health and welfare through a holistic approach that focuses on nutrition, complementary therapies and education.
In 2014, the store began selling CBD supplements. For much of her final year, Heidi gave CBD to her beloved aging husky, Pearl, every day, which decreased her pain and allowed her to enjoy a higher quality of life. She set out to develop her own brand of exclusive and distinct items when Heidi, her customers, friends and associates saw drastic effects after using CBD supplements on their pets.
Heidi developed supplements with the ability to benefit more animals around the world, combining her established knowledge of animals and the pet industry with her found enthusiasm for the healing power of full spectrum hemp and medicinal mushrooms. To reflect her beliefs and philosophy, she partnered with an integrative veterinarian to develop these high-quality goods while also making a meaningful, practical commitment to the health and well-being of animals.
Holistic Hound is a member of the National Animal Supplement Council (NASC), a highly regarded group that works closely with federal and state authorities to ensure complementary animal health supplements are safe , reliable and of quality. To be eligible for their coveted Seal of Excellence, members must embrace and comply with their stringent quality management framework.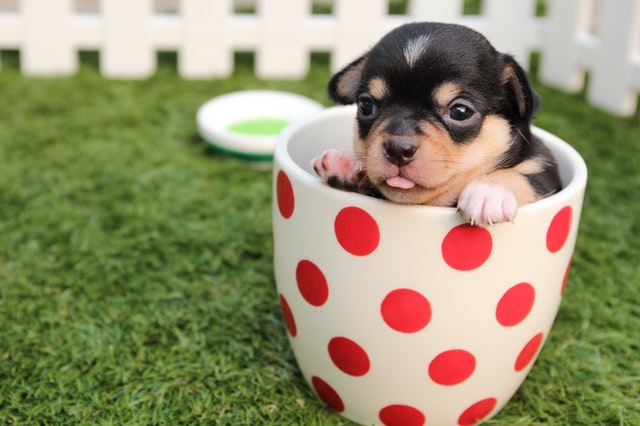 WHAT IS FULL SPECTRUM?
The word widely used for products containing the cannabidiol compound is CBD. CBD, however, is only one of the 100 + phytocannabinoids present in the cannabis plant that are beneficial. It is also possible to use the word "CBD" to describe an "isolate" product or one that contains only CBD.
A concept that is more representative of the hemp oil that we use in our goods is full spectrum. Our oil contains CBD, as well as all the other beneficial components found in the cannabis plant, which function synergistically together for what is known as "The Entourage Effect", including:
Cannabidiol (CBD)

Other minor and trace cannabinoids

30+ terpenes–Terpenes enhance the effects of cannabinoids

Flavonoids

Antioxidants

Fatty acids

Vitamins & minerals
The effects are normally seen within 15-30 minutes, peak within 1-2 hours, and last about 4-8 hours. CBD is considered "non-intoxicating."
Reported Benefits of Full Spectrum Hemp:
Helps maintain normal emotional balance and calmness

Supports immune system function

Supports a healthy inflammatory response

Helps maintain a healthy intestinal tract
WHAT IS CANNABIGEROL (CBG)?
Cannabigerol (CBG) is a relatively recently discovered non-intoxicating phytocannabinoid contained in young cannabis or cannabis plants that is known to be the chemical parent or 'stem cell' of CBD and THC. However, in both chemical composition and concentration within cannabis plants, it is entirely distinct from CBD. Along with cannabidiol ( CBD), cannabichromene (CBC), tetrahydrocannabinol ( THC) and cannabinol (CBN), CBG is considered one of the five big cannabinoids. Early research indicates CBG benefits from the following:
Promotes a sense of relaxation and mental alertness without drowsiness

Supports digestive and urinary health

Enhances brain function

Promotes the body's innate resistance to pathogens

Immune support

Calming

Helps maintain joint mobility

Supports cellular health
WHY MEDICINAL MUSHROOMS?
A full spectrum mix of five approved organic beneficial mushrooms are used in our bites: Shiitake, Reishi, Mesima, Poria and Turkey Tail. Mushrooms have been used in many cultures for thousands of years. They are cultivated in the United States at a certified organic farm and laboratory, and are non-hallucinogenic and non-toxic.
Originally used in Eastern medicine, over the past few decades, many mushroom varieties have been intensively researched for their beneficial properties. In fact, all edible mushrooms tend to have beneficial properties although they need to be properly prepared to release their maximum benefits.
These advantages of mushrooms seem to occur primarily because of the presence in their cell walls of polysaccharides (complex sugar molecules) called beta glucans. In mushrooms, algae , bacteria, fungi , and yeast, beta glucans are present. Early human clinical trials of beta glucans have reported that they have an immune stimulating effect and are safe for consumption, of minimal to no side effects.