October 25, 2022 | Sexton Real Estate Group
Mortgage rates have been on a roller coaster ride in recent years. In 2018, they hit their lowest point in decades, but then began to rise again in 2019. So what can we expect from mortgage rates in 2023? Here are five predictions based on the current economic conditions and market trends: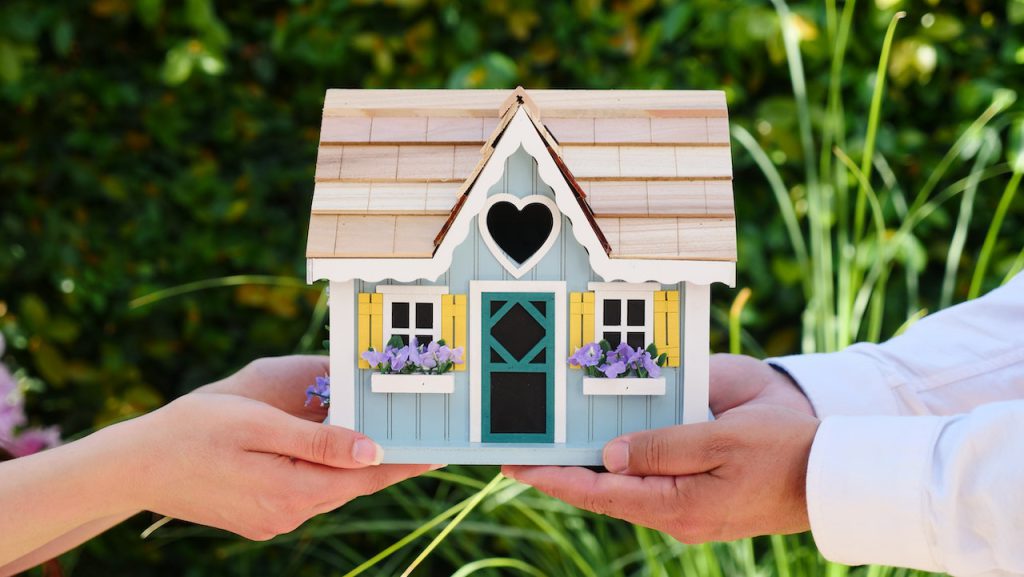 1. Rates Will Remain Low Overall
Despite small increases in recent years, mortgage rates are still at historically low levels. This is due to a variety of factors, including low inflation and the Federal Reserve's bond-buying program. As a result, we can expect rates to remain low overall in 2023.
2. There Will Be More Rate Fluctuations
While rates will remain low on average, we can expect to see more fluctuations throughout the year. This is due to the ongoing uncertainty surrounding the economy and interest rates. As a result, borrowers should be prepared for both higher and lower rates at different points during the year.
3. The 30-Year Mortgage Will Remain Popular
The 30-year fixed-rate mortgage is the most popular type of home loan, and we don't expect that to change in 2023. This loan offers predictability and stability, which is what borrowers are looking for in today's market.
4. Adjustable-Rate Mortgages Will Become More Attractive
Adjustable-rate mortgages (ARMs) offer lower rates than fixed-rate loans, making them more attractive to borrowers in 2023. However, it's important to remember that ARMs can be risky because the interest rate can change over time. As a result, borrowers should only consider an ARM if they are comfortable with the potential for higher payments in the future.
5. Refinancing Will Remain Popular
With rates remaining low, we expect to see a lot of borrowers refinancing their mortgages in 2023. This is a great way to save money on your monthly payments and/or shorten the term of your loan. If you're thinking about refinancing, be sure to compare rates and terms from multiple lenders before you make a decision.
If you're thinking about buying a home or refinancing your mortgage in 2023, these predictions can help you plan ahead. Just remember to stay flexible and shop around for the best deal possible.
What Are The Tips To Get A Better Mortgage Rate In 2023?
1. Check Your Credit Score And Report
Your credit score is one of the most important factors that lenders look at when determining your mortgage rate. If your score is low, you may not qualify for the best rates. So before you start shopping for a home loan, check your credit score and report to see where you stand. You can get a free copy of your credit report from each of the three major credit bureaus once every 12 months.
2. Shop Around
Don't just accept the first mortgage rate you're offered. Instead, shop around and compare rates from multiple lenders. Keep in mind that the interest rate is only one factor to consider when choosing a lender. You should also compare fees, customer service, and other factors before making a decision.
3. Get Pre-Approved
If you're serious about buying a home, get pre-approved for a mortgage before you start shopping. This will give you a better idea of how much house you can afford and make the home-buying process easier.
4. Consider A Shorter Loan Term
If you're looking to save money on your mortgage, consider a shorter loan term. While you'll have higher monthly payments, you'll also pay less interest over the life of the loan.
5. Make A Large Down Payment
Making a large down payment can also help you get a lower interest rate. Lenders tend to offer better rates to borrowers who have more skin in the game.
6. Lock In Your Rate
If you're worried about rising interest rates, you can always lock in your rate. This means that your interest rate will be fixed for the life of the loan, no matter what happens to rates in the future.
7. Ask About Discounts
Some lenders offer discounts on mortgage rates to certain groups of people, such as first-time homebuyers or military members. So if you belong to any special groups, be sure to ask about any available discounts.
8. Compare Arm Rates Carefully
If you're considering an adjustable-rate mortgage, make sure you compare rates carefully. These loans can be risky because the interest rate can change over time, which could lead to higher payments down the road.
9. Have A Healthy Debt-To-Income Ratio
Your debt-to-income ratio is another important factor that lenders look at when determining your mortgage rate. This ratio is a measure of your monthly debt payments compared to your monthly income. A higher ratio indicates that you're carrying more debt, which can make you a riskier borrower and lead to a higher interest rate.
10. Pay Down Other Debt
If you have other forms of debt, such as credit card debt, paying it down can help you get a lower interest rate on your mortgage. This is because it shows lenders that you're managing your debt responsibly and makes you a less risky borrower.
If you're looking for the best mortgage rate in 2023, these tips can help. Just remember to shop around and compare rates from multiple lenders before you make a decision.
---
Are You Looking to Invest in Real Estate in Northern California?
The top real estate agency in Northern California, Sexton Group Real Estate | Property Management in Berkeley, California is a boutique real estate company specializing in residential sales for properties throughout the San Francisco Bay Area. To better serve our clients we have three local offices, one in the heart of picturesque Berkeley, one near downtown Oakland and the third in the heart of historic Lafayette, California. The Sexton Group encompasses the essence of Berkeley's charm, Oakland's history and Lafayette's family-oriented vibe all with a relaxed, down-to-earth nature. We are an amazing group of real estate agents whose wealth of experience spans more than 25 years in the industry.  Looking to buy a home in Contra Costa or Alameda County? Contact us today for your free consultation! 
---
Previous Article                    Home                    Next Article
---
---