September 4, 2023 | Sexton Real Estate Group
What's The Best Property Leasing For Piedmont, California?
---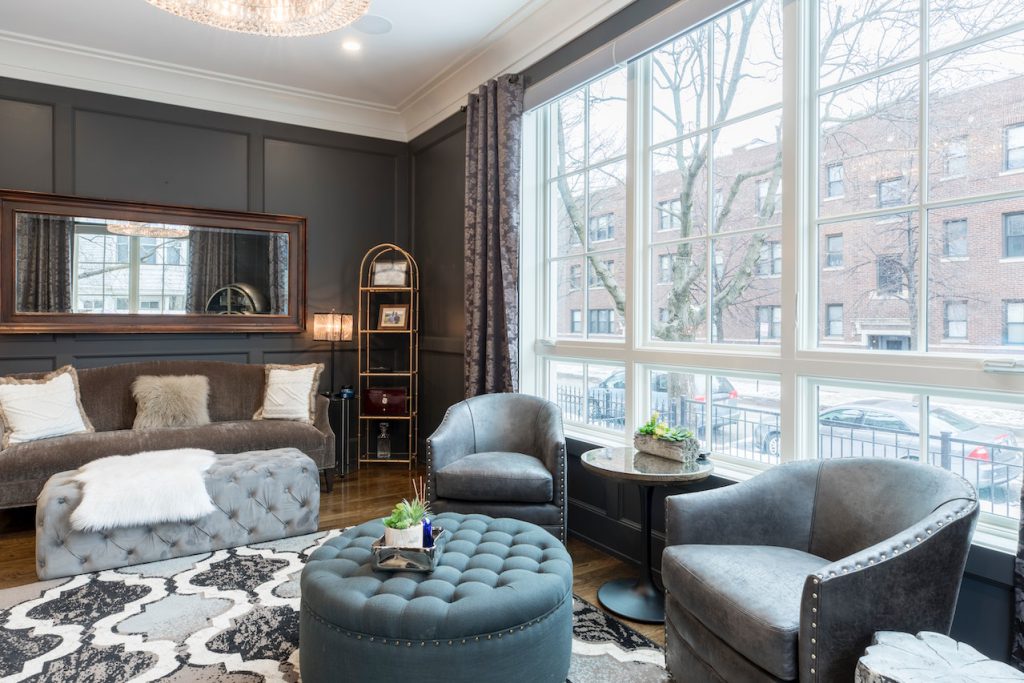 About Piedmont, California And The Top 3 Key Factors To Consider When Choosing A Property Leasing Services
Piedmont, California is a small, affluent city located in Alameda County, in the San Francisco Bay Area. It's known for its picturesque residential neighborhoods, tree-lined streets, and a strong sense of community. The city is surrounded by the city of Oakland and offers a relatively quiet and suburban atmosphere while still being close to the cultural and economic amenities of the larger Bay Area.
When it comes to choosing property leasing services in Piedmont or any other location, there are several key factors to consider to ensure you make an informed decision. Here are the top three factors to keep in mind:
Experience And Reputation:

Look for property leasing services that have a proven track record of success in the Piedmont area. A company with years of experience will likely have a better understanding of the local real estate market, rental trends, and legal regulations. Research the company's reputation by reading online reviews, seeking recommendations from local residents, and checking if they are affiliated with reputable real estate associations.

Knowledge Of Local Market:

The property leasing service should have a deep understanding of the local market conditions in Piedmont. This includes knowledge of rental rates, vacancy rates, neighborhood dynamics, and property values. An experienced service will be able to accurately price your property, suggest improvements to increase its rental value, and advise you on market trends that could impact your investment.

Range Of Services:

Different property leasing services offer varying levels of support. Some services might only help you find tenants, while others offer more comprehensive services such as property marketing, tenant screening, lease preparation, rent collection, and maintenance coordination. Consider your own level of involvement and expertise in property management and choose a service that aligns with your needs and preferences.
In addition to these key factors, you should also consider the fee structure, communication style, and technological tools used by the property leasing service. It's important to have clear communication and a good working relationship with the service provider, as they will be representing your interests as a property owner.
Before making a decision, it's wise to research multiple property leasing services, compare their offerings, and potentially even interview representatives from the companies to get a better sense of how they operate and whether they're a good fit for your property management needs in Piedmont, California.
---
Why Visit Piedmont? Top 3 Sights To See For Piedmont, California
Experience the charm of Piedmont, California! Uncover its captivating attractions in this guide to the top 3 must-see sights that make Piedmont a unique and enticing destination.
1. Enjoy A Peaceful Retreat At Piedmont Park
Piedmont Park is a hidden gem nestled in the heart of Piedmont, California. This serene oasis offers visitors a chance to escape the hustle and bustle of city life and immerse themselves in nature. As you stroll through the park's well-maintained trails, you'll be greeted by breathtaking views of the San Francisco Bay.
The park's lush greenery provides the perfect backdrop for picnics, leisurely walks, or simply finding a quiet spot to relax and unwind. It's an ideal place to spend quality time with loved ones or enjoy some solitude while taking in the natural beauty that surrounds you.
Piedmont Park also offers various recreational activities for visitors of all ages. Whether you're interested in playing tennis on one of their well-maintained courts or engaging in a friendly game of soccer on their expansive fields, there's something for everyone. The park features a playground area where children can run around and have fun.
View this post on Instagram
View this post on Instagram
While cemeteries might not typically be considered tourist attractions, the Mountain View Cemetery in Oakland, located near Piedmont, is worth a visit due to its historical significance and stunning views. It's a serene and picturesque location with elaborate tombstones, mausoleums, and beautiful landscaping. Some notable figures, including prominent Californians, are buried here.
View this post on Instagram
View this post on Instagram
Steeped in history and charm, the Piedmont Community Hall is a must-visit destination for anyone seeking to experience the rich cultural heritage of Piedmont. This historic venue has been a gathering place for the community since its establishment in [insert year].
The hall hosts a wide range of events throughout the year, ranging from art exhibitions to live performances. Attending one of these events provides an opportunity to connect with local artists and performers while immersing yourself in the vibrant arts scene of Piedmont.
In addition to public events, the Piedmont Community Hall is also available for private gatherings such as weddings, parties, and conferences. Its elegant architecture and beautiful surroundings make it an ideal setting for creating unforgettable memories.
Whether you're exploring Piedmont Park's tranquil beauty, browsing through the Mountain View Cemetery's scenery, or attending an event at the historic Piedmont Community Hall, there's no shortage of sights to see in this charming California town. Each location offers a unique experience that captures the essence of Piedmont's rich culture and natural beauty. So why wait? Start planning your visit today and prepare to be captivated by all that Piedmont has to offer!
View this post on Instagram
View this post on Instagram
---
Top 3 Strategies To Maximize Leasing Income For Property Owners In Piedmont, California
Unlock the potential of your property investments in Piedmont, California, with our expert guide to the top three strategies for maximizing leasing income. Discover actionable insights tailored to Piedmont's unique real estate landscape and propel your rental earnings to new heights.
1. Competitive Pricing: Attracting Tenants While Maximizing Income
Setting the right rental rates is crucial for property owners in Piedmont, California to both attract tenants and maximize their leasing income. By understanding market trends and competition in the Bay Area, property owners can ensure their pricing is competitive and appealing to potential renters.
To determine competitive pricing, it's important to research similar properties in the area. Look at rental listings for comparable homes or apartments and take note of their features, amenities, and rental prices. Consider factors such as location, size, condition, and any unique selling points that may differentiate your property.
While it may be tempting to set higher rental rates to maximize income, it's essential to strike a balance that attracts tenants while still generating a profitable return. Setting rates too high could deter potential renters and result in longer vacancy periods. On the other hand, setting rates too low might attract tenants quickly but could leave money on the table.
By carefully analyzing the market and finding a sweet spot between attracting tenants and maximizing income, property owners in Piedmont can ensure they are getting the most out of their leasing ventures.
2. Property Maintenance: Retaining Value And Attracting Renters
Regularly maintaining properties is another key strategy for maximizing leasing income in Piedmont. Well-maintained properties not only retain their value but also appeal to potential renters who are looking for comfortable living spaces.
Property owners should prioritize routine maintenance tasks such as landscaping upkeep, regular inspections of major systems (electrical, plumbing), and addressing any necessary repairs promptly. Neglecting maintenance can lead to deteriorating conditions that may require more expensive fixes down the line.
Investing in upgrades or renovations can increase a property's desirability among prospective tenants. Simple improvements like fresh paint or updated fixtures can go a long way in enhancing the overall appeal of a property. By keeping properties well-maintained and up to date, property owners can maximize their leasing income by attracting quality tenants who are willing to pay a premium for well-cared-for homes.
3. Marketing Techniques: Showcasing Properties Effectively
In today's digital age, effective marketing techniques play a crucial role in maximizing leasing income for property owners in Piedmont. Utilizing online platforms, professional photography, and virtual tours can significantly enhance the visibility and appeal of rental properties.
Online platforms such as real estate websites and social media channels provide an extensive reach to potential renters. Property owners should create compelling listings that highlight the unique features and selling points of their properties. Engaging descriptions accompanied by high-quality photographs can capture the attention of prospective tenants browsing through numerous listings.
Investing in professional photography is worth considering as it can make a significant difference in attracting potential renters. High-resolution images that showcase the property's best features create a positive first impression and increase interest among viewers.
Virtual tours have become increasingly popular and effective in showcasing properties remotely. They allow potential renters to virtually walk through the property from the comfort of their own homes. This technology provides an immersive experience that helps renters visualize themselves living in the space, leading to higher conversion rates.
By leveraging these marketing techniques effectively, property owners in Piedmont can ensure their rental properties stand out from the competition, attract more qualified leads, and ultimately maximize their leasing income.
---
Best Property Leasing Services For Piedmont, California – Sexton Group Real Estate | Property Management
Sexton Group Real Estate | Property Management Is The Property Leasing Services Team You Can Trust
Welcome to the Sexton Group Real Estate | Property Management, Northern California's premier property management company! Our boutique real estate company specializes in residential sales for San Francisco Bay Area properties. With three local offices strategically located in Berkeley, Oakland, and Lafayette, we are perfectly positioned to serve our clients in these vibrant communities.
What sets us apart from other property management companies is our deep understanding of the unique charm and character of each area we serve. In Berkeley, we embody the essence of the city's eclectic and artistic culture. In Oakland, we honor the city's rich history and diverse community. And in Lafayette, we embrace the family-oriented vibe and community-centric atmosphere.
At the Sexton Group, we pride ourselves on our team of amazing real estate agents. With over 25 years of combined experience in the industry, we have the expertise to help you buy or sell your dream home in Contra Costa or Alameda County. And with a relaxed, down-to-earth approach, we make the process enjoyable and stress-free.
Don't settle for less when it comes to your property management needs. Contact the Sexton Group today for your free consultation and experience the difference that comes with working with the best property management company in Northern California.
---
Guiding Clients Through The Property Leasing Process With Sexton Group Real Estate
At Sexton Group Real Estate, we pride ourselves on providing expert guidance to our clients throughout the property leasing process. Our experienced team of real estate agents understands the unique dynamics of the Piedmont, California market and is committed to helping you find the best property leasing options available.
Expert Guidance
Having a knowledgeable partner by your side is crucial. Our team at Sexton Group Real Estate consists of seasoned professionals who have extensive experience in the local market. We stay up-to-date with the latest trends and developments in Piedmont, allowing us to provide you with valuable insights and advice.
Whether you are a first-time landlord or an experienced investor, our real estate agents will guide you through every step of the leasing process. From determining rental prices that align with market conditions to marketing your property effectively, we ensure that you make informed decisions that maximize your return on investment.
Tenant Screening Assistance
Finding reliable tenants is essential for a smooth leasing experience. At Sexton Group Real Estate, we understand this importance and offer comprehensive tenant screening assistance. Our team conducts thorough background checks on potential tenants, including credit history verification, employment verification, and reference checks.
By conducting these screenings diligently, we help minimize risks associated with problematic tenants such as late payments or property damage. We strive to find tenants who not only meet your financial requirements but also respect your property and adhere to lease agreements. With our expertise in tenant screening, you can have peace of mind knowing that your investment is in safe hands.
Streamlined Documentation
Navigating through paperwork can be overwhelming for both landlords and tenants. That's why at Sexton Group Real Estate, we take care of all necessary documentation efficiently and effectively. Our experienced staff ensures that all lease agreements comply with legal requirements while protecting your interests as a landlord.
From drafting lease agreements to handling security deposits and move-in inspections, we handle the administrative tasks with precision and attention to detail. Our goal is to streamline the leasing process, making it as hassle-free as possible for both parties involved. By entrusting us with the documentation, you can focus on other aspects of property management while we take care of the paperwork.
Smooth Home Buying Process With Additional Services By Sexton Group Real Estate
Extensive Listings
Looking for your dream home in Piedmont, California? Look no further than Sexton Group Real Estate. We pride ourselves on providing our clients with an extensive range of listings that are tailored to their specific needs and preferences. Whether you're looking for a cozy bungalow or a spacious family home, we have the perfect property waiting for you.
Our team of experienced agents works tirelessly to curate a diverse selection of homes in Piedmont and the surrounding areas. We understand that every buyer has unique requirements, and we go above and beyond to ensure that our listings cater to a variety of tastes and budgets. With Sexton Group Real Estate, you can rest assured that you'll have access to some of the best properties available in the area.
Negotiation Support
The home buying process can be daunting, especially. That's where Sexton Group Real Estate steps in to provide expert negotiation support. Our skilled negotiators have years of experience in the industry and know exactly how to secure favorable terms for our buyers.
When you choose us as your real estate partner, we'll work closely with you to understand your budget and priorities. Armed with this information, our agents will negotiate on your behalf, ensuring that you get the best possible deal on your dream home. From price negotiations to contingencies and repairs, we handle all aspects of the negotiation process so that you can focus on finding your perfect match.
Closing Coordination
Closing on a property is often seen as the final hurdle in the home-buying journey. At Sexton Group Real Estate, we recognize the importance of a seamless closing process, which is why we offer comprehensive closing coordination services. Our team will guide you through each step, ensuring that all necessary paperwork is completed accurately and efficiently.
From scheduling inspections and appraisals to coordinating with lenders and title companies, we take care of all the details to make your closing experience as smooth as possible. Our goal is to alleviate any stress or confusion that may arise during this crucial phase, allowing you to transition into your new home with ease.
In addition to our extensive listings, negotiation support, and closing coordination services, Sexton Group Real Estate offers a boutique experience combined with cutting-edge technology. We believe in providing personalized service to each of our clients while harnessing the power of innovative tools and platforms to streamline the home-buying process.
Conclusion: The Benefits Of Choosing Sexton Group Real Estate For Property Leasing In Piedmont, California
Choosing Sexton Group Real Estate for property leasing in Piedmont, California comes with a multitude of benefits. With their expertise and personalized approach, they can guide you through the leasing process smoothly and ensure that you make the most out of your investment.
One of the key advantages of working with Sexton Group Real Estate is their deep understanding of Piedmont and its attractions. As mentioned in our previous section on "Why Visit Piedmont? Top 3 Sights To See For Piedmont, California," their local knowledge allows them to provide valuable insights on the area's top sights and help you find properties that align with your preferences.
Another benefit lies in their top strategies to maximize leasing income for property owners. We discussed this in our section on "Top 3 Strategies To Maximize Leasing Income For Property Owners In Piedmont, California." By leveraging their experience and market insights, Sexton Group Real Estate can help you optimize your rental income and ensure that your property remains profitable.
Moreover, Sexton Group Real Estate excels. Their expertise shines through as they navigate you through every step involved, from finding suitable tenants to handling legal documentation. You can trust them to provide expert guidance and support throughout the entire leasing journey.
Sexton Group Real Estate offers additional services beyond property leasing. As we highlighted in our section on "Smooth Home Buying Process with Additional Services by Sexton Group Real Estate," they go above and beyond to assist buyers looking to invest or settle down in Piedmont. Their comprehensive approach ensures a smooth home buying experience tailored to your specific needs.
In conclusion, choosing Sexton Group Real Estate for property leasing in Piedmont, California brings numerous advantages. Their local knowledge, effective strategies for maximizing income, expert guidance throughout the leasing process, and additional services for home buyers make them a reliable and valuable partner in your real estate endeavors.
Ready to experience the benefits of working with Sexton Group Real Estate? Contact them today and take the first step towards finding your ideal property or maximizing your leasing income.
FAQs
1. How Can Sexton Group Real Estate Help Me Find Tenants For My Property In Piedmont?
Sexton Group Real Estate has an extensive network and marketing resources to attract potential tenants. They will actively promote your property, screen applicants, and handle all necessary paperwork to ensure a smooth leasing process.
2. Can I Trust Sexton Group Real Estate's Market Insights For Maximizing My Leasing Income?
Absolutely! Sexton Group Real Estate has years of experience in the Piedmont real estate market. Their expertise allows them to provide accurate market analysis, helping you set competitive rental rates and optimize your income potential.
3. What Sets Sexton Group Real Estate Apart From Other Real Estate Agencies In Piedmont?
Sexton Group Real Estate stands out due to their personalized approach, local knowledge, and comprehensive range of services. They prioritize client satisfaction by tailoring their strategies to meet individual needs, ensuring a seamless experience throughout the entire leasing process.
4. Do I Need To Be Present During Property Showings Arranged By Sexton Group Real Estate?
No, you do not need to be present during property showings. Sexton Group Real Estate will coordinate with potential tenants directly and arrange convenient viewing times that work for both parties.
5. Can I Rely On Sexton Group Real Estate For Assistance Beyond Property Leasing?
Certainly! Apart from their expertise in property leasing, Sexton Group Real Estate offers additional services such as home-buying assistance. Whether you are looking to invest or settle down in Piedmont, they can guide you through the entire process with ease.
---
Map To Our Location From Piedmont, California
---
Are You Looking To Invest In Real Estate in Northern California?
The top Property Management Company in Northern California, Sexton Group Real Estate | Property Management in Berkeley, California is a boutique real estate company specializing in residential sales for properties throughout the San Francisco Bay Area. To better serve our clients we have three local offices, one in the heart of picturesque Berkeley, one near downtown Alameda and the third in the heart of historic Lafayette, California. The Sexton Group encompasses the essence of Berkeley's charm, Alameda's history and Lafayette's family-oriented vibe all with a relaxed, down-to-earth nature. We are an amazing group of real estate agents whose wealth of experience spans more than 25 years in the industry.  Looking to buy a home in Contra Costa or Alameda County? Contact us today for your free consultation!
---
---