What Is The Smartest Way To Buy A House?
It can be daunting to get ready to purchase your first house. Credit scores, down payments, and mortgages are all in your mind. Buying your first home can be one of the most exciting — and stressful — moments of your life. But armed with the right information, you can shop for a house, apply for a mortgage, and conclude a trust deal.
First is to understand why one has to buy a house. Buying a house is an significant decision not to be taken lightly. You might end up regretting your decision when you don't know why you want to buy a house. 
Set your personal and financial objectives. Purchasers should consider things such as when they want to move around, what they want in a house such as amenities, the ideal place and how long it takes them to save money.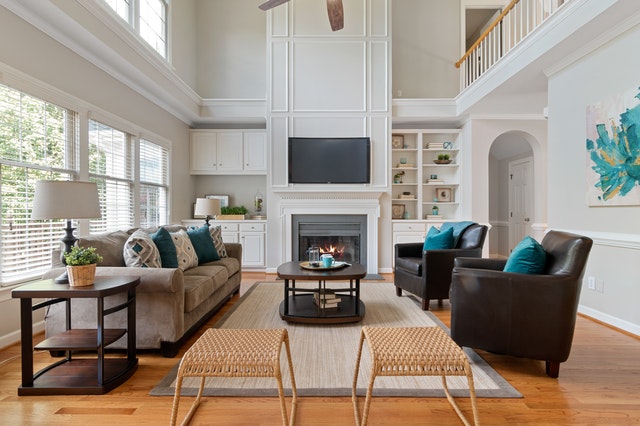 Checking your credit score will help you evaluate your financing options; lenders use it among other factors to set your loan prices and see if you can repay your mortgage. The better your credit history, the better your chances of securing financing at the best terms and rates.
Setting a realistic budget will help you know what you can afford and what your full costs are. The purchase price is not the whole picture. Carefully factor in other expenses in order to determine what you can afford.
You must put down at least 20% to prevent private mortgage insurance or PMI. Some lenders offer PMI-free mortgages with lower down payments, but expect the interest rate to be higher. You are able to buy less money faster into your new home, thus reducing your costs further.
Find the down payment requirements for the loan you want, so that you know exactly what you need. If a friend, family member, or employer has offered a down payment gift, start a conversation at an early stage to see just how much they plan to pay.
Getting pre-approved for a mortgage is helpful when you make a house offer, and it gives you a firmer grip on how much you can afford. Shop around with at least three mortgage lenders or brokers to increase your chances of getting a low interest rate.
You will save time and money with an experienced real estate agent by helping you locate your dream home and negotiate on your behalf with the seller. Please contact a number of real estate agents and ask them to meet them for a conversation about your needs before choosing one.
It can not be a replacement for visiting homes in person and learning about the community and its facilities to simply view list images. Let your property agent know what certain homes you want to see, or look for yourself online. The real estate agent can create your profile in the local Multiple Listing Service and set up automatic searches for homes that meet your criteria.
The seller will increase the chances of making the enticing bid by taking you a step closer to those coveted house keys. Your agent will assist you in assembling a full offer package, including your offer price, your letter of pre-approval, evidence of down-payment funds, and terms or contingencies, until you find 'the one' in the market. The seller may be able to make your offer stand out with a personal letter.
A home inspection gives you an overview of the mechanical and structural problems of the property.
The home inspection helps you decide how the closing process can be conducted. If you are dependent upon the contract, you may have to ask the seller for repairs or want to withdraw from the offer.
You may find major or minor problems in your home inspection report. Significant issues will usually have to be resolved before a lender finalizes the loan, while minor problems mostly wait for you to take the house.
Obtaining the final loan approval means that you have to keep your loans and finances in line during your subscription. In general, the financing process will take 21 to 30 days. Delays most often occur if buyers either fail to react quickly to disclosures or do not provide the precise documents needed by the lender.
A Final walk-through is a chance to see the property until it is yours. This is your last opportunity to look at home, ask questions and resolve any problems before your responsibility falls to the house.
Once all the contingencies have been met, you are happy with the final step and the Closing Officer has given the green light to close. A "clear to close" status of the loan will be provided by your lender.