What Is The Difference Between Contingent And Pending In Real Estate?
When searching the market for a new home, you'll run across properties in several states of activity. What do you do when "contingent" or "pending" is labelled as the home you're interested in? What, in real estate, does contingent mean? In real estate, what does pending mean? Knowing the differences between contingent and pending can help you identify properties that you may still be able to buy and, if you are interested, how to move forward.
What is contingent?
If a property is marked as contingent, the vendor has accepted an offer. Contingent deals are also active listings and, if requested conditions are not met, they are liable to fall out of the contract. Contingent deals will advance to a pending state if all goes well.
What is pending?
Where a property is marked as pending, the seller has accepted an offer and all contingencies have been resolved or waived satisfactorily. Pending sales are no longer considered active listings. In the pending state, a home will remain until all legal work has been processed.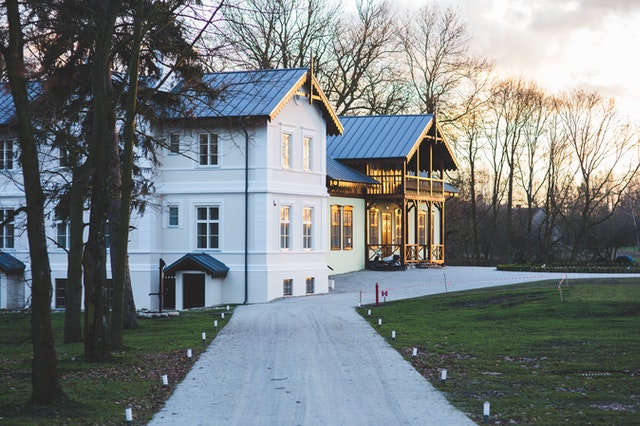 Common contingencies
A number of factors may be based on real estate contingencies. Some of the more common contingencies when buying a house include:
Financial Contingency: If a buyer can not get the home loan or mortgage they anticipated, the seller will opt out.
Appraisal Contingency: If an appraisal reveals that the house is worth less than the offer, the buyer can ask for or opt out of a lower price.
Inspection Contingency: The buyer may seek repairs, compensation, or opt out if a home inspection indicates issues.
Title Contingency: The purchaser can opt out if a title report reveals a conflicting ownership status.
Active - First Right: If additional offers made on the contingent house can not be matched by the buyer, the seller can opt out.
Active - Kick Out: The seller will opt out if the buyer cannot sell their current home in time to pay.
Common Pending Types
There are a few different kinds of pending sales in real estate. The more common types include:
Pending - Taking Backups
The seller accepted an offer at their house, but in the final stages something hit a snag; maybe there was a problem with the offer being contingent. Now, the seller is taking contingency deals in case their bid falls through.
Pending - Short Sale
The agreed bid is a short sale and must be approved by additional lenders or banks outside of the buyer or seller 's control, which can take a long period of time to process.
Pending - More Than 4 Months
The approved offer has been pending for more than four months. In updating the listing status, this may be due to snagged agreements, delayed construction, longer-than-usual processing time, or simply agent oversight.
How often do contingent offers fall through?
Although it is difficult to track how many contingent or pending offers fall through each year, studies show that about 4 percent of total home sales fail. That means that the vast majority of sales close, but for many different reasons, deals can fall apart.
Can you make an offer on a contingent or pending home?
It is important to remember that at any stage of the process, you can make an offer on a home, and this is why it is essential to have the most up-to - date information and a real estate agent who knows how to handle complex deals. If you've fallen in love with a home that is dependent or pending, you can get in contact with a Redfin real estate agent right away to discuss your options for making a bid.
Ways to win
Make it a practice to see any home you're interested in as soon as possible to avoid putting in offers on homes that are contingent or pending. 
Have your agent speak with the listing agent.
Find out the current state of the contracted offer — what inspections have taken place? How do the buyer and seller feel about the deal? Will the new contract entertain contingency offers?
Consider making an offer without contingencies.
Although this can be quite risky, waiving contingencies or making an offer without contingencies is attractive to sellers and, depending on the contract they have entered, may allow them to pressure their current buyer to also drop their contingencies or leave the negotiations altogether.
Write a personal letter.
It does not hurt to write a personal plea to the current homeowners if there is a contingent house or pending house that you simply can't miss out on. Regardless of the posted status or what the listing agent says, it's not always possible to know the dynamics of a home sale. If the homeowners are unpleasant with the negotiations, sending a compelling offer with an equally compelling letter may give you a leg up on the current buyers, as well as any future bidders.