July 1, 2022 | Sexton Real Estate Group
The Bay Area is one of the most expensive housing markets in the United States. In recent years, property values have skyrocketed, and many people are worried that a housing bubble may be forming. So what do experts say about the Bay Area housing bubble in 2022? Are sky-high home prices here to stay, or will they eventually come crashing down? Read on to find out!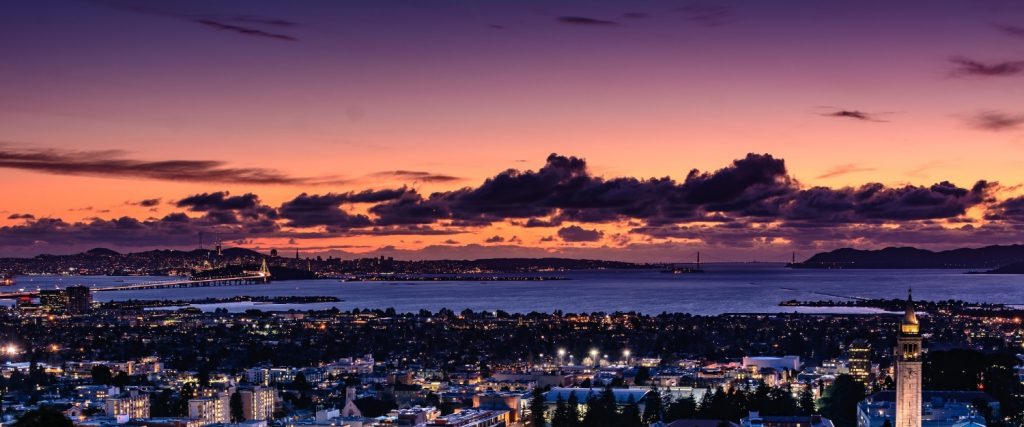 What Is A Housing Bubble?
A housing bubble is when housing prices increase rapidly and then drop suddenly. This can cause people to lose a lot of money and can ruin the economy.
The Bay Area has experienced housing bubbles before. In the early 2000s, housing prices in the Bay Area rose rapidly. Then, in 2006, prices began to drop and many people lost a lot of money. Now, there are concerns that there could be another housing bubble in the Bay Area. Experts are divided on whether or not this will happen.
Some experts say that there are already signs of a housing bubble. They point to the large number of people moving to the Bay Area and the limited amount of housing available. They say that these factors are causing housing prices to increase rapidly. Other experts say that there is not yet a housing bubble. They point to the fact that mortgage rates are still low and many people can afford to buy a home.
What Are The Experts Saying About The Bay Area Housing Bubble In 2022?
The experts are saying that the Bay Area housing bubble will burst in 2022. They say that the combination of high housing prices, low-interest rates, and relaxed lending standards is not sustainable and that a correction is inevitable. They also warn that this could have serious repercussions for the economy as a whole.
Experts Are Waiting For High Mortgage Interest Rates To Throw Cold Water On The Fire
For those of you who don't know, the Bay Area housing market is ridiculously expensive. The median home price in San Francisco is now over $1.3 million, and in many other parts of the Bay, it's not much better. So, it's no surprise that people are wondering if we're in a housing bubble that's about to burst.
The good news is that most experts seem to think that we're not in a housing bubble, at least not yet. The bad news is that they all seem to agree that we could be heading for one soon.
One of the biggest factors that could cause a housing bubble is an increase in interest rates. Right now, mortgage interest rates are still at historic lows, which has helped to keep prices high. But if rates start to rise, that could have a major impact on housing prices.
The Demand Remains High
There are still more people moving to the Bay Area than there are homes available. The job market continues to be strong in the Bay Area, which means that more people are moving there for work.
In addition, the cost of living in other parts of the country is becoming less affordable, making the Bay Area look like a relative bargain. Investors are also driving up prices by buying properties and flipping them or renting them out at high prices. All of this demand is putting pressure on prices and causing them to rise faster than incomes.
Some experts believe that the housing bubble will eventually burst because it's not sustainable for prices to continue rising at such an unsustainable pace.
Most Homes Are Still Selling Above The Asking Price
When housing prices in the Bay Area are rising faster than incomes, it creates housing affordability problems and can lead to a housing bubble. When housing bubbles pop, it can cause a recession.
Over-bidding is when people offer more money for a home than what the seller is asking. This happens when there are more buyers than homes available. It also happens when people expect housing prices to keep going up, so they offer more money to buy a home before prices get too high.
Offering more money than what the seller is asking can help you win a bidding war and get the home you want. But it can also cause housing prices to go up even higher, which makes homes less affordable for everyone.
Consumers Are Now Halting And Re-evaluating Their Search For Homes As Interest Rates Become Higher
Interest rates have risen in the Bay Area, and this has caused some housing market analysts to believe that a housing bubble may be forming. This is because when interest rates rise, it becomes more expensive for people to buy homes. As a result, some people may decide to wait to purchase a home until interest rates go back down. Additionally, if housing prices continue to increase at the current rate, it could price some buyers out of the market altogether.
Overall, the rise in interest rates has led some experts to believe that a housing bubble may be forming in the Bay Area. However, it is still unclear whether or not this will actually happen. Only time will tell for sure.
It can be difficult to make such a large purchase without knowing what the future holds, but it's important to remember that no one knows for sure what will happen. The housing market is always changing, and even experts can only make predictions based on past trends.
Despite concerns over the Bay Area housing bubble, experts agree that the market is still hot. Most homes are selling above the asking price and demand remains high. However, consumers are starting to halt their home searches as interest rates continue to creep up. If you're in the market for a new home or thinking of selling your current one, it's important to act fast. Interest rates may continue to rise, so don't wait until they reach an all-time high before making a move. Give us a call today!
---
Are You Looking to Invest in Real Estate in Northern California?
The top real estate agency in Northern California, Sexton Group Real Estate | Property Management in Berkeley, California is a boutique real estate company specializing in residential sales for properties throughout the San Francisco Bay Area. To better serve our clients we have three local offices, one in the heart of picturesque Berkeley, one near downtown Oakland and the third in the heart of historic Lafayette, California. The Sexton Group encompasses the essence of Berkeley's charm, Oakland's history and Lafayette's family-oriented vibe all with a relaxed, down-to-earth nature. We are an amazing group of real estate agents whose wealth of experience spans more than 25 years in the industry.  Looking to buy a home in Contra Costa or Alameda County? Contact us today for your free consultation! 
---
Previous Article                    Home                    Next Article
---
---