What Are The 5 Most Important Things To Think About When Buying A Home?
Buying a home is one of the most important decisions you'll ever make in your life. So it's worth taking some time to consider all of your options before jumping into anything. We've compiled our list of the 5 most important things to think about when buying a home, which we hope will help you get started on this process with some direction and clarity.
5 Most Important Things To Think About When Buying A Home
1. Location & Size - Where do you want to live? Do you plan on commuting a lot or are you looking for something closer to work? How many bedrooms will be needed by the future inhabitants of this space. Will there be any need for additional storage closets or laundry rooms? The first thing to consider when buying a home is where you want to live. Do you need something in the city or would it be better for your commute if it were closer to work? Will there be any need for additional storage closets or laundry rooms? This can change depending on how many people will be living in this space so think about that as well before making a decision.
2. Mortgage Rates & HOA Fees - Mortgage rates are currently at their lowest point in almost a decade. Make sure you're considering the long-term implications of any mortgage rate increase before signing your name on that dotted line.
HOAs (homeowner association fees) can add up to $200-$600 per month, depending on how nice the subdivision is where you live and what amenities it offers like pools or golf courses. The HOA fee is typically not included in homes for sale listings but rather some will state "buyer pays all fees" so make sure to ask about this as well as other expenses associated with living there such as utilities, lawn care, etc.. It's also worth noting that most homeowners insurance policies require an upfront minimum monthly mortgage payment to get coverage, which would cover the HOA fee.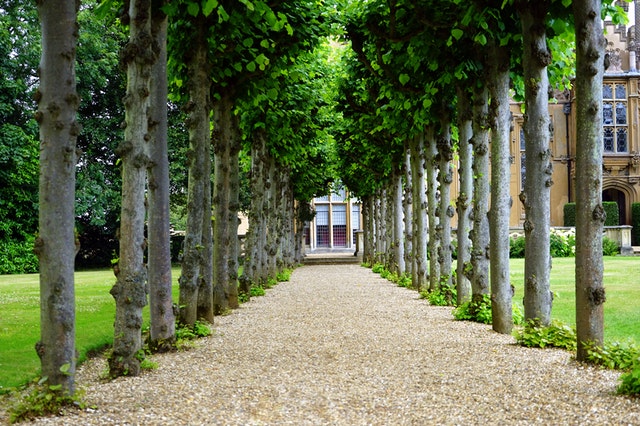 3. Insurance - The cost of insurance differs widely from person to person and property type so it's important for you to shop around before committing one way or another. This is generally an annual expense that falls somewhere between $600-$1200 per year depending on your policy and location. It's worth noting that most homes will require some form of homeowner's insurance in order to be considered a good risk when applying for a mortgage loan (not always but often enough).
4. Condition Of The Property & Its Neighborhood - Is it up-to-date with all current safety standards such as having smoke detectors throughout the home and deadbolts on exterior doors? Does anything look unsafe at first glance like missing railings from steps that lead outside from one room to another area of the house. If so, these should probably be replaced immediately.
This may be the most important thing to think about when buying a home. Are there any high crime rates, is it safe for children and pets? Is this property near schools or daycare centers if you have kids on the way in the future?
5. Room For Growth - What will your needs be like in five years from now or ten years from more? Will you need additional storage space outside of closets that are already present in all bedrooms today? Do you plan on having children who'll require their own bedroom and bathroom which might take up some of those extra square feet within one room spaces such as kitchen living areas combined with dining rooms combined with family rooms?"
Buying a home is one of the biggest decisions you'll ever make. Homeownership can be both exciting and intimidating, especially if it's your first time buying a house. To help ease some of that uncertainty, we put together this list to provide you with guidance on what to think about when deciding which property might be right for you. And don't forget to check out our blog post on how neuroscience principles apply in real estate! Once you've narrowed down your choices, give us a call or visit our website so we can introduce ourselves and answer any questions about financing, insurance etc., before making an offer on your next home.