1920 Shattuck Avenue, Berkeley, California 94704, United States
Triple Rock opened its doors in March 1986, when the brothers John and Reid Martin were only 25 and 28 years old at the time. Triple Rock is the result of the love of John and Reid for beer and brewing, as well as the love of classic American taverns (and dive bars).
The Martins were repeatedly advised to abandon their chosen site and to locate their brewery in the Berkeley industrial area. At that time, city bureaucrats had never heard of a "brewpub" and there was a neighborhood concern that a "factory" would be allowed to operate in downtown Berkeley. Finally, a year and a half later, they received the necessary seven variations from the Berkeley Zoning Codes and were able to begin construction.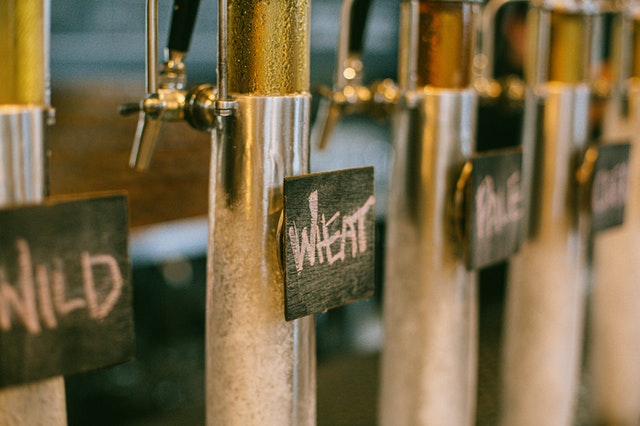 Well known as the Roaring Rock Brewery, the pub catered to a thirsty audience. "We had 30 people waiting at the doors when we opened," Reid recalls. The Rock barely made it through St. Patrick's Day before the tanks got dry. "Those were the heady days," agrees John. "For many beer loves, coming to Roaring Rock was like a pilgrimage, because brewpubs were so few and far between." The name change was the result of a legal battle with Rolling Rock Brewing. A couple of rejected names: "Foamy Rock" and "Rolling Duck."
Twenty Tank Brewery in San Francisco, Big Time Brewery in Seattle, Drake's Brewing Co. in San Leandro, Drake's Dealership in Oakland and Jupiter in Berkeley, 30 years after brewing their first brew, John and Reid Martin are considered "founding fathers" in the brewpub industry and have continued to build a small empire of award-winning brewpubs and bars in California and Washington State. Still, Triple Rock is still their favorite. "It's where real brewpub beer began in the Bay Area," says John. "We feel lucky to have been there at the beginning of the craft brewing renaissance." Some say you can see a little Triple Rock in almost every brewpub.
When they started brewing beer for the first time, there were only four other brewpubs. They are now the only ones still using the original brewing equipment, the only ones still owned and operated by the original founders. Many successful brewers have started their 7-barrel system, set up their own breweries, won prestigious awards, and more.
The Head Brewer - Jeff Kimpe
If they had to describe the brewing style and philosophy of their Head Brewer Jeff Kimpe, it would be helpful to look at his heritage. Born in East Detroit, MI, Jeff grew up with love and respect for quality beer in all its classical styles, genetically modified by his Belgian grandfather. From the moment he tasted his first "real beer," a Duvel that his uncle had given him, Jeff developed a voracious appetite for knowledge, tasted every beer, and read every book he could get his hands on.
In 1996, Jeff moved to Los Angeles, where he immersed himself in home-breeding and volunteered at brewpubs to learn all about the craft. Jeff found his way to Oakland, CA, in 2002 to find a place in the booming Bay Area craft beer scene. Jeff secured a position at the Pyramid Brewery, where he learned the intricacy of large-scale brewing.
After paying his fees, Jeff moved to their sister brewery, Drake's Brewing Co., where he spread his creative wings. As a Drake brewer, Jeff has shown unwavering dedication to top quality ingredients, never failing to take any extra steps to make every beer its best. With his recipes, Jeff pays tribute to classic beer styles with a distinct edge.
Now, as Head Brewer, Jeff is stoked to make beers that are already well-loved at Triple Rock, as well as many unique new recipes he's got on his sleeve. They may be biased, but he could be the most creative brewer in the Bay.