March 16, 2021 | Sexton Real Estate Group
Top 10 Property Management Companies Near Berkeley, California (Updated for 2020)
We know finding the best property management company in Berkeley, California can be difficult, so we put together this detailed list of the best of the best so you can make your decision wisely.  Each property management office offers various benefits to choose from to suit their client's needs. Each property manager has their own management philosophy with vastly different levels of experience and knowledge of today's marketplace. This list of property management professionals is ever-changing and expanding, so please check back often. If you find another location that should be listed here – or one that should be removed – please let us know!

About: The Sexton Group understands that many of their clients buy properties for investment purposes. Their clients are the reason they come to work every day, and they pride themselves in delivering exceptional care to their clients, their properties, and their tenants. Sexton Group Real Estate Property Management's focus is on maintaining the economic health of their clients' properties and creating the perfect combination of tenants and properties. They go above and beyond qualifying tenants and make sure that the needs of both tenants and property owners are addressed to ensure a high-quality, respectful, honest, and long-term relationship. We anticipate both our tenants and our property owners' needs and work 24/7 to select the perfect pairing.
Services Offered: Full-service turn-key property management services to individual investors and HOAs throughout Alameda County and Contra Costa County.
What Makes them Different: The Sexton Group prides itself in building lifelong relationships with their clients that continue well after the transaction is over. They have a talented team of individuals who have incredible industry experiences, skilled representation, knowledge of today's marketplace, a steadfast commitment to support and guide you through each phase of the real estate management process.
About: Keyrenter Property Management East Bay is owned and managed by Greg Collins. Their team is committed to working diligently to deliver proactive property management solutions that you need in real-time. When you work with them, you will have access to real property management industry experts engaged in innovative processes and focused on the quality of service you'll love.
Services Offered: Homes and Condos Management, Apartment Management, Multi-family Property Management, and Lease only Property Management.
What Makes them Different: Their property management experience, together with their passion, energy, enthusiasm, and patience, have proven to be invaluable assets to property owners. They are in turn revered by his clients for their personal involvement and treating each property as if it was their own.
About: With a customer-centric approach, All County ® Bay Area is committed to providing the best service to families who decide to live in the properties they manage. With online payment and web submission of maintenance requests, they strive to make their tenants experience the most enjoyable and efficient when problems arise. Everyone in the office understands that owning investment properties are both rewarding and challenging and will work to ensure that their owners/clients realize the maximum return on their investment.
Services Offered: Rental Property Evaluation, Rental Property Marketing, Tenant Placing, Lease Execution, Lease Enforcement, Rent Collection, Lease Renewal, Eviction, Security Deposit Administration, Maintenance, Inspection, and Accounting and Reporting.
What Makes them Different: They understand just how important the client's real estate investment is to a client's financial well-being. That is exactly why they focus exclusively on residential property management and nothing else.
About: ERI Property Management offers a complete array of services to help owners of income property and condominium homeowners associations. They started to work with property owners in 1986 and over the years have identified many local contractors who can do a wide variety of work they can recommend to you for specific jobs. They have experience with Berkeley and North Oakland properties and tenants and keep a positive attitude at all times. They work flexibly with owners.
Services Offered: Rental or Condo Dues Payment, Repair and Maintenance Arrangement, Accounting and Reports, Rental Property Management, Inspection.
What Makes them Different:  They manage rental properties and small condominium homeowners associations at very competitive rates.

About: Savvy Properties was founded over 25 years ago to become a world-class provider of property management services. Their innovative business model integrates the client service and management disciplines of the institutional property management industry at the local level. This unique approach and our commitment to hire the best professionals have resulted in strong business growth and long-term tenure in the area , making them one of the most respected and trusted local property management companies.
Services Offered: Financials, Budgeting and Software Services, Property Management Services, and Leasing/Administrative Services.
What Makes them Different:  The aim of Savvy Property Management ('Savvy Properties') is to provide unparalleled services to clients requiring assistance with property/asset management services in the East San Francisco Bay Area. We provide critical guidance on the crossroads of our clients' decisions in residential real estate. Savvy Property Management has the experience, tools , processes and relationships to help investment property owners achieve their financial objectives by implementing a customized, consultative, transaction / project, specific approach.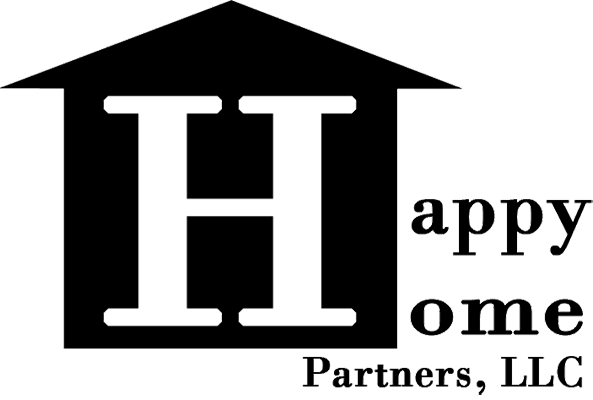 About: LLC, Happy Home Partners. For more than 35 years, the residential real estate community has been managing residential houses and apartment rentals. They are dedicated to serve our clients and residents with the utmost care and respect. They are capable of providing extensive resources, yet they have the flexibility to treat each property on the basis of its unique needs.
At Happy Home Partners, their success in the real estate market is attributed to their determined commitment to customer service, their strict management standards and a unique approach to property management. They work harder to build better communication, fiscal stability and physical soundness.
Services Offered: Property Management Services, Property Maintenance, Property Financial Management Services, Renter's Insurance Management Services.
What Makes them Different:  They have recently been awarded the 2019 "Berkeley Award Program," who honor the achievements and accomplishments of local businesses throughout the Berkeley area. They have been recognized specifically for their ability to use their best practices and implemented programs to generate competitive advantages and long-term value to their community.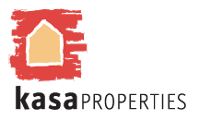 About: Kasa Properties is a small, family-run property management business. Their goal is to make you feel at home. They believe in service. They respond promptly. They continually improve our buildings. They offer high-quality residential living in safe, attractive neighborhoods such as Berkeley's Elmwood District and Oakland's Adams Point.
They consistently rent their units at competitive rates because of their high-quality management and attention to both the property owner and the tenant's needs. They have the skills and experience to help you gain more from your property.
Services Offered: Tenant Screening, Online Rent Collection, Property Inspection, Maintenance, and Property Repairs, Detail Income and Expense Reporting, In-person Apartment Showings, and Vacancy Advertising.
What Makes them Different: Kasa Properties prides itself on developing strong relationships with our clients and our residents. Their smaller size allows for the personalized attention that high-quality property management requires. As their client, you can rest assured that their staff is easily accessible and able to tailor services to your specific needs as a property owner.

About: Premium Properties was founded with the mission of providing absolute premium service to both its customers and customers. Their boutique firm is relatively small, but it has enormous breadth and expertise. Their primary goal is to increase the total value of your asset. Making sure your residents are satisfied customers is even more important in today's competitive market. They believe that by providing premium service to residents, they will reduce vacancy costs, order rents at the higher end of the market, and prevent minor maintenance items from becoming major repairs. Also, they are proactively building large communities in the buildings we manage, making their residents feel at home.
Services Offered: Residential and Commercial Property Management, Leasing, Sales and Brokerage, Consulting, Investments, Development, and Managed Properties, Maintenance, and Repair.
What Makes them Different: They know that managing property involves more than collecting rents. That is why Premium Properties provides constant attention to detail and prompt resolution of problems. They treat each property as if it was their own.
About: The CitiScape Property Management Group is a full-service community management company offering proactive and professional management services in San Francisco and the Bay Area. They are an Accredited Community Management Business (ACMB) through the California Community Managers Association (CACM). CitiScape is considered by industry professionals to be a boutique firm with a strong team and infrastructure to support its management and accounting services. They specialize in a condominium, HOA, and community associations properties. "Professional Management, Personal Service" is their trademark and aim.
Services Offered: Certified Community Management, Project Management, HOA Management, Building Maintenance Services, Life Safety Management, Online Service Tracking System, 24-Hour Emergency Hotline, Notary Public.
What Makes them Different: They pride themselves in providing innovative solutions for their condominium and HOA communities. Blending their considerable experience with their unique resources, they provide top-quality property management to their HOA clients.
About: Established in 1958, K & S Company Inc. ("K & S") is a full-service property management company providing services to owners of shopping centers, office buildings and apartment complexes. K&S has a full staff of property managers, accountants, and leasing agents who handle half a billion dollars in real estate assets. K&S executives have over one hundred years of combined industry experience. The company's philosophy has been to focus specifically on the details of property management, so K & S does not offer any brokerage or development services that our clients might see as conflicting.
Services Offered: Full – Services Property Management, Construction Supervisory Services, Accounting, and Information Technology Services.
What Makes them Different: They believe that stability is the key. The average employee has worked at K&S for 15 years and the average client has relied on K&S for 20 years. With more than 2,500 tenants living and operating in hundreds of different properties, K&S Company has a history, expertise, and longstanding local support to make a difference in Bay Area communities.
Do You Need a Property Management Company You Can Trust?
Sexton Group Real Estate Property Management in Berkeley, California is a boutique property management service company, passionate about Real Estate. The Sexton Group understands that many of our clients buy properties for investment purposes. Our focus is on maintaining the economic health of our clients' properties and creating the perfect combination of tenants and properties. We go above and beyond qualifying our tenants; we make sure that we meet the needs of both tenants and property owners to ensure a high-quality, respectful, honest, and long-term relationship. We anticipate both our tenants and our property owners' needs and work 24/7 to select the perfect pairing.  We have 2 offices to serve you, one in the heart of Berkeley and the other in the heart of Lafayette, California. Looking for an amazing property manager in Contra Costa or Alameda County? Contact us today for your free consultation!
---
---