1. JBryant Real Estate Appraisals

318 Pendleton Way, Oakland, CA 94621, United States

About: Taxation / Inheritance, Divorce, Luxury Properties, Bankruptcy, and For Sale Valuations are the six basic Real Estate Appraisal types that JBREA focuses on. The company's organization has been designed to handle a wide range of valuation services in the San Francisco Bay Area. In a timely manner, they deliver very accurate values. Your requests are processed in days, not weeks. As part of their engagement process, they provide introductory meetings to clear up any misunderstandings and expand your knowledge base. They are a professional service that is ready to accept your call, answer your questions, handle your problems, and meet the client's demands in a seamless and pleasant manner.
2. Townsend Appraisals

Albany, CA 94706, United States

About: The Townsends are a husband and wife team with OVER 50 YEARS OF COMBINED APPRAISING EXPERIENCE IN THE EAST BAY OF SAN FRANCISCO. Townsend Appraisals LLC takes satisfaction in providing their clients with property appraisals that are dependable, accurate, and timely.
Attorneys, certified public accountants, private persons, banks, insurance companies, and mortgage brokers are among their clients.
Townsend Appraisals know their market area very well because they confine their service area to Contra Costa and Alameda counties. As a result, they are able to give you assessments that you can rely on.
3. Appraisal Alliance

837 Arnold Dr Suite #210, Martinez, CA 94553, USA

About: The Appraisal Alliance was founded in 2017. Matthew Bull and Steve Langner, the two co-principals, have been appraising residential real estate in the Bay Area for over 30 years. Matthew has been assessing since 1992 and is a certified appraiser. Steve is a licensed appraiser with experience dating back to 2009. The two appraisers have created an "association" to focus on valuations for non-lenders.
View this post on Instagram
4. Tracy Palma Realtor

2 Tunnel Rd, Berkeley, CA 94705, United States
About: Tracy Palma Realtor was established in 2007. Tracy Palma has been passionately selling residential real estate in Berkeley, Oakland and the surrounding cities since 2007, assisting both Buyers and Sellers navigate successfully in this very challenging, unique, and exciting market.
View this post on Instagram
5. Keller Williams Realty

4937 Telegraph Ave Ste.# A, Oakland, CA 94609, United States
About: Keller Williams Real Estate is a no-nonsense, open-minded real estate firm that takes on the difficult tasks that most agents avoid. When clients choose to engage with them, they are advised to brace themselves since, unlike other agents, they deliver what they have promised.
They provide you with everything they have, as well as years of knowledge and tried-and-true tactics, to assist you in buying or selling your home. Keller Williams' staff claims to be honest and true to their slogan, "not your typical agents."
View this post on Instagram
6. Krista + Rosie - Abio Properties

4200 Broadway, Oakland, CA 94611, United States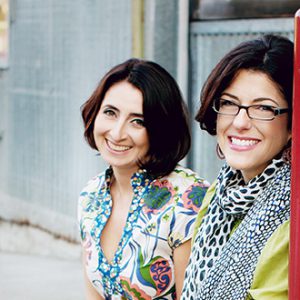 About: Krista Miller and Rosie Papazian are co-owners of The Krista + Rosie Firm At Abio Properties, a top-producing real estate team specializing in assisting home buyers and sellers in the San Francisco East Bay. Krista and Rosie are not only involved in the local real estate business, but they are also passionate about making a difference in their communities. They recognize the influence that a home can have on a person's life, and for every home they sell, they help build a house for a family in need.
View this post on Instagram
7. SFBAY-RE

2332 Taraval St #1, San Francisco, CA 94116, United States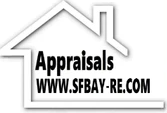 About: SFBAY-RE provides support for all aspects of residential real estate appraisal. With over 15 years of assessment experience, they are confident in their ability to do any financing, legal, and private appraisal services in the San Francisco Bay Area:
8. Red Oak Realty

1891 Solano Ave, Berkeley, CA 94707, United States

About: There are many ways to run a real estate business, but they believe theirs is the best for this special place they call home. Collaboration is key. Encouragement. Easily accessible. People-oriented but tech-savvy.
They have 160 great agents and 21 dedicated staff members who are all focused on one goal: getting it right for you.
View this post on Instagram
9. Ruth Krishnan

San Francisco Real Estate, 1400 Van Ness Ave, San Francisco, CA 94109, United States
About: Their staff has over 30 years of combined experience in assisting customers with buying and selling houses in San Francisco. They have a full-time staff of five people, including two buyer agents and two listing agents. You will receive more attention and value from this team than from any other team in the company.
Nothing is more important to them than providing the best possible customer service, and the more people who can help Ruth Krishnan's team in achieving their goal of keeping their promises, the better. Their staff consistently surpasses their clients' expectations, as seen by hundreds of 5-star client reviews.
View this post on Instagram
10. Rick Hudson's Estate Liquidation

LLC, 128 Village Square, Orinda, CA 94563, United States

About: "Hudson's" is a Bay Area family that has been in the antique and estate liquidation business since the 1960s. It's a name for attorneys, fiduciaries, executors, realtors, and families dealing with estate property trust. Rick Hudson Estate Liquidation caters to your every need when dealing with an estate liquidation with a wide range of services and an outstanding expertise of estate property.
They hold on-site estate sales and off-site showroom sales to maximize the value of an estate's contents while reducing the family's, executor's, or beneficiary's efforts.
-----------------------------------------------------------
Are You Looking to Invest in Real Estate in Northern California?
The top real estate agency in Northern California, Sexton Group Real Estate | Property Management in Berkeley, California is a boutique real estate company specializing in residential sales for properties throughout the San Francisco Bay Area. To better serve our clients we have three local offices, one in the heart of picturesque Berkeley, one near downtown Oakland and the third in the heart of historic Lafayette, California. The Sexton Group encompasses the essence of Berkeley's charm, Oakland's history, and Lafayette's family-oriented vibe all with a relaxed, down-to-earth nature. We are an amazing group of real estate agents whose wealth of experience spans more than 25 years in the industry.  Looking to buy a home in Contra Costa or Alameda County? Contact us today for your free consultation!
-----------------------------------------------------------