8. Envoy Mortgage - Walnut Creek

CA, 2099 Mt Diablo Blvd Suite 204, Walnut Creek, CA 94596, United States
About: Envoy Mortgage in Walnut Creek is ready to serve clients. They are one of the top mortgage lenders in town while providing a hassle-free process when purchasing a home. They offer FHA loans, VA loans and other home loans at some of the competitive mortgage rates Walnut Creek has to offer. With a friendly and welcoming environment, they aim to exceed customer expectations. They do this by having a great team to work with, superior process, and cutting-edge technology.
9. Craig Bosse

1600 Riviera Ave #100, Walnut Creek, CA 94596, United States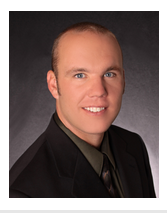 About: Craig Bosse was founded in 2013. They can make the lending process simple and easy. They aim to work with clients so they can help them obtain home-ownership by knowing flexible lending programs. With their exceptional service, they are willing to offer home loans for people who cannot find financing. Craig Bosse has enjoyed the Real Estate industry since he was a kid because his parents were always buying, fixing up, and renting homes. He got his license in 2009 selling homes. But at the end of 2012, he started to do home loans.
10. Quality Choice Funding

2675 Twin Creeks Dr, San Ramon, CA 94583, United States
About: Quality Choice Funding was established in 2006. David Hanks is the founder of the company. He left the scientific computing job and started his career in the mortgage industry in 2001. Dave has been in the mortgage industry for more than 20 years offering home buyers and owners a great choice when financing their homes. He is known as an experienced mortgage broker while displaying great service to clients analyzing their needs, providing multiple solutions and getting the loan completely in a fast and easy way. If you need a residential mortgage of any kind - small, medium or large; purchase or refi; conventional, FHA, VA or HECM(reverse) - in California, Oregon or Washington, then you can contact Dave to know your options.
-----------------------------------------------------------
Are You Looking to Invest in Real Estate in Northern California?
The top real estate agency in Northern California, Sexton Group Real Estate | Property Management in Berkeley, California is a boutique real estate company specializing in residential sales for properties throughout the San Francisco Bay Area. To better serve our clients we have three local offices, one in the heart of picturesque Berkeley, one near downtown Oakland and the third in the heart of historic Lafayette, California. The Sexton Group encompasses the essence of Berkeley's charm, Oakland's history and Lafayette's family-oriented vibe all with a relaxed, down-to-earth nature. We are an amazing group of real estate agents whose wealth of experience spans more than 25 years in the industry.  Looking to buy a home in Contra Costa or Alameda County? Contact us today for your free consultation!
-----------------------------------------------------------