1. Jay Sondhi | U.S. Bank Home Mortgage

1998 Mountain Blvd, Oakland, CA 94611, United States

About: Jay Sondhi has been an expert in mortgage since 2001. He's been serving people in the San Francisco Bay Area and doing training to other hundreds of mortgage experts while doing some work  in underwriting and packaging of client's loans for banks between 2001 and 2008. He has been building his reputation as a mortgage expert when he used to work for Guarantee Mortgage and reached the broker side of the business in 2008. Then, Guarantee Mortgage's SOMA branch merged with Guaranteed in May 2014 and he stayed there until December 2018.  He began his career at US Bank in December 2018. Now he works hard and enthusiastically to help clients know the value of prices, products, and services.
2. Peter Barnes - RPM Mortgage Berkeley

1385 Shattuck Ave #B, Berkeley, CA 94709, United States
About: Peter Barnes is a conventional, Jumbo, FHA, and VA-certified loan officer serving clients in the Bay area. He has a resourceful and skilled team who will help you reach your dreams. They are experienced in helping clients accomplish their goals especially in home purchase loans and home mortgage refinancing services. They will help you obtain funds to expand or resolve your housing needs. They will also inform you of the current interest rates that will be in favor of you. Just give them a call and they will give you the best options possible.
3. Avenir Mortgage Planners

3480 Buskirk Ave #260, Pleasant Hill, CA 94523, United Statess
About: Avenir Mortgage Planners are very energetic and enthusiastic about their job. They are honest in dealing with their clients. While integrating their mortgage and financial strategy, they are happy to help clients achieve their dreams. They provide mortgage financing for new home purchases, investment property purchases, and mortgage refinances. The company was founded in 2002. Greg is the owner of this company. He has been in the San Francisco Bay Area since 2002 after he finished his Master's degree in Finance. He felt the need to re-invent the way the mortgage process would be. He formed Avenir Mortgage Planners to be committed in fulfilling clients' standards with honesty.
4. Dianne Crosby - Guaranteed Rate

1900 Mountain Blvd, Oakland, CA 94611, United States

About: Diane Crosby from Guaranteed rate believes that every loan is personal. And even a mortgage loan is part of a bigger financial picture. She will start to explain to you in a meeting to understand the details of your financial needs. She will make a personalized loan profile to offer the best, most competitive interest rates for the loan that suits you. She knows local market dynamics. With that, she has an ability to rush pre-approvals and close quickly to give you the most competitive offer. Contact her and be informed on a personal loan you need for your mortgage. She has been a licensed mortgage lender since 2002. She is known as an independent local lender in the East Bay Area by listing agents and appraisers.
5. Bridgepoint Funding

877 Ygnacio Valley Rd STE 210, Walnut Creek, CA 94596, United States
About: Bridgepoint Funding is Walnut-based creek mortgage company that has a variety of home loan services and products with great customer service. Established in 2007, they aim to treat you the best to be your long-term mortgage partner. They are working hard to assist you in purchasing or refinancing a house. To establish a good relationship with clients is one of their aspects as a good mortgage company. Relationships are more important than money to them. Mike Tejo has been in the mortgage industry for more than 15 years serving mostly San Francisco Bay Area clients. He stays focused to close loans that others have rejected.
6. Erick Byrd - RPM Mortgage

1385 Shattuck Ave b, Berkeley, CA 94709, United States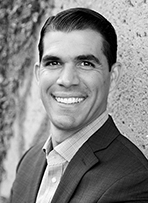 About: Erick Byrd from RPM Mortgage is honored to offer a quick, personalized service that every client deserves whether you need to know about buying or refinancing your home. He has in-house processing, underwriting, and founding professionals. With the variety of lending products they have to meet your specific needs, they are willing to provide options that fits you. It's easy to get started with RPM's Home On Time® Application. You will have the convenience of simply submitting your profile and financials from any gadget in minutes. With the ease of communication through technology, he can share a lot of information regarding the lending process in an easy and quick way.
7. Pacific Western Mortgage Group

Upstairs, 2354 Powell St Suite B, Emeryville, CA 94608, United States

About: Pacific Western Mortgage Group is expert in the home loan industry in helping clients achieve more than just buying a home but have the financial confidence. They will guide you through the home loan process. They will let you be informed on how mortgage rates, loan calculations and credit scores will be beneficial to you towards home ownership. They have mortgage programs that will fit your budget. If you need any practical and informative advice and options, never doubt to give them a call.
8. Oak Leaf Funding

1580 Solano Ave Suite D, Albany, CA 94707, United States

About: Oak Leaf Funding offers great rates on fixed, adjustable, conventional, jumbo, FHA and VA loans. They will cater to what you really need from Full Documents, No Documents, Non-Owner Occupied(Investor) or Multi-Family. Wahid has been in the industry for almost 20 years in servicing clients looking to purchase or refinance residential real estate in The Bay Area and throughout California. He has great customer service in showing a good experience talking to him and successfully closing loans for his clients.
9. Lasalle Mortgage Services

 6201 Antioch St #200, Oakland, CA 94611, United States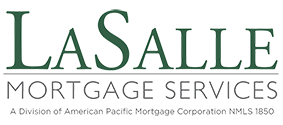 About: LaSalle Mortgage is known in northern California as a mortgage bank. They are affiliated with American Pacific Mortgage, a company that is privately owned. They offer financing when purchasing a house or refinances those one-to-four unit properties. They make sure to serve clients the best way possible by delivering exceptional service and competitive priced financing solutions. They have a great delivery system that clients can experience and results that will take to the bank.
10. JVM Lending

1850 Mt Diablo Blvd STE 140, Walnut Creek, CA 94596, United States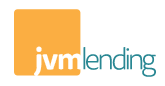 About: JVM Lending is a known company in California as a local mortgage lender that offers home loan services to clients in both California and Texas. They have a fast, easy and seamless process for clients to serve them better. They have already built a reputation to have great customer service to happy homeowners for the last 10+ years.  They have trained and friendly professional mortgage experts providing advice to customers about mortgage loan programs, prepare personalized loan estimates and closing cost scenarios, and lead you through the escrow and loan closing process. They also have the newest fintech solutions so they can process your mortgage loan applications in a better way and offer you some of the lowest mortgage rates.
-----------------------------------------------------------
Are You Looking to Invest in Real Estate in Northern California?
The top real estate agency in Northern California, Sexton Group Real Estate | Property Management in Berkeley, California is a boutique real estate company specializing in residential sales for properties throughout the San Francisco Bay Area. To better serve our clients we have three local offices, one in the heart of picturesque Berkeley, one near downtown Oakland and the third in the heart of historic Lafayette, California. The Sexton Group encompasses the essence of Berkeley's charm, Oakland's history and Lafayette's family-oriented vibe all with a relaxed, down-to-earth nature. We are an amazing group of real estate agents whose wealth of experience spans more than 25 years in the industry.  Looking to buy a home in Contra Costa or Alameda County? Contact us today for your free consultation!
-----------------------------------------------------------