The Most Important Home Buying Advice You'll Never Hear From A Realtor 
Buy only the home you need, not the house you can afford.
Too often, the slogan of our culture comes calling, "buy as much and as big as possible," when people start the home buying experience. It seems like any dollar sum the financial institution has decided to pay on a home becomes the price range in which they begin to look.
For instance, if a buyer is pre-approved for a $250,000 loan based on revenue, most buyers start looking for the largest house they can find for exactly $250,000. Often, the realtor and the financial institution promote this thinking. Oh, and why not? The larger the transaction, the greater the profit from them. Buyers will soon create a list of "wants" for their new home, while the formula will easily erase "actual need".
We are told constantly (in both subtle and not so subtle ways) when buying homes that "bigger" and "more" are better. As a consequence, in the last 50 years, the average American home has tripled in size and only continues to grow. Buyers want to buy larger and larger houses, whatever the size of their income requires, with little concern for the negative consequences.
But this thinking's influence has adverse effects on our well-being. Usually, we only use 40% of our living room with some sort of regularity. The increased debt, meanwhile, leads to mental and emotional distress. And, whether or not we use the square feet, the extra space entails potential financial costs.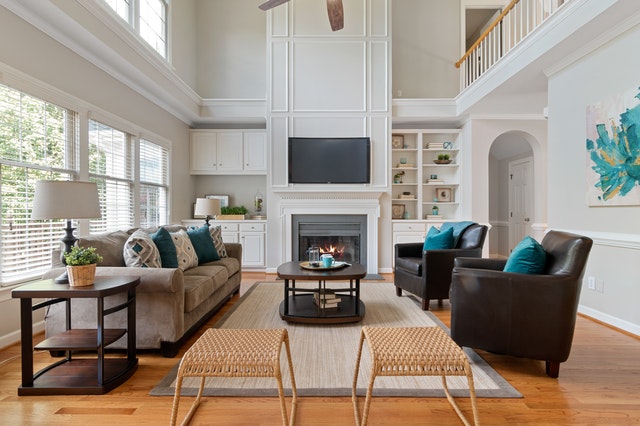 Here's Some Advice You'll Hear—and Should Totally Ignore
Always buy the worst house on the best block.
This seems like good advice on the face of it: pick the ugly ducking in your neighborhood, and the higher value of surrounding homes will increase its value, meaning the price of your home has nowhere to go but up! And when you're ready to sell, that'll be fine.
Even, though, what if you don't want the worst house to live in?
Although thinking about resale value is relevant, most buyers are not real estate investors; they're people buying a home in which they're going to live. A house that's too small for your family or that has other deal-breaker qualities is not going to be a good fit, even on the best block in the country.
Finding the right house in a less expensive neighborhood is easier. After all, your neighborhood could change in a few years, trees will flourish, the landscaping of your neighbors will improve, but your house won't sprout another two bedrooms.
You need a neighbourhood expert.
You want an agent who knows the city, of course, but do you really need an expert from the neighborhood? What does it even mean on Earth?
The majority of towns are not as segregated as you think. In fact, if your agent doesn't recommend properties in more than one small area, working with a neighborhood expert will hurt your search. There could be other options out there that are a better match, and at a better price, even though you think you know for sure where you want to buy.
Experts recommend looking at how many customers an officer has interacted with as a measure of experience in general, not just how many homes the officer has found in a specific neighborhood. Beware that so much is read into a classification.
Foreclosures and short sales are bargains.
Short sales and foreclosures, especially for novice buyers, are often not the deals they appear to be.
Even banks want to get top dollar for their properties in this market. For a house, people can overpay and then have to go through all the trouble of doing the work on it. This is particularly true for individuals using FHA loans, who have stringent criteria about the quality of the homes they are used to buy.
It's hard for novices to grasp what they are really buying. The price tag may be fair, but the harm is always significant and there is little space for negotiation. You purchase the property as is, with foreclosures sold at auction: you can't even go inside before purchasing. Is that really a chance, however great the price is, you're willing to take?