July 28, 2022 | Sexton Real Estate Group
When you are looking for a new home, it is important to tour as many houses as possible. This will help you get a feel for what you want and don't want in a home. It can also help you save money in the long run. However, there are pros and cons to touring homes. In this article, we will discuss the Pros And Cons Of Touring A House.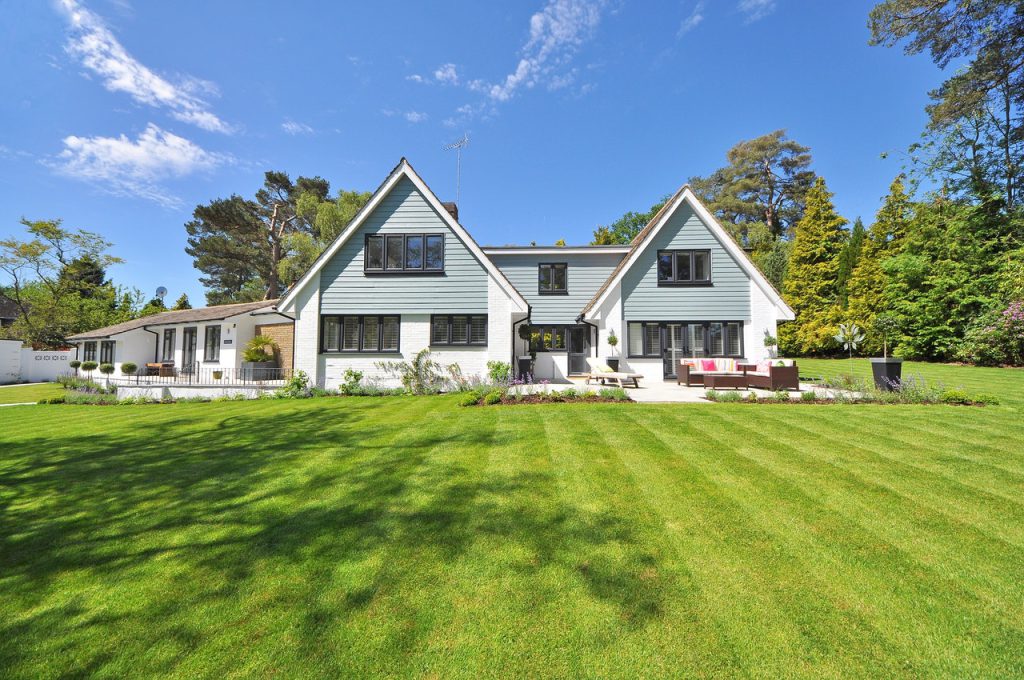 The Pros And Cons Of House-Touring
When it comes to touring a house, there are both pros and cons that you should consider. On one hand, touring a house is a great way to get an up-close and personal look at the property. This can give you a better idea of what the house looks like in person, as opposed to just looking at pictures online. However, on the other hand, touring a house can be time-consuming and sometimes even stressful. If you're not sure whether or not touring a house is right for you, read on to learn about the pros and cons of this decision. Here are the pros and cons of touring a house.
Pros:
1. You can see the property in person.
When you tour a house, you can get a feel for the property in person. This can be a great way to get a feel for the space and see if it meets your needs. You can also get a sense of the neighborhood and see if it is somewhere you would like to live.
2. You can also see the condition of the property.
This is important because it will give you an idea of what needs to be repaired or updated. For example, if there are cracks in the walls, this could be a sign that there are foundation issues.
3. You can get a feel for the layout and size of the rooms.
This can be helpful when trying to determine if the house will fit your needs. Seeing the property in person can also give you a better idea of its condition and any necessary repairs that might need to be made.
4. You can meet the real estate agent in person.
This is important because it will allow you to ask questions and get to know them better. You may also be able to negotiate the price of the property if you make an offer in person.
5. Higher offers and a better possibility of a fast sale
Open houses enable prospective purchasers to assess the degree of interest in a property and take appropriate action. This frequently entails making a hasty offer to prevent losing out to someone else. You're also much more likely to have a bidding war on your hands if multiple people decide to make offers, which might push the price above your initial asking price.
Cons:
1. Touring a house can be time-consuming
If you're working with a busy schedule, touring houses may not be practical. In addition, touring a house can sometimes be stressful, especially if you're not familiar with the area of the process. It's also worth noting that potential buyers are often not allowed to tour houses until they've been approved by the seller's agent, which can add another layer of complexity to the process.
2. Touring a house can be expensive.
This is important because you may have to pay for gas and lodging if you are traveling far from home. You may also have to pay an entrance fee to tour some properties.
3. Touring a house can be stressful.
This is important because you may feel pressure to make an offer on the spot. You may also feel like you are wasting your time if the house is not what you expected.
4. Security
Sellers who host open houses frequently worry about security. In a crowded house, it would be all too simple for you to miss someone stealing your belongings. Do not take any chances. Make sure there are at least two persons ready to supervise and lead the viewings, and always put away your valuables before guests arrive.
At the end of the day, whether or not you tour a house is up to you. If you have the time and energy to do so, it can be worth your while. However, if you're short on time or you're not sure if it's the right decision for you, there's no shame in skipping the tour and just looking at pictures online. Whichever route you decide to take, make sure that you do your research so that you can find the perfect house for your needs.
How to get the most out of home tours for potential buyers
It can be challenging to recall which property featured the spa bathroom or beautiful sunroom while you were visiting a lot of houses. Have a notebook where you may add notes and reminders to assist you to keep track of all the properties so that one home tour doesn't blend into the next. If it helps, give each house a name. Also, make sure to include any significant issues that came to your attention during the trip.
It may be helpful to make a list of your top house-hunting criteria so you don't get carried away drooling over amenities that won't mean that much in the long run, such as that outdoor hot tub, which is pleasant but not all that vital.
---
Are You Looking to Invest in Real Estate in Northern California?
The top real estate agency in Northern California, Sexton Group Real Estate | Property Management in Berkeley, California is a boutique real estate company specializing in residential sales for properties throughout the San Francisco Bay Area. To better serve our clients we have three local offices, one in the heart of picturesque Berkeley, one near downtown Oakland and the third in the heart of historic Lafayette, California. The Sexton Group encompasses the essence of Berkeley's charm, Oakland's history and Lafayette's family-oriented vibe all with a relaxed, down-to-earth nature. We are an amazing group of real estate agents whose wealth of experience spans more than 25 years in the industry.  Looking to buy a home in Contra Costa or Alameda County? Contact us today for your free consultation! 
---
Previous Article                    Home                    Next Article
---
---