81 Lafayette Circle, Lafayette, California 94549, United States
Colleen and John McCormick moved to Lafayette for an amazing school system over 20 years ago. Their children enjoyed and prospered in the local music and arts programs offered not only in the schools but also in the wider Lamorinda community.
As their children grew older, Colleen had the idea that their community needed a music store that was fun, friendly, and as comfortable for professional musicians as it was for the 4th grader to pick up their first instrument and their mom or dad to drop them off for a music class.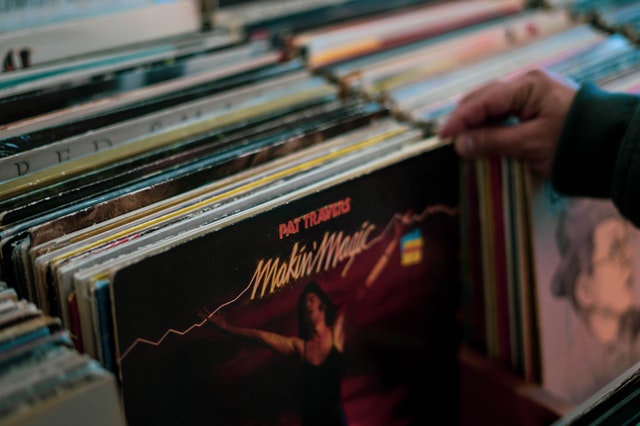 So they took the plunge in 2009 and opened Lamorinda Music. They had no prior experience with small business ownership, but they knew the values that they wanted to promote in the store: family, friendship, and value. Colleen had a clear vision of how the store should look and feel (comfortable-like your living room) and how customers should be treated (like family and friends).
The initial store was relatively small (1,800 sq ft) and included a retail area and six classrooms as part of a larger retail building. After a few years in business, they had the opportunity to expand to the rest of the first floor of the building in which they were living and (another) plunge. They were extended to 5,000 sq . ft. with a vastly enlarged retail area, a full repair shop, ten classroom studios, and a group performance area called the Big Room.
They consider themselves more than just a store-they're part of the local music community. They've got twenty-five awesome instructors who teach at the store. They work closely with music educators in the Lamorinda region and beyond. They 're hosting Music Together classes, recitals, group ukulele classes, jams, and concerts all year round in their Big Room. And it happens that they have the best ukulele selection in the East Bay.
Private music instruction is important to all musicians, regardless of whether they are in a formal school program. In fact, private lessons are a great complement to some of the outstanding music programs they have in their communities. They offer a lovely environment for both private and group music lessons. They have ten state-of-the-art teaching practice studios. They have some of the most respected music instructors available to teach piano, woodwinds, brass, strings, percussion, ukulele, guitar, and more to musicians of all levels and ages.
The Lamorinda Ukulele Club (LMUC) is a group of ukulele fans that meet at Lamorinda Music every Monday night to play and sing together. The club is run entirely by volunteers and has been going strong for more than five years. More than 40 people attend the weekly jam on average.