Is Real Estate A Good Investment In Northern California?  
With a population of 39.5 million, or about half of the United Kingdom, California ranks the world's fifth largest economy at $2.7 trillion. The Golden State is genuinely golden to those pursuing opportunities in the fields of technology and entertainment. Silicon Valley and Hollywood continued to prosper and add to the country's rising gross domestic product, which rose by as much as $127 billion in 2017 compared to 2016.
While the technology and entertainment industries have become icons of the unique growth potential of the state, the economic base is more complex. With mild weather throughout the year and vast acreage dedicated to agricultural production, the state is still at the top of the farm income in the United States. The aerospace industry accounts for a large part of the economy, with financial and health sectors contributing as well. Given that California is a major destination for domestic and foreign tourists, the state service industry remains robust regardless of the season. Wide metropolitan areas, including San Francisco, San Diego, Los Angeles and San Jose, may be the busiest economic and industry centers, but opportunities for real estate developers abound in other counties in California.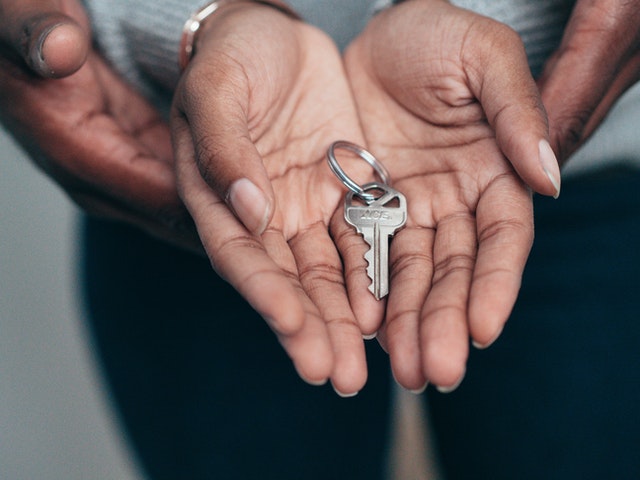 These are communities with the best neighborhood character, schools, protection, jobs, and other main factors for homeowners, investors and tenants. Check out the rental property report for more detail about US rental housing. And the best cities to purchase rental properties. Surprisingly, northern California cities are selected by experts as more desirable.
Most of the rise in investment in the rental income property sector comes from smaller investors and companies owning 3 to 100 properties—what we could call SMB property investors. Why are they doing that? And they can do it. New acquisition, financing and property management efficiencies are fueling a strong growth of 3 to 10 rental portfolios and 11 to 100 rental assets.
California is a country that still has a heavy interest in rental properties. Maybe it's the beaches and ocean views, or maybe it's the perfect weather, or maybe it's just the economy and the jobs situation. Google, Oracle, Wells Fargo, Apple, Intel, Synnex, and several more of the largest US companies are headquartered here.
And if you are a Californian, you will choose to keep your money within the state, in properties that are accessible for an annual visit, and in a familiar regulatory setting. You know better the devil. Other cities across the US, seeing high rent increases, may soon be affected by rent caps and high tax increases.
Best Locations in California for a Buy-and-Hold Investment Strategy
Los Angeles County
The median price for L.A. houses   is $610,000. This means that homebuyers must make at least $170,000 annually to qualify for a mortgage, meaning they have $28,000 for the required 20% down payment. L.A., actually. County leads the way when it comes to housing prices, with the average wage earner unable to afford an average priced home. According to Attom Data Solutions, at some point in 2018, just 75% of their income was spent on housing costs by Los Angeles.
This is news worth remembering for real estate investors, since with fewer people willing to afford to purchase their own homes, the demand for rental units will be higher and the increase in rental prices will be maintained over the long term. Factor of robust work growth in L.A. With an average of 5,000 jobs added per month, the variety of entertainment and leisure facilities and good weather all year round, L.A. County ranks among the best areas in California to start investing in real estate.
Orange County
The inventory of available houses for sale in Orange County has changed, with the local realtor's board claiming that the market has moved from a vendor's market to one where consumers have more options. Although the supply situation has eased by a 13 per cent rise in inventories year-over-year, there is no demand for buyers, and the climate is ripe for investors to improve their portfolios for some of the O.C.'s preferred assets.
The unemployment rate in California is near to an unprecedented low of 4.3 percent and the O.C. economic indicators. Reflecting this which is good news on the property front.4 House prices may still be out of reach for some local residents, but with stable employment and increased trust in the economy, tenants may be looking to improve their housing situation. Consider adding California auction assets to your portfolio to rehabilitate luxury rentals for long-term tenants. Properties in some of O.C.'s desirable school districts are very promising as long-term rentals and some of the best real estate in California.
San Bernardino County
The housing market in San Bernardino County has increased in price, demand and closed sales. Tight inventory has added pressure to the hot housing market, impacting prices and demand. While the county has been successful in resolving housing affordability problems, funding affordable housing services, rents have risen by 5 per cent annually, restricting the ability of average wage earners to save for a down payment.5 The Riverside-San Bernardino metro is considered Southern California's least expensive rental housing district, but rent prices still surpass those in similar cities.