Is 2020 A Good Year To Invest In California Real Estate? 
California's housing market started in 2019 with a slow start, but has been strengthening throughout the year according to the California Association of Realtors (C.A.R). And with mortgage interest rates going down, California's housing market projections for the rest of 2019 are brighter than most had initially expected. However as US housing market forecasts for 2020 point to a decline, the same is also starting to appear in the state housing market. Experts forecast that a variety of economic factors will cool California's booming real estate market even further into 2020.
What does this mean to you as a real estate investor? In this article we present the top 5 California housing market predictions for 2020 from industry experts like NAR, C.A.R, Zillow, and more. We cover key market data and recent developments in California real estate, including home prices, home sales, and more. Reading about these factors will help you find the answers to where the California housing market is going next year and whether investing in California real estate 2020 is a smart step.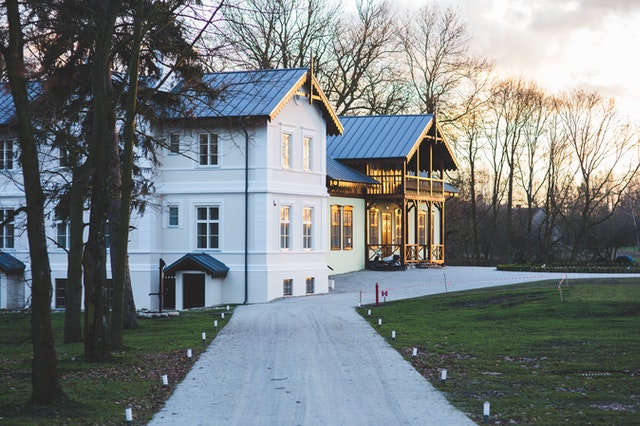 California Home Prices are going to drop
It is well known that house prices in the California real estate market have been on the upward track since 2012. According to the California Association of Realtor's Chief Economist and Senior VP, Leslie Appleton-Young, the ongoing lack of homes for rent in California has caused house prices to increase over the last few years. However, in C.A.R's new housing market outlook, Appleton-Young argues that this trend has finally begun to take a toll on the California real estate market, and that price growth has been sluggish to modest in 2019.
California Affordability Issue Will Remain
Although home prices are projected to decline, this does not mean that California homes for sale will soon be affordable. In his California housing market outlook, Nickelsburg states that amid dropping house prices, the affordability problem is still driving people out of the real estate market. C.A.R also revealed that by 2019, only 32 percent of Californians had been able to afford to purchase a medium-priced home. Although the demand for homeownership is high, California's homeownership rate is still lower than the US rate. And with Millennial first-time buyers facing affordability barriers, many of them are either renting out or making it impossible to leave for cheaper housing markets.
Nickelsburg predicts that this affordability problem could result in a cooldown that may take place in 2020. For those investing in California real estate, these California housing market projections 2020 indicate that you will enjoy high rental occupancy rates and even an increasing return on investment – if you invest in rental properties in the right locations. Of course, California is a big state, and the conditions of the real estate market can vary from one city to another. If you're thinking about buying a home in California for real estate investment, use Mashvisor to start searching for and evaluating the best investment properties in your city and neighborhood of choice.
California rental prices are going to increase
Unlike several real estate markets in the US the Californians seem to have addressed the issue of "buy vs. rent?" "The rent is the winning response. This doesn't come as a surprise because of the extremely high house prices. First-time buyers obviously can't make a down payment or handle big mortgage payments, so they prefer to carry on renting. However, considering the fact that mortgage interest rates are lower and home prices are starting to decline, Zillow's 2020 California housing market forecast predicts that rent prices will increase. This California real estate pattern is different from markets like Chicago, Denver, Phoenix, and Las Vegas, for example, where lower house prices and mortgage rates make buying a home smarter than renting.
So what's the explanation for California's rising rental rates? According to ManageCasa, the rising average per capita income is not compatible with rising house prices. Even, although the state needs to improve new housing development, housing developers are not coming to rescue with diminishing permits. Add to that the lack of available land, the booming economy and the threat of inflation, rising salaries and aspirations of consumers, and the growing number of millennials that want to buy. All of these factors lead to record high rental rates for California homes and apartments. Experts expect that rent prices will rise particularly in major cities in the Southern California housing market, like Los Angeles, San Diego, San Jose and San Francisco.