September 9, 2022 | Sexton Real Estate Group
Are you getting ready to put your home on the market? If so, make sure that you follow these five simple steps to get it ready for an open house! By preparing your home in advance, you can make a great first impression on potential buyers and increase the chances of a quick sale.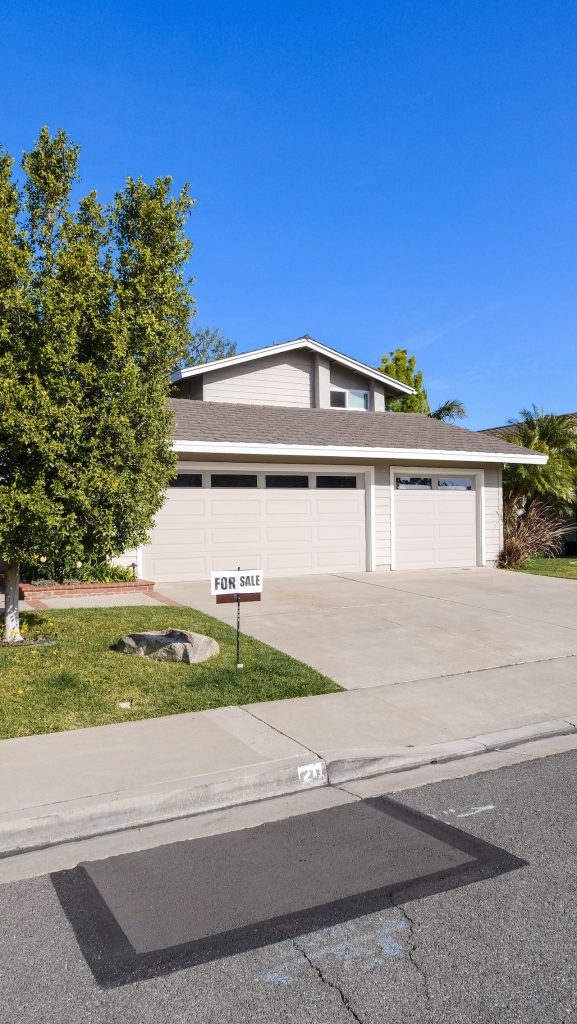 Step One: Declutter Your Home. This may seem like an obvious step, but it's important to make sure that your home is free of clutter before holding an open house. Clutter can make a space feel small and cramped, and it can also be off-putting to potential buyers. Spend some time decluttering each room of your home, and consider renting a storage unit to hold any items that you don't need during the selling process.
Step Two: Deep Clean Your Home. Once you've decluttered, it's time to give your home a good deep cleaning. This means scrubbing floors, wiping down surfaces, and making sure that every nook and cranny is clean. Hiring a professional cleaning service to do a deep clean can be a worthwhile investment, as it will make your home look its best for potential buyers.
Step Three: Stage Your Home. Staging means arranging furniture and decor in a way that is pleasing to the eye and makes each room appear spacious and inviting. If you're not sure how to stage your home, there are plenty of resources available online or you can hire a professional stager.
Step Four: Make Any Necessary Repairs. Take some time to walk through your home and make note of any repairs that need to be made before the open house. These might include fixing broken appliances, patching holes in walls, or fixing leaky faucets. It's important to make these repairs before potential buyers see them, as they could be turned off by the thought of having to make repairs after purchasing your home.
Step Five: Create Curb Appeal. The outside of your home is the first thing that potential buyers will see, so it's important to make a good impression. This means mowing the lawn, trimming bushes, and generally keeping the outside of your home looking neat and tidy.
By following these five simple steps, you can get your home ready for an open house in no time! Plus, taking the time to prepare your home in advance will help you sell it faster and for a higher price.
How To Ensure Your Open House Goes Smoothly?
When it comes to open houses, there are a few key things you can do to ensure that everything goes smoothly. Here are a few tips:
First, make sure your house is clean and presentable.

This may seem like a no-brainer, but you'd be surprised how many people don't bother to tidy up before their open house. A little bit of elbow grease can go a long way in making your home more appealing to potential buyers.

Second, be prepared to answer questions about your home.

Potential buyers will likely have lots of questions about your property, so it's important that you're ready to answer them. Have a list of talking points handy so that you don't get caught off guard by any tough questions.

Finally, don't be afraid to negotiate.

Remember, the goal of an open house is to sell your home, so you should be prepared to haggle a bit on price. If a buyer makes a lowball offer, counter with a reasonable number that you're comfortable with.
By following these tips, you can rest assured that your open house will go off without a hitch.
Are you getting ready for your open house? Whether you're a first-time homebuyer or a seasoned pro, there are a few things you can do to make sure your open house goes smoothly. We've put together a list of five tips to help you prepare for your open house in the next few weeks. Follow these steps and you'll be able to relax and enjoy the show!
---
Are You Looking to Invest in Real Estate in Northern California?
The top real estate agency in Northern California, Sexton Group Real Estate | Property Management in Berkeley, California is a boutique real estate company specializing in residential sales for properties throughout the San Francisco Bay Area. To better serve our clients we have three local offices, one in the heart of picturesque Berkeley, one near downtown Oakland and the third in the heart of historic Lafayette, California. The Sexton Group encompasses the essence of Berkeley's charm, Oakland's history and Lafayette's family-oriented vibe all with a relaxed, down-to-earth nature. We are an amazing group of real estate agents whose wealth of experience spans more than 25 years in the industry.  Looking to buy a home in Contra Costa or Alameda County? Contact us today for your free consultation! 
---
Previous Article                    Home                    Next Article
---
---