October 6, 2022 | Sexton Real Estate Group
Private mortgage insurance, or PMI, is a type of insurance that buyers are required to purchase if they're unable to put down at least 20% on a home. While PMI can be a godsend for some buyers, others view it as an unnecessary expense. And still, others believe some common myths about PMI insurance that could cost them thousands of dollars in the long run. In this blog post, we'll debunk some of the most common myths about PMI insurance. Keep reading to learn the truth about this important insurance policy!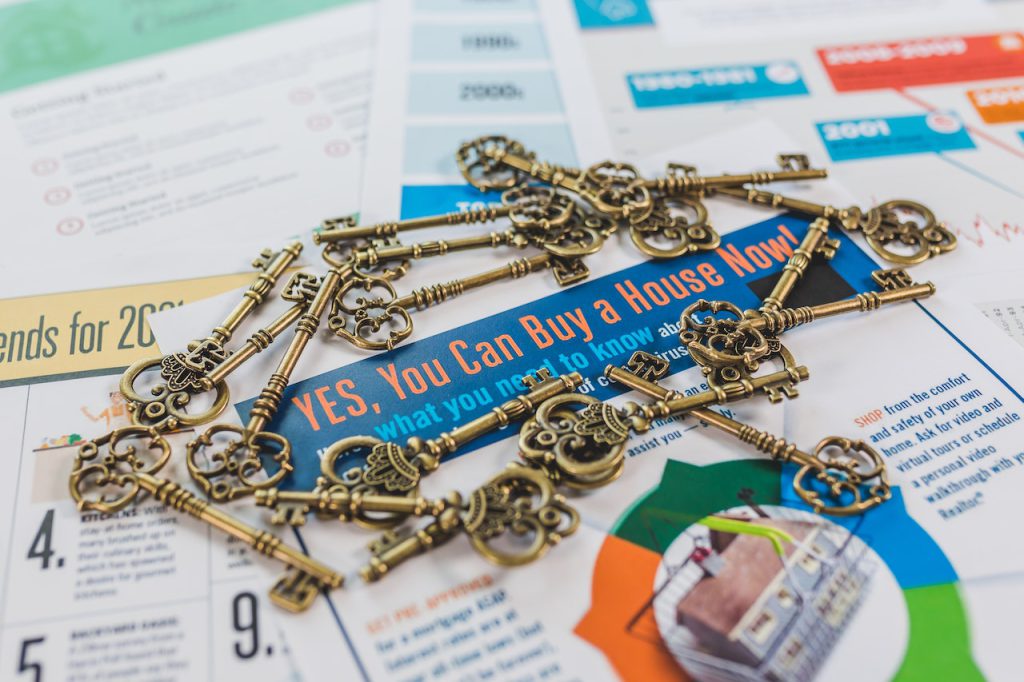 Myth #1: You Have To Pay PMI Insurance For The Life Of Your Loan
One of the most common misconceptions about private mortgage insurance is that you have to pay it for the life of your loan. However, this simply isn't true! Once you've reached at least 20% equity in your home, you can contact your lender and request that they cancel your PMI policy. They may require an appraisal to verify that you've reached the 20% mark, but once you have, you'll no longer be required to pay PMI premiums. And that can save you hundreds—or even thousands—of dollars over the life of your loan.
Myth #2: You Won't Be Able To Refinance Once You Have PMI Insurance
Another myth about PMI is that you won't be able to refinance once you have it. This may have been true in the past, but it's no longer the case. Nowadays, there are plenty of lenders who are willing to work with borrowers who have PMI insurance. So if you're hoping to refinance to get a lower interest rate or shorten your loan term, don't let PMI stand in your way. There's a good chance you'll be able to find a lender who's willing to work with you.
Myth #3: The Only Way To Get Rid Of PMI Is by Refinancing
As we just mentioned, many borrowers mistakenly believe that the only way to get rid of private mortgage insurance is by refinancing their loans. However, this isn't always the case. If you reach at least 20% equity in your home, you can contact your lender and ask them to cancel your PMI policy (they may require an appraisal first). So if refinancing isn't an option for you right now, don't worry—you may still be able to cancel your PMI policy without refinancing.
Myth#4:  Everyone Who Takes Out A Mortgage Will Have To Pay PMI
Some borrowers believe that everyone who takes out a mortgage will have to pay private mortgage insurance. However, this isn't necessarily true. If you're able to put down at least 20% on your home, you won't be required to purchase PMI insurance. So if you're concerned about the cost of PMI, be sure to save up a sizable down payment before you start shopping for a home.
Myth#5:  PMI Is Designed To Protect The Lender, Not The Borrower
Many borrowers believe that private mortgage insurance is only designed to protect the lender, not the borrower. However, this isn't the case. While PMI does provide some protection for the lender, it also offers significant benefits for the borrower. For example, PMI can help you qualify for a loan that you might not otherwise be able to afford. And if you're unable to make your mortgage payments, PMI can help pay off your loan so that you don't end up in foreclosure. So while PMI does benefit the lender, it's also designed to protect the borrower—which is why it's such an important insurance policy to have.
So, if you're still on the fence about PMI insurance, or have other questions that we haven't answered here, please give us a call. Our licensed agents are more than happy to answer any of your questions and help you find the right policy for your needs. We hope this article has been helpful in clearing up some of the common misconceptions about PMI insurance. Have a great day!
---
Are You Looking to Invest in Real Estate in Northern California?
The top real estate agency in Northern California, Sexton Group Real Estate | Property Management in Berkeley, California is a boutique real estate company specializing in residential sales for properties throughout the San Francisco Bay Area. To better serve our clients we have three local offices, one in the heart of picturesque Berkeley, one near downtown Oakland and the third in the heart of historic Lafayette, California. The Sexton Group encompasses the essence of Berkeley's charm, Oakland's history and Lafayette's family-oriented vibe all with a relaxed, down-to-earth nature. We are an amazing group of real estate agents whose wealth of experience spans more than 25 years in the industry.  Looking to buy a home in Contra Costa or Alameda County? Contact us today for your free consultation! 
---
Previous Article                    Home                    Next Article
---
---