March 23, 2023 | Sexton Real Estate Group
Buying and selling a home can be an incredibly stressful and time-consuming experience, especially if you're trying to do both at the same time. However, with careful planning and preparation, you can ensure that your dual real estate transactions go as smoothly as possible. In this article, we'll cover the best practices for dual real estate transactions and provide you with the information you need to take control of your home sale and maximize your return on investment.
First, we will discuss the importance of taking control of your home sale and not leaving anything to chance. This means being proactive in your approach to selling your home, rather than simply waiting for the right buyer to come along. We will also explore why moving out before selling your home could be your best move, and how it can help you achieve a faster and more profitable sale. Additionally, we will explain why staging should be a priority in your plans, and how it can help you make a great first impression on potential buyers.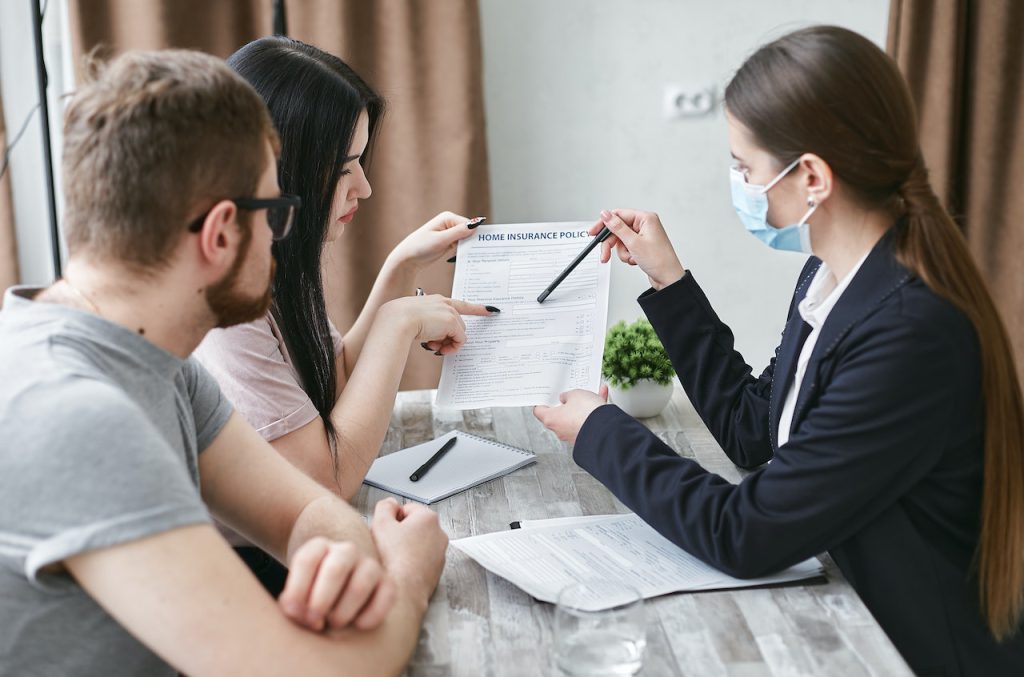 Don't Leave Your Home Sale to Chance
When it comes to selling your home, leaving things to chance can lead to disappointment and frustration. According to a study by the National Association of Realtors, homes that were sold with the help of a real estate agent sold for an average of 23% more than homes that were sold by the owner. This is because real estate agents have the expertise and resources to help you navigate the complex process of selling a home, from pricing and marketing to negotiating with buyers. By taking control of your home sale and working with an experienced real estate agent, you can increase your chances of selling your home quickly and for the best possible price. Don't risk leaving money on the table or struggling to find a buyer on your own – take control of your home sale and work with a professional who can help you achieve your goals.
Why Moving Out Before Selling Could Be Your Best Move
Moving out of your home before selling can be a great decision for many homeowners. It allows you to present your home in the best possible way since potential buyers would be seeing a space that hasn't been lived in – this can create a greater impression and lead to higher offers. Additionally, preparing to move out before selling can reduce the stress associated with finding a new place quickly – meaning you have more time to explore all the options available and make sure you're making the right choice. 
Furthermore, having time to plan the move would also help keep costs down, as it's easier to plan and schedule a move without any immediate pressure. In summary, moving out before selling is often the most prudent decision for many homeowners seeking to get the best return on investment while also taking advantage of all available opportunities.
Why Staging Should Be a Priority in Your Plans
Staging your home is a crucial step in the selling process, as it can make all the difference between an average offer and a great one. When done properly, staging can help add value to your home and make it easier for potential buyers to imagine themselves living in the space. For example, if you are selling a bedroom, you could use furniture to create different arrangements and show off features like large windows or built-in closets – this will give buyers an idea of how they could use the space to their advantage. Additionally, staging should focus on creating inviting spaces that feel warm and welcoming – selecting furniture and decorations that will help put potential buyers at ease. Staging your home properly can provide a huge advantage when trying to find the right buyer for your property.
Create a Comprehensive Financial Plan
Creating a comprehensive financial plan is crucial when it comes to dual real estate transactions. It's important to have a clear understanding of your budget and financial goals so that you can make informed decisions throughout the buying and selling process. This includes not just considering the purchase price of your new home, but also factoring in closing costs, moving expenses, and any repairs or upgrades that need to be made.
A financial plan can also help you determine the optimal timing for buying and selling, taking into account market conditions and potential fluctuations in interest rates. Additionally, if you're planning to use the equity from the sale of your current home to finance the purchase of your new home, a financial plan can help you determine how much you can afford to spend and what kind of financing options are available to you.
Working with your real estate agent can be a valuable resource in creating a comprehensive financial plan that takes into account all of the factors that can impact your bottom line. With a solid plan in place, you can proceed with confidence and ensure that your dual real estate transactions are a success.
Do You Need One or Two Realtors? Consider Your Options
When it comes to buying and selling a home at the same time, one of the biggest questions is whether to use one realtor for both transactions or hire separate ones. The answer depends on your personal preferences, but there are pros and cons to each option.
Using one realtor for both transactions can provide convenience and cost savings, as they may offer a discounted commission rate for the combined services. However, this can also create a conflict of interest, as the realtor may prioritize the sale of one property over the other. On the other hand, hiring separate realtors can ensure that each transaction is given equal attention and focus, but it can also result in higher costs and potential communication issues between the two realtors.
Ultimately, it is important to carefully weigh your options and consider factors such as your timeline, budget, and personal preferences before deciding whether to use one or two realtors for your dual real estate transactions.
Achieve Maximum ROI with an Expert Real Estate Strategy
Achieving maximum ROI in dual real estate transactions requires an expert real estate strategy. Hiring a knowledgeable and experienced real estate agent can provide insight into the current market conditions, local trends, and best practices for buying and selling at the same time. An expert agent can also help negotiate the best deals, handle paperwork, and coordinate all aspects of the transaction.
In addition, an expert real estate strategy may involve identifying off-market properties, utilizing technology to streamline the process, and understanding the complexities of financing options. An agent with a strong network and relationships in the industry can also provide access to resources such as home inspectors, contractors, and title companies, which can be valuable in ensuring a smooth transaction. By taking the time to find the right agent and creating a tailored strategy, sellers and buyers can maximize their ROI and minimize stress during the dual real estate transaction process.
Our Concluding Thoughts
In conclusion, selling and buying a house at the same time can be a complex and challenging process, but it can also be an exciting opportunity for homeowners to make a change and achieve their real estate goals. By taking control of the process and following best practices, such as not leaving anything to chance, moving out before selling, staging the home, creating a comprehensive financial plan, considering one or two realtors, and achieving maximum ROI with an expert real estate strategy, homeowners can successfully navigate dual real estate transactions.
Remember, the key to a successful dual real estate transaction is preparation and planning. By prioritizing these best practices, homeowners can ensure a smooth and successful process that results in their dream home. So whether you're a first-time homebuyer, a seasoned investor, or simply looking to make a change, take the time to strategize, plan, and execute your dual real estate transaction with confidence and success.
Sources: PCR Group
---
Are You Looking to Invest in Real Estate in Northern California?
Are you on the hunt for your dream home in Northern California? Look no further than Sexton Group Real Estate | Property Management, the top real estate agency in the region! Our boutique company specializes in residential sales throughout the stunning San Francisco Bay Area, with three convenient local offices in Berkeley, Oakland, and Lafayette.
At the Sexton Group, we pride ourselves on embodying the unique charm and character of each community we serve. Whether you're drawn to Berkeley's picturesque streets, Oakland's rich history, or Lafayette's family-friendly atmosphere, we've got you covered.
Our team of experienced real estate agents has been helping clients find their perfect homes for over 25 years. With our wealth of knowledge and down-to-earth approach, we'll work tirelessly to ensure your home-buying journey is as smooth and stress-free as possible.
So, if you're ready to make your dream of owning a home in Contra Costa or Alameda County a reality, call the Sexton Group today! Contact us today for your free consultation!
---
Previous Article                    Home                    Next Article
---
---