Are You Doing These 5 Things To Increase Your Home's Value?
It's really important to know how you can increase the value of your home. You want to make sure you are doing everything in your power to increase the worth of your house so that it will be more valuable when it comes time for selling or even if you decide not to move. Here are 5 things that will help add value to your property:
5 Things To Do To Increase Your Home's Value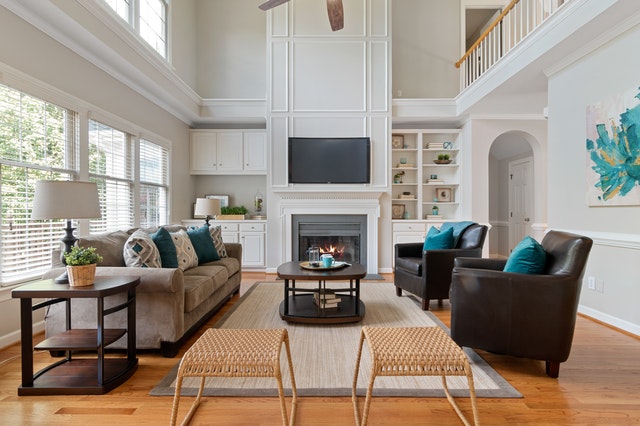 Add usable square footage to your home

- You want to make sure that you are including all the square footage possible. This will help increase the value of your property because it allows for more space which is a must in today's modern world. You may be able to convert an underused room or even build an extension on your house so that there is more living space, this can help add some serious value!

Add new features like hardwood flooring or granite countertops

- Adding additional luxuries such as these types of items makes people feel better about what they have purchased while also increasing its worth. It's important not only when buying but also when selling - having those extra touches means something to buyers who might otherwise pass up on other properties where there are no luxuries installed.

Re-landscape your yard

- Every homeowner wants a beautiful, well maintained lawn that is green and in shape! This will help increase the value of your home because it means you are taking care of the exterior which also needs to be taken into consideration when purchasing property. Adding flowers or bushes helps with curb appeal as they make everything look more inviting and solidifies the idea that you have put time into keeping up appearances, this can add serious value for people who want to buy homes but don't know what condition they might find them in.

Clean up your house before showing it off

- You would never go on an interview without making sure all stains were removed from clothing, popping pimples had been done, and teeth had been brushed. The same goes for your house! Cleaning up before showing it off will help to make sure that the person who is going to buy or rent from you doesn't see anything they don't want to deal with. Showing a clean home helps convey that you take care of what's yours, which also means someone else might be interested in doing so as well - this can increase its value because people want something nice enough where they are able to maintain their things without feeling like they need more work than necessary!

Upgrade your appliances if needed

- Your kitchen should always feel updated and fresh but sometimes all you may need is an update on some of the smaller details such as new dishwasher or ovens. This will help show that you are willing to put in the extra work for an updated kitchen which will be worth something to a future buyer. You may also want to do this if you have been renting your home out - new appliances and other features like granite countertops or hardwood flooring can increase its value because it's easy, quick, and cheap updates!
If you want to sell your home, there are some simple things that can help. Add usable square footage by finishing an attic or basement and adding new features like hardwood flooring or granite countertops. You may also want to consider re-landscaping your yard with a fresh paint job on the exterior of the house, in addition to cleaning up any clutter inside! Upgrade appliances as needed if need be for more modern appeal before showing off your property. Visiting our website is always a good idea too so we can answer questions about increasing value at no cost - just visit us today!